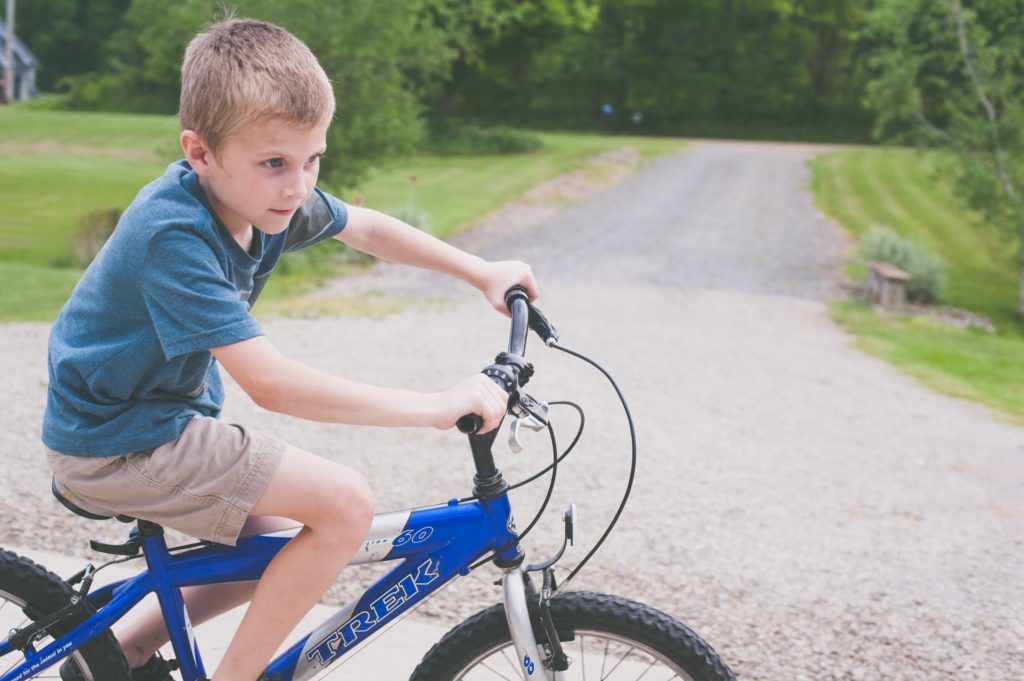 Teaching your child to ride a bike can be either a fun or a frustrating experience, depending on how you approach tackling the task. If you know that you have a problem with patience, you may want to leave the job to someone else. On the other hand, the time spent bonding with your child during bike riding lessons can be a lot of fun, and will definitely create memories that will last a lifetime. Check out these tips to make the lessons less stressful.
Confirm that your child is ready to ride – Remember that kids develop differently. Your 3 year old may be ready to ride, while your 5 year old would rather keep both feet planted firmly on the ground. Don't push your child into riding. Kids will let you know when they are ready.
Check out different methods of learning to ride – Check with your local bike shop for lessons or tips they might have available. Finding a method that works for you and your child will make the experience better for both of you.
Get the right size bike for your child – Whether you are getting a tricycle, bicycle or unicycle, make sure you get the proper size. Your best bet is to go to a bike shop and let the experts size things up for you.
Get the correct size helmet – Helmets protect your kids from head injuries in the event that they fall. It cannot be stressed enough how important it is to get the correct size helmet for your child. If you are using a previously owned helmet, make sure that it is in good shape and has no damage. Wearing the helmet correctly is just as important as getting the right size.
Training wheels or not – Some kids do very well with training wheels, while others do not. If your child wants to try to learn without them, give it a try and see how it goes before you automatically rule it out.
Find a good practice spot – You will want to find a large, flat space that is smooth and free of traffic. Either a concrete or asphalt area is good. A large driveway, an empty parking lot or an empty basketball or tennis court will work nicely.
Tires need to be inflated properly – When the tires are inflated correctly your child will have a smooth, even ride and will be better able to coast effortlessly.
Learning without pedals – Taking off the pedals and letting your youngster get the feel of the bike is a good way to start the learning process. Put the seat down to a level where your child can still sit, but has her feet flat on the ground. Take off the pedals and let your child scoot around using her feet to push off and keep balance. Once she is comfortable with scooting around, she can practice turning and coasting.
Learning with pedals – When your child is comfortable with scooting around on the bike, put the pedals back on and teach her about starting and stopping. It may take a few tries at first, but soon she will get the hang of it.
Go over rules of the road – Impress upon your child the importance of following the rules of the road. Review the rules from time to time so that your child will know you are serious about safety matters.
Teaching your child to ride a bike is one of the most rewarding things you will do. Once a child learns to ride, it is a skill they will never forget. You've given them a gift that will last a lifetime. Family bike rides will provide bonding time, exercise and precious memories.