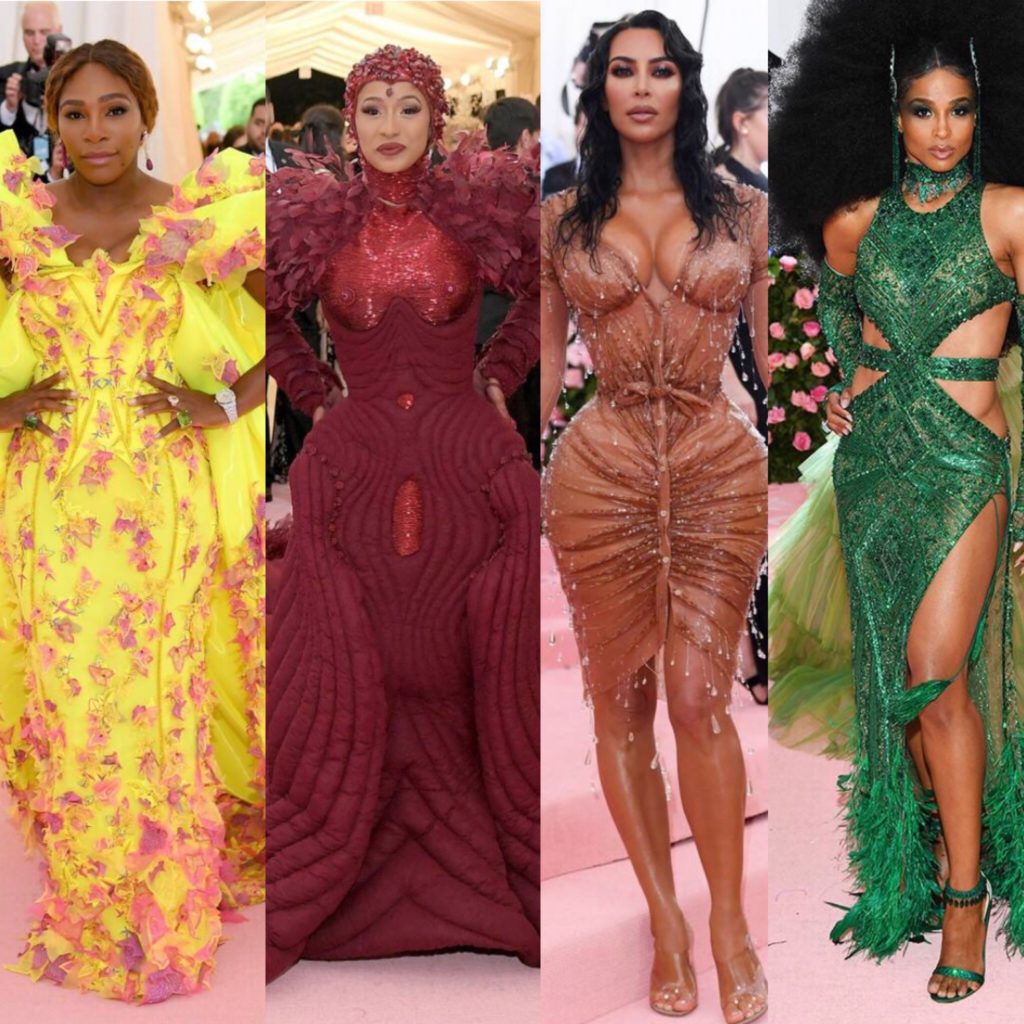 This year's annual gala to celebrate the opening of a new exhibit at New York City's Metropolitan Museum of the Arts, was more over the top than ever before.
Perhaps because the theme was "Camp", maybe, celebrities brought extra extravagance and bold and gregarious fashion and antics.
The official theme of the Met's 2019 was "Camp: Notes on Fashion" and celebrates the newest exhibit which is inspired by Susan Sontag's 1964 essay that defines camp as "love of the unnatural: of artifice and exaggeration."
I think Lady Gaga might have won with her theatrics that included he unraveling and revealing of not one but four looks by designer, with the assistance of a small army of flamboyant but meticulous handlers.
Cardi B's presentation and actor Billy Porter's were quite spectacular and so much so, I almost forgot previous mega head turners Rihanna, Beyoncé, Madonna and third-time mom-to-be Blake Lively were conspicuously missing.
My fave looks were by women who are not yet moms (per this is a celebrity pregnancy blog so they focus is on moms)
First was singer and Endgame actress Hailee Steinfield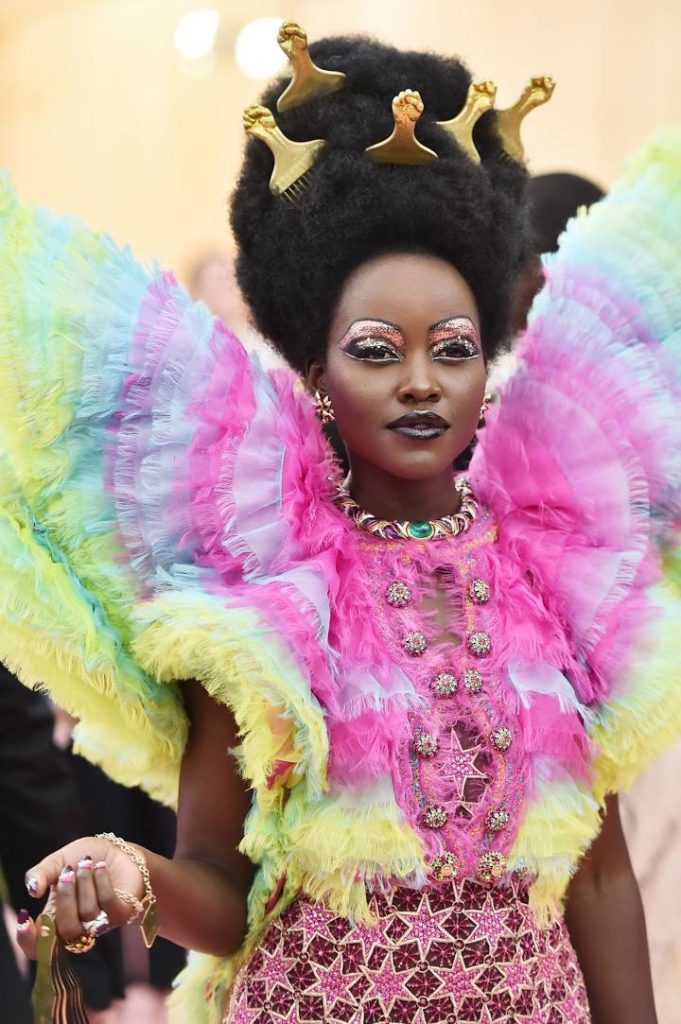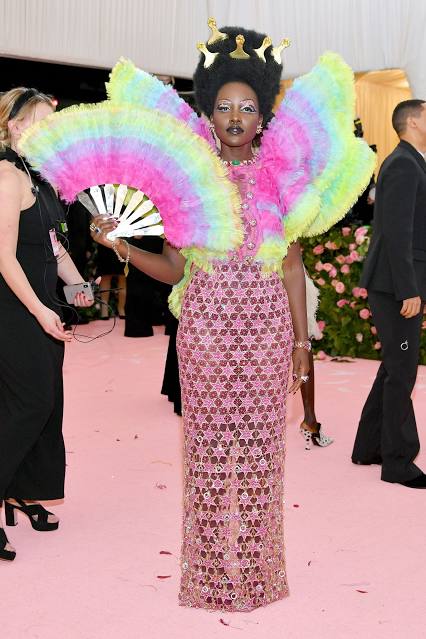 My second fave was Lupita Nyong'o who is stunning!
And of course, we saw lots of the celebrity moms we have featured on Bellyitch who each brought their total A game to the party and did it up right!
I am proud of myself for having the institution memory to have been able to recognize all of these beautiful moms without reading the caption to see who they are. Woot.