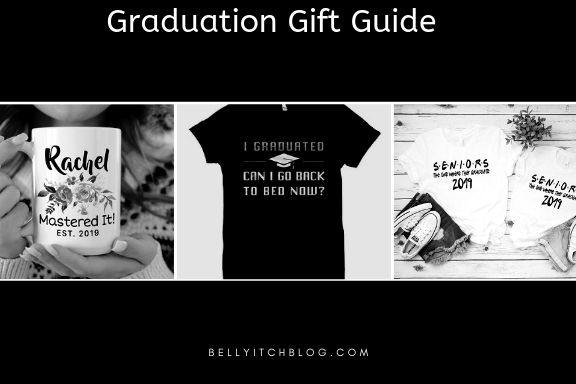 We are deep into Graduation season and if you are still on the hunt for the perfect gift for that high school, college or graduate school celebrant in your life, I'd like to suggest you check out my fave online site and partners, Etsy!
Logged on the other day and instantly spotted some sentimental and funny gifts like…
These T-shirts modeled after the "Friends" TV show logo but with a funny play on the word Seniors. It's just $9.34 now on sale. Order it today before the sale expires.
I also absolutely loved these personalized chains and charms celebrating the graduate in Rose Gold, Gold and silver. They're practically a steal at just $19.95. Want!
How clever is this mug to celebrate a woman who has earned her Master's degree? I HEART it sooo much! It's just $13.95 by The Gift Mug Shop which has a host of other clever mugs! Check them out HERE to find one that fits better with your grad!
Speaking of clever, for that kid who could not wait to graduate, this hilarious shirt is for him or her! I have just the person in mind for this next year! ha! It starts at $13.99 which is a steal in my eyes.
Now for the design fan who cherishes graduation, this personalized frame grad art it superb! So sentimental and so perfect! I love it and surprisingly just $13.95. Wow! Get it!
Finally, something that a graduate can carry around that is both functional and commemorative: a silver keychain, personalized, and just the right touch at $17.99.
Get on these for a graduate this year, in the fall or next year!