Singer and actress Christina Milian and her singer-songwriter boyfriend Matt Pokora had a gender reveal party this week and learned of the sex of their impending arrival.
Guests gathered at an outdoor roof top event, adorned in pink and blue balloons, florals and featuring Ike's Sandwiches, sides and salads from Tender Greens,  and a pink and blue decorated multi layer tower cake from Magnolia Bakery.
Moments before the reveal, the couple looked at each other before counting down to the explosion of blue powder. Milian's 9-year-old daughter, Violet, who she shares with her ex Youngdell Nash, also known as The-Dream, cheered right along with them.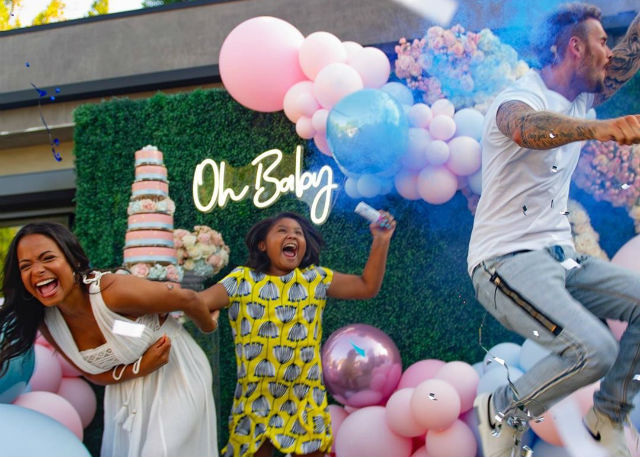 She has been dating Pokora since 2017.
Earlier, in videos posted on his account, Milian teased the reveal. "It's a big day," she teased on her Instagram Story. "What's it going to be?"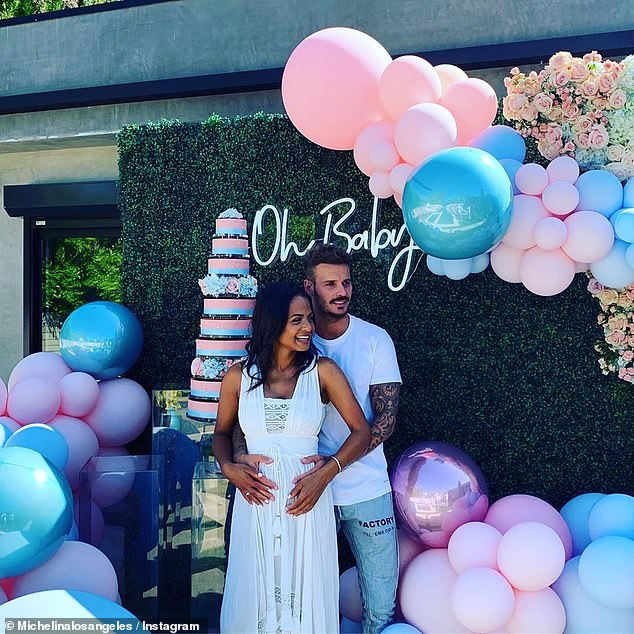 Pokora shared the news on his Insta. "We are waiting for you my son ?????," he captioned a photo of the moment when poppers revealed blue powder into the air!

Milian told US Weekly she hopes to have a natural birth this go around.
"I tried to with my daughter, but unfortunately we were in labor for so long we ended up having to do an emergency C-section," she explained. "So, we'll see. I don't know if I can do natural, but I hope I can."
The couple announced the pregnancy earlier this month.