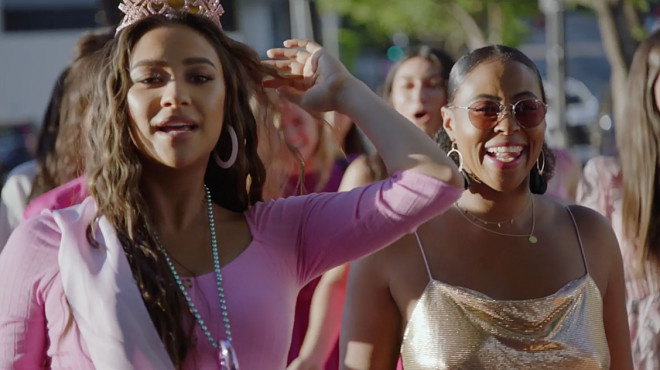 Pretty Little Liars star unveiled the 4th episode on her pregnancy journey YouTube series, Almost Ready, featuring a very unconventional strip club baby shower.
"I know, I know, I said I didn't want a baby shower, but I changed my mind," the Dollface actress opened up the video which showcases shower decorations but opens with her and girlfriends walking the Hollywood strip on their way to see Magic Men Live!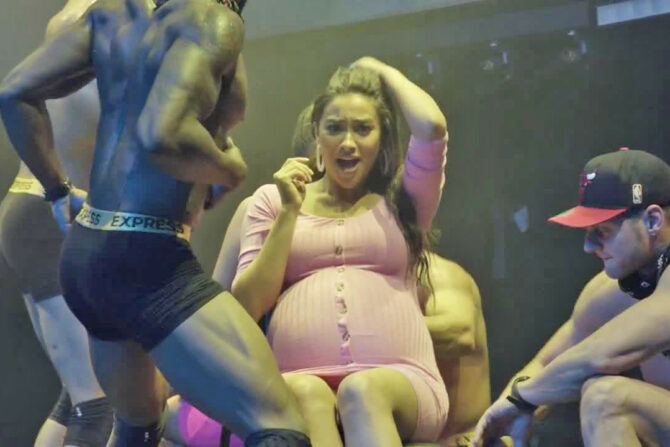 During the fun, Babbel texted his boo a few times, "Hey babe. How's it going," he asked, following up with, "Do you guys want snacks?"
Too funny!
WATCH!