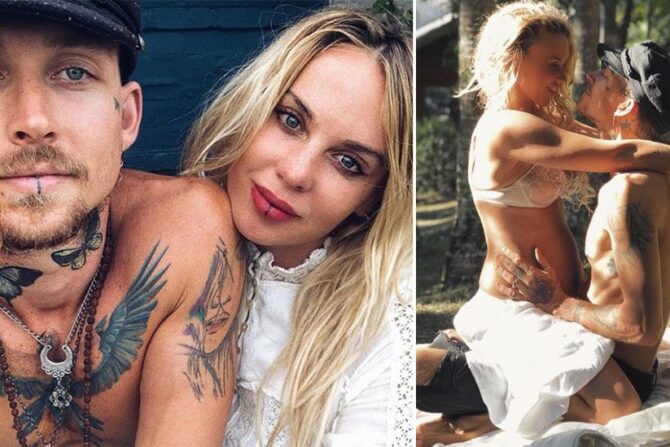 An Australian Instagram influencer claims her account got flagged and taken down over a sexy maternity photo she shared on the social media networking site.
Sally Mustang, who posts over 300,000 followers, posted a photo of herself naked in a bathtub with the caption, "bath with babe ? also loving all the new roundness everywhere ?."and shortly after the now restored photo and her entire account was removed.
Her husband and fellow influencer Mitch Gobel reposted the same image on his account and he too got threatened with a take down. To announce the pregnancy, the pair posted a suggestive photo of Mustang straddling Gobel while wearing a white lace bra and skirt but was not unlike the apparent risque fair that is usually on both of their pages.
"Mitch's account was threatened to be shut down this morning, so we are just going to be super easy going [sic] on here for a few days," she wrote in the post, which contained a picture of her in a white bra and skirt gazing down at her stomach.
She took to her husband's account to complain about the impact of losing her livelihood which she maintained via that account..
"I'm really scared," she said. "I'm five months pregnant and my whole livelihood has disappeared."
"It's my creative outlet. It's my memories. My voice, my community, my family, my businesses," she continued. "It's all disappeared. And to be five months pregnant and adapting to all the change that's going on already, it feels so unfair."
Perhaps because of the outcry her account was restored later but in an Instastory, she explained she will be creating an app and started a website with a pop up to collect the emails of those who come to her Instagram page!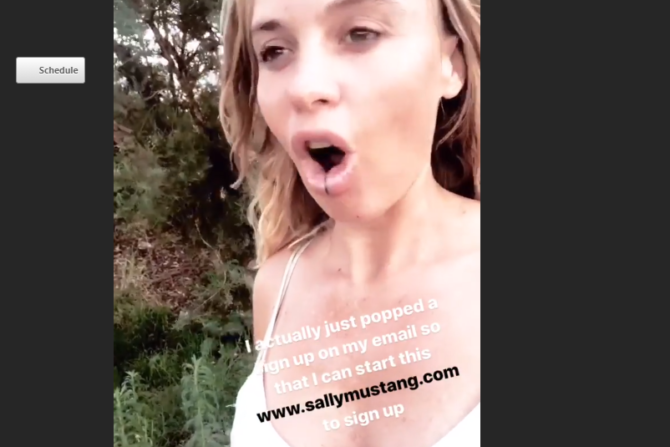 Editor's note: If you are an influencer who needs to set up an online presence or blog to have a home that cannot be shut down at the whim of a social media platform, give me a holler at JayJayGhatt.com and let me handle that for you!