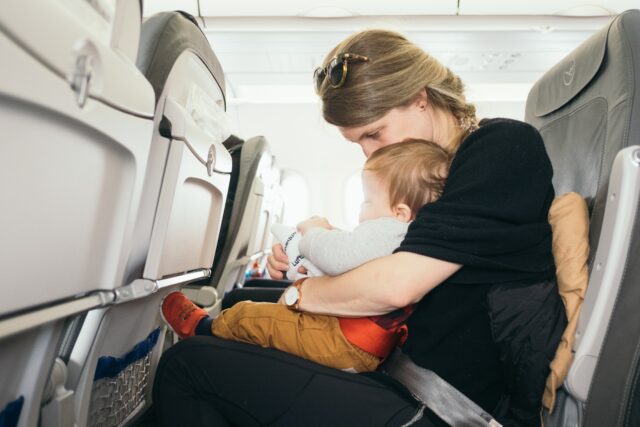 The 2018 US Family Travel Survey found out that almost three out of five families in the US are planning to go on a vacation in the next two years. American parents want their children to explore new places and experience new adventures, and traveling can deepen the bond between family members.
But taking the entire family on a getaway can be challenging, especially if you have a new baby. You need to think of everything in order to make sure that everyone is having fun. That includes packing everyone's favorite food, making an engaging travel playlist, and keeping everyone entertained on the journey. But how can you make sure that the baby will also enjoy their first holiday?
Here are some useful tips for taking your baby on a vacation.
Look For A Kid-Friendly Recreational Vehicle For Road Trips
There are different types of campers or motorhomes on the road, but to make sure that traveling with a baby is a breeze, you need to use a vehicle that can sleep the entire family. If you're planning to buy an RV for your upcoming road trip, you can consider the motorhomes that have everything you need in a single vehicle. You can also choose a towable RV so you can still use your family car during your trip.
With a larger budget, you can opt for a luxurious Class A motorhome. These come with all the comforts of regular homes, including a master bedroom suite and a fully-equipped kitchen. Some even come with extra storage space as well, which is a valuable asset when you have a baby with you.
Pick A Baby-Friendly Destination
Traveling with a baby makes an off-the-beaten-track vacation more difficult. It's a good idea to make sure that your holiday destination is somewhere near a medical facility in case of emergencies. It's also a good idea to go somewhere with easy access to markets and food establishments so that you don't have to worry about running out of supplies.
If you stay at a resort, research child-friendly destinations, where you'll be able to enjoy family meals in an environment where small children are welcome.
Pack All The Necessities
Whether you're going on a road trip or boarding a plane with young ones, it's important to take everything your family might need during the trip. When traveling with babies, you must always have enough formula milk on hand if they are not breastfed, as you may find it difficult to stock up while you're away. Bear in mind, too, that laundry may be more difficult, so packing a lot of clothing for your baby would be a good idea.
The idea of taking a baby on holiday can be daunting, but with careful attention to planning and preparation, it's possible to enjoy your family vacation with your newest member.