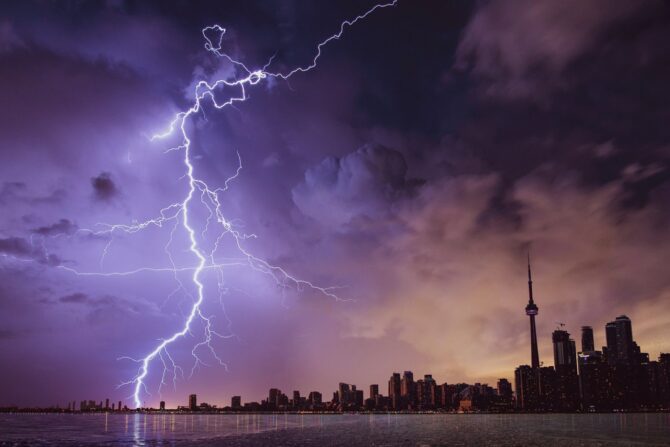 Whether you're new to the Souuth or have lived there your entire life, there really is nothing quite like witnessing a Southern storm at its angriest. Between the streaks of lightning, booms of thunder and rain that falls at a slant, there is a certain majesty when you watch a storm brew.
While these storms are fascinating to behold, they can also be damaging to your home and property. Prepare your house for storm season so that the next time one comes, you need to do nothing but enjoy it!
Batten Down the Hatches
Preparing your house to take a beating from Mother Nature is no small feat. Thanks to the heavy winds coming across the Atlantic Ocean, weather-proofing your house is essential during storm season. It doesn't matter if the home is new construction or is a brick-and-mortar house from the 1600s, the same precautions should be taken.
Exterior buildings should be heavy-duty and made from durable materials like SteelMaster framing. This includes outbuildings like sheds, garages, workshops and greenhouses.
Storm shutters do more than add Southern charm to your windows; they serve the oh-so-practical purpose of protecting your windows from shattering in heavy winds. Make sure that your storm shutters are in good working order with reliable hinges and lock systems on them.
The South can be prone to flooding thanks to its hard grounds and torrential rain, so get sump pumps and water drainage systems in place.
Prepare the Inside
Your house is protected, now you need to focus on your family. In case the power goes out for a few days, will you and your family be okay during that time?
Pack an emergency kit and include common-sense items like a first aid kit, warm clothes, flashlights and extra batteries.
Don't forget about entertainment for the little ones while they're unplugged! Think about items like board games, coloring books, small toys and art supplies.
Will you be warm enough for the next few days? Be sure that you have plenty of heavy blankets and sweatshirts clean. You might be without heat for a while!
Prepare the Outside
You need to remember your yard as part of the equation when you're preparing for a storm. Get it as ready as you can so that less damage is done during a particularly bad one.
Put lawn furniture away until next spring. As summertime ends and the rainy seasons begin it's time to say goodbye anyway, so move everything off of the patio and into one of your sheds or garage.
Trim back any trees or worrisome branches in case of heavy winds. The last thing you want is for a branch to come flying through your living room window!
Put away anything in your yard that could potentially fly away during a storm: Umbrellas, toys, yard tools and the like.
Any Southerner can look at the color of grey that the sky is and tell you what kind of storm is brewing. Understand the risks involved with these amazingly violent storms and prepare your home and family as best you can.