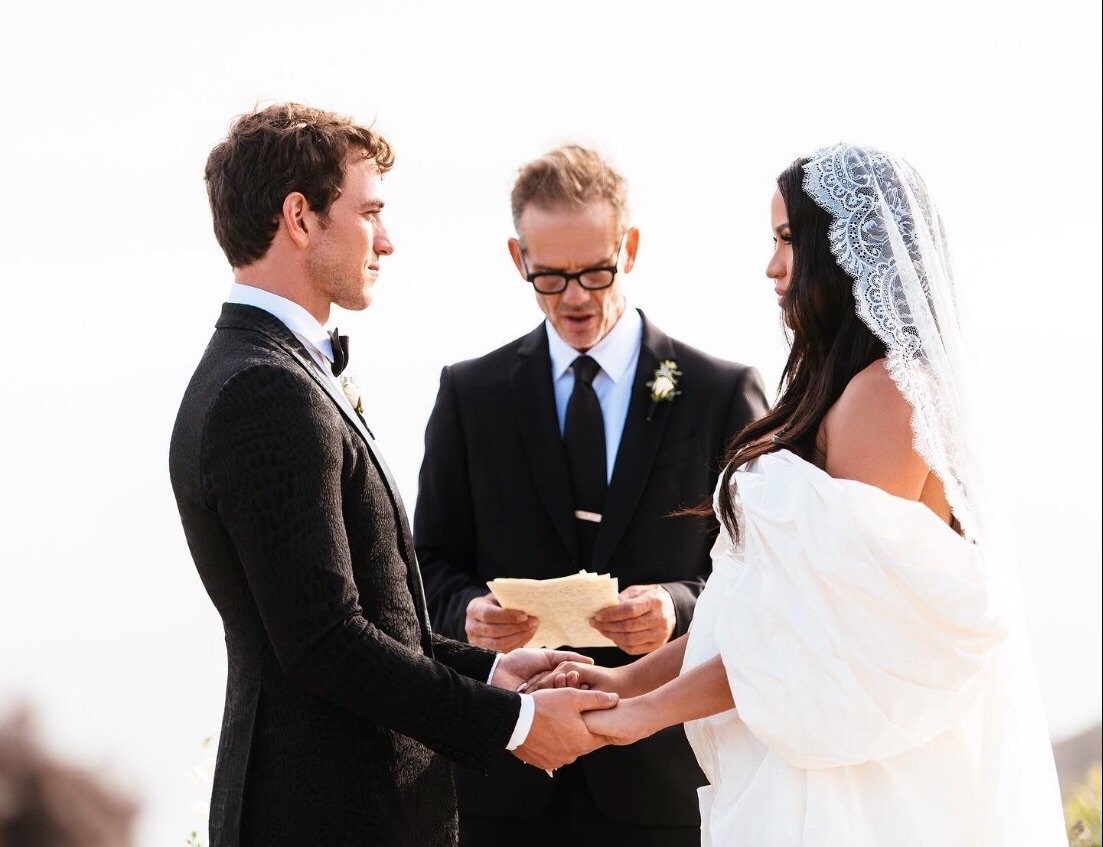 Singer and first-time mom-to-be Cassie Ventura is now Mrs. Alex Fine after exchanging vows with her longtime bullfighter  boyfriend  about one month after getting engaged.
Friday Night Lights actor Peter Berg posted a photo on his Instagram of the ceremony it appears he officiated.
The couple wed in an outdoor ceremony weeks before the dancer and model is scheduled to deliver her first child with her beau of  about a year . The couple got engaged late last month.
"My favorite day ever! #MrsFine ? 8.24. Thank you @comptoncowboys & @emiliosanchez," she captioned the cowboy proposal which was done with the help of Compton Cowboys, a group that aims to defy stereotypes of African Americans, PEOPLE reported.
Cassie is also well known for dating musician, producer and biz mogul Sean "PDiddy" Combs for several years before breaking up a year ago and shortly thereafter dating Fine.
https://www.instagram.com/p/B22pv17Bmkf/
Before this big day the actress has posted very artsy nudish maternity pics on her account as well:
https://www.instagram.com/p/B1oVAVSJ70P/
https://www.instagram.com/p/B1p1nP-px_H/
https://www.instagram.com/p/B1pa0klJREb/
h/t BScott