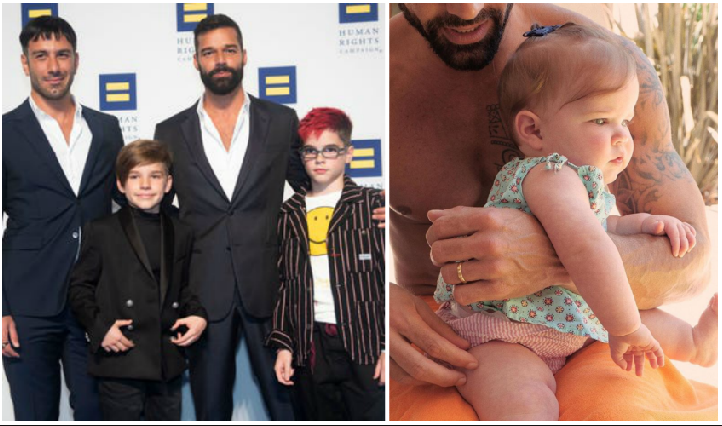 Baby #4 is on the way for "Livin' La Vida Loca" singer Ricky Martin who announced this weekend while attending the 23rd annual Human Rights Campaign National Dinner in Washington, DC that he and his artist husband Jwan Yosef are expecting another child.
While being honored for his work for LGBTQ rights and advocacy, he paused to acknowledge his brood in the audience.
"My family's here," the singer said. "Jwan, I don't see you, but my husband, Jwan, I love you. My beautiful twins, Valentino and Matteo, they're also here. I love you with all my heart, you're my strength, you inspire me every day, you motivate me to keep doing what I'm doing and you guys are amazing kids. You guys are amazing."
He ended it with the announcement, casually remarking, "and by the way, I have to announce that we are pregnant."
The audience exploded in applause and cheers, USA Today reported.
"We are waiting. All right! I love big families," he added.
He also gave a shout-out to his 8-month-old daughter, Lucia, who stayed with her grandma. Martin called her "the light of my life."
The former Menudo bandmember famously welcomed his 11-year old sons via surrogate years ago, about 2 years before he came out the closet in 2010.