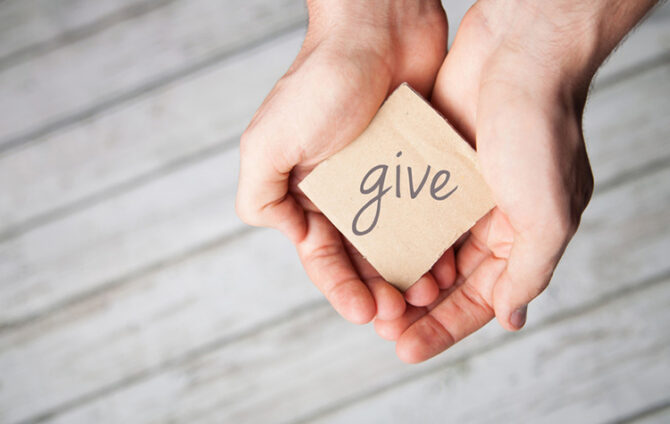 As Cyber Monday sunsets and people are wrapping up or enjoying their Black Friday deals or the great things they got from local merchants on Small Business Saturday, non profits nationwide are hoping to fundraise today,  Giving Tuesday.
The global event is in its fifth year and is celebrated each year the Tuesday after Thanksgiving. It is the brainchild of 92nd Street Y, a cultural center in New York City and the United Nations Foundation.
Giving Tuesday is intended to be the launch pad for the charitable giving season. While the time period around the holidays is often about celebrating Christmas, Ramadan, Hanukkah, Kwanzaa and other holidays that involve getting gifts, it is also a season for sharing and giving.
Thus the name #GivingTuesday is  appropriate and is observed each year by giving to nonprofits, charities and other organizations that are raising funds, including schools, churches and other charitable groups.
Beyond just collecting monetary donations, a lot of local orgs organize food and coat drives and many individuals celebrate it by committing random acts of kindness such as paying for the drink of the person behind them in the coffee line at work.
In 2015, 700,000 people from 71 countries came together to donate $116.7 USD million in cash. An additional $1.08 million USD was spent on gifts.
Children can give by  volunteering at their local shelter or food bank or doing something nice for elderly neighbors like mowing their lawn, shoveling snow from their driveway or helping them with groceries.
At home, younger kids can acknowledge the day by helping out with a chore like folding laundry, helping to cook dinner, or even reading to a younger sibling.
To help spread the message, snap a photo of your kids doing something good and use the hashtag #GivingTuesday to spread awareness and encourage others to get into the spirit as well!
Parents can use the day to donate to their area school, youth camp or other organization that works with familie