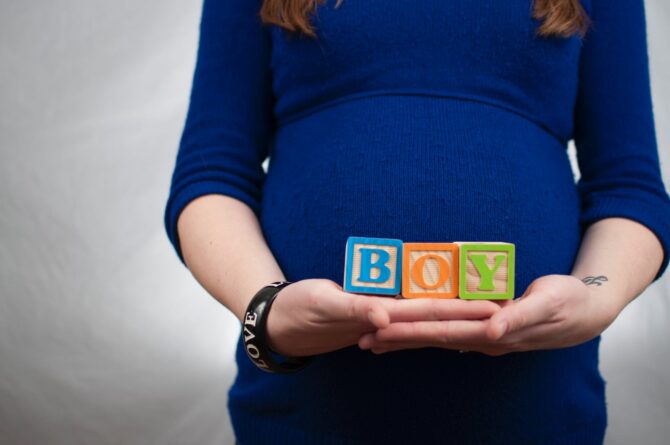 Women who have symptoms of depression and anxiety during pregnancy do not report concerns with their infant sons' behavior – but do with daughters, a Cardiff University study has found.
As many as one in four women experience depression and/or anxiety in pregnancy and evidence suggests it can increase the risk of emotional and behavioral issues, particularly in boys.
The study focused on the children of mothers who had reported symptoms of depression and anxiety in pregnancy. Specifically, researchers looked at what early indicators of difficulties were apparent in these children at the age of one.
Researchers identified language delays and evidence of emotional difficulties in male infants but not in female infants, similar to findings from other studies.
The surprising finding of this study was that the affected mothers did not pick up on their infant sons' difficulties – but did perceive issues in their daughters.
Professor Rosalind John, senior author on the study, said: "A key finding of our study was that mothers reporting higher depression and anxiety symptoms in pregnancy reported poor bonding, higher aggression and lower soothability for their infant only when the infant was female, and not when the infant was male.
"In contrast, our objective assessment found that male infants were more affected by maternal prenatal anxiety or depression, but this was not picked up by their mothers."
continue reading