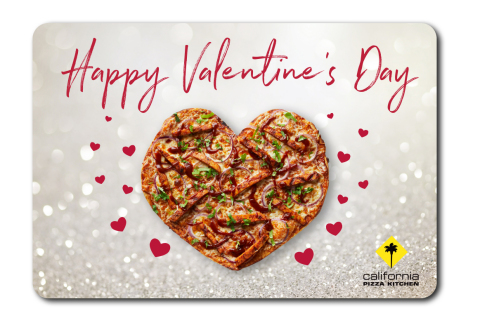 Valentine's Day is one week away and if you still haven't made plans, you can take advantage of some deals out there that won't break the bank and keep more of your coins in your pocket.

Here's a rundown of a bunch of deals from big chain restaurants . . .

1. Chick-fil-A is selling an entire Valentine's Day dinner with 30 nuggets, six chocolate chunk cookies, and 10 Chick-N-Minis, all served in heart-shaped tins.

The offer is good the entire month of February, or while supplies last.

2. Hooters is bringing back the "Shred Your Ex" promotion this year.

Destroy a photo of your ex either in theue restaurant or on its website and get a BIGO coupon for 10 free boneless wings when you buy 10 wings.

3. Qdoba is also reviving its "Qdoba for a Kiss"dealwhich gets you a free entrée when you buy and share a kiss with someone on Valentine's Day.

And if you're single it still works . . . kissing your dog or even a photo on your phone counts.
4. Olive Garden. has a deal for those who want to avoid the hassle of going to a restaurant next weekend. Olive Garden is offering a three-course meal called the Valentine's Day ToGo Dinner for Two.

 It comes with soup or salad, dipping sauce for breadsticks, a sharable entree, and a dessert, starting at $35.

And you can get a breadstick bouquet too.

5. California Pizza Kitchen is also doing a $35 dinner-for-two promo as well.

And you can also get a heart shaped pizza for no additional charge for that special crust.

You can also take advantage of its buy one pizza get a gift card for one pizza on a return visit deal.

6. Burger King will give you a free Whopper just for bringing in a photo of your ex to stuff in a box.