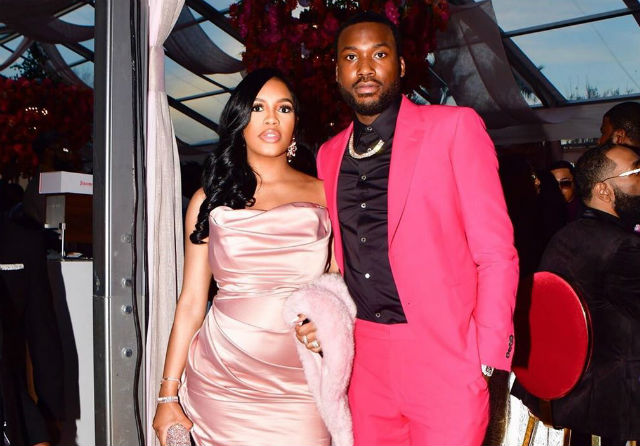 Earlier this month, rapper Meek Mill and his ex girlfriend, fellow rapper, Nicki Minaj got in a heated Twitter back-and-forth, the day before she launched her latest project.
By the end of the online exchange, Mill, real name Robert Rihmeek Williams, confirmed that he and his girlfriend, boutique owner and Milano Di Rouge designer, Milan Harris are expecting.
"My girl is with me pregnant watching me tweet about my ex is very clownish," Mill tweeted ending the recently reignited feaud for the day. "Ima exit!"
Guaging by the reactions and responses to that tweet, it appears a lot of people had no clue that Harris was expecting though from combing through her personal Instagram page, it looks like it was the worst kept secret.
Photos of herself and her bump featured prominently on her IG page since last December.  Belated congrats!
Each have children from previous relationships though this is the first for the two of them.