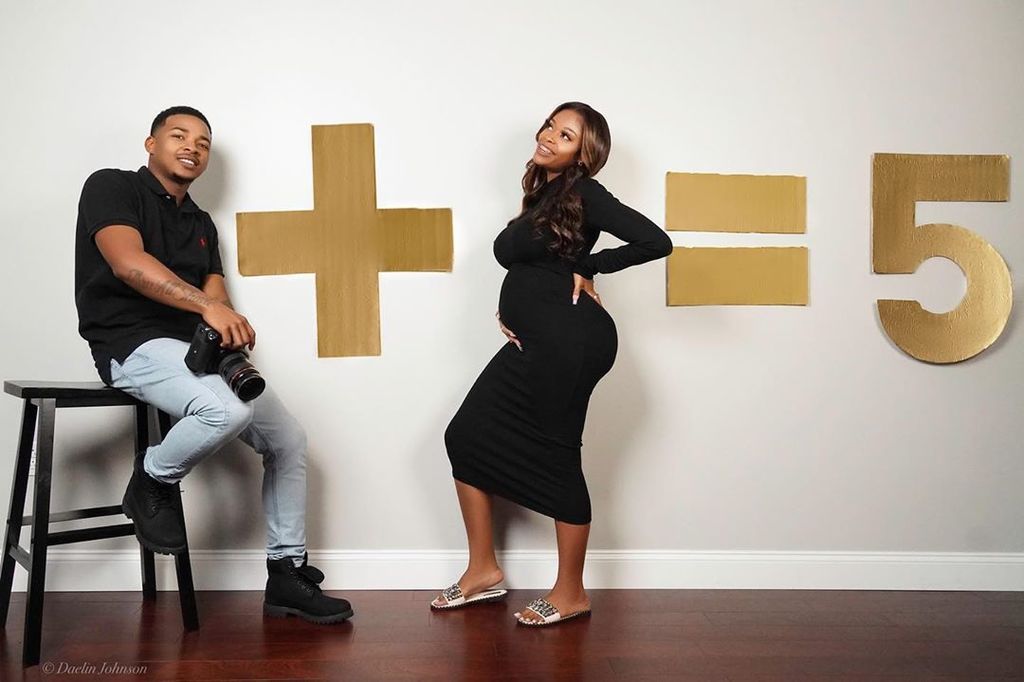 A Pittsburg couple told by doctors that they would never have children are expecting triplets in a rare double pregnancy.
Antonio Livingston and Dee Michelle are documenting their unconventional pregnancy.  Michelle has two uteruses and got pregnant with one child while already in the early stages of a twin pregnancy.
The rare phenomenon is called superfetation, or double pregnancy and can happen in only 1 out of a few million pregnancies.
It was quite the miracle.
"Last year, my doctors told me that I wouldn't be able to have kids and would need surgery,"  she wrote in a social media post about her miracle pregnancy. "But God said otherwise and gave us three healthy babies along with a completely healthy mother!"
She added: "During our visit to the ER, we discovered that we had not only one, not two, but three babies."
The first-time mom-to-be of three also disclosed that while Baby A and B are identical twins, Baby C is six days older than their siblings.  Michelle said that she hopes to have a healthy delivery despite the high risk nature.
"Babies A and B are at risk for developing Twin to Twin Transfusion Syndrome (TTTS) which is a disease of the placenta…" Dee shared online. "We are believing that all three of our babies will be healthy, equal in size, and have no complications! They made it safely through the first trimester without any complications, so we believe that the second and third trimesters will be the same! Please continue to pray for us and our babies as we have a long journey ahead of us!"
Research shows that superfetation may only happen in one out of a few million pregnancies, and there may be fewer than 10 reported cases in medical journals.
The duo are sharing their journey via a YouTube channel:
Although the new editions were a surprise for the couple, multiple births are on the rise. The birth of twins has increased some 
78 percent
 since 1980, and there are now around 
34 sets
 of twins born per 1,000 births in the United States. Studies 
estimate
 that one in 250 pregnancies now results in twins naturally and according to the Center for Disease Control, Black people have a slightly higher likelihood of 
conceiving
 twins.
"It's just a lot of joy, a lot of positivity is coming from all angles right now," Livingston said.
Congrats!