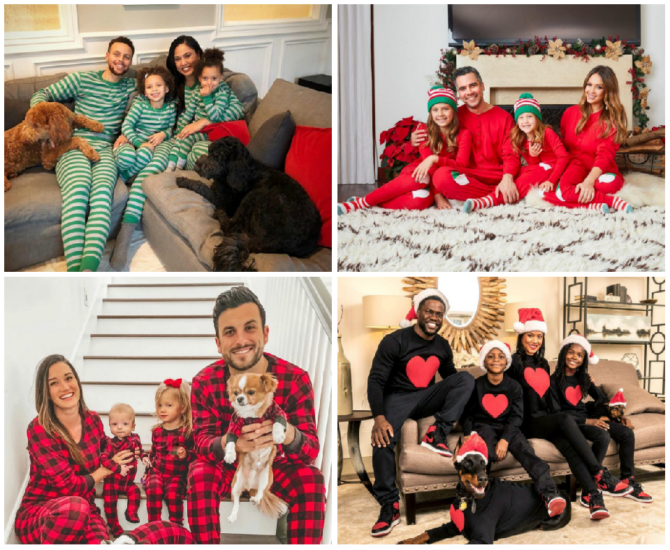 The family pajamas thing is more than a trend.
In fact, each year, we see more and more families, large and small, outfitting themselves in matching pajamas and taking a photo to share in their social media fees and in their annual Christmas card or just for "The Gram".
Celebrities Love This Trend
Celebrity families like The Currys, The Harts and more have been posting up on social in their chic coordinated sleepwear. Snapping a photo with the entire family has almost become the cliche yet obligatory new Holiday season trend.
And…you and your family can get in on the fun too. It's not even a costly option anymore because Amazon, for example, sells sets that start at $13. What a bargain!
If you have a Macy's department store near you, hop in the car and head over to pic up its  Family Matching Merry Pajamas ($10-$49).
Walmart also has the red plaid family PJs starting at $10. The options and variety of styles are limitless
Here are a few faves: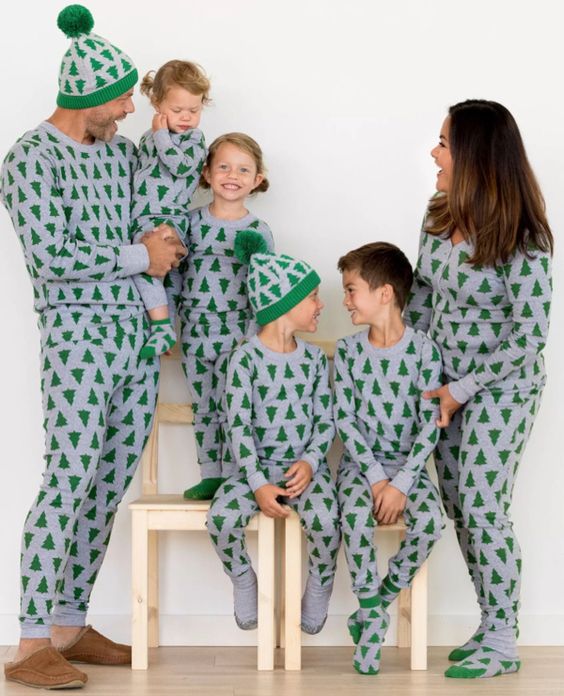 Hanna Andersson
Matching Family Tannenbaum PJs are organic knit and cotton
Hannukah PJs
Hanna Andersson also has matching families for Jewish families that do not celebrate Hannukah /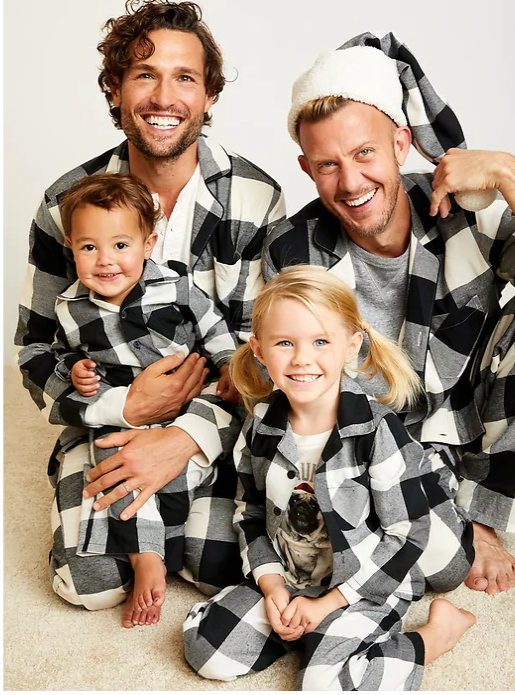 Gender Neutral
If you're lucky to get these when they come back in stock in a variety of sized, you can get Old Navy's gender neutral family set for under $30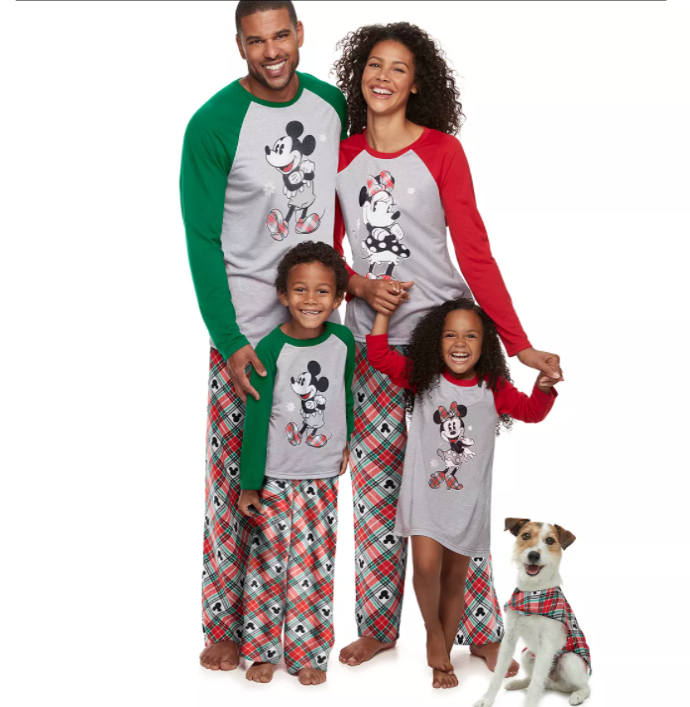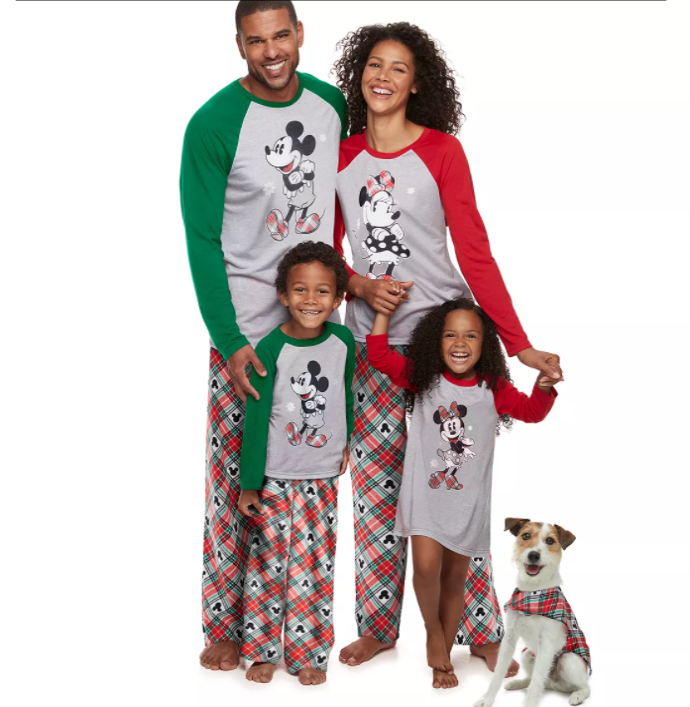 Family Pet Inclusive
We cannot let Fido out of the family photos and that's why a lot of newer family sets include pieces for the family dog. Kohl's had some starting at $19.99
Family Luxury Set
If you prefer premium quality PJs, then there are a few luxe brands also offering matching family sets like