As someone with more than ten floral dresses currently hanging in her closet, I'm the last person to hate on the classic print. But let's make Miranda Priestly proud and try new, groundbreaking outfits this spring. I'm talking punchy psychedelics, all-white looks that make you feel like you run a successful pottery business, and oversized '80s suits your parents would be proud of. Click through for 20 successful ways to rethink your wardrobe.
Here are our faves!
Wide Leg Twill Trousers
I call this monochrome look "ceramicist off-duty."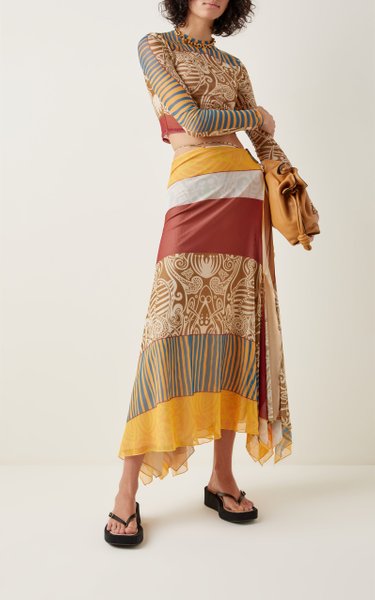 Remina Printed Jersey Midi Wrap Skirt
Give the traditional skirt a daytime touch with a t-shirt and camper sandals.
Smocked Cotton Dress
The puffy shoulder trend gets some oomph from knee-high cowboy boots.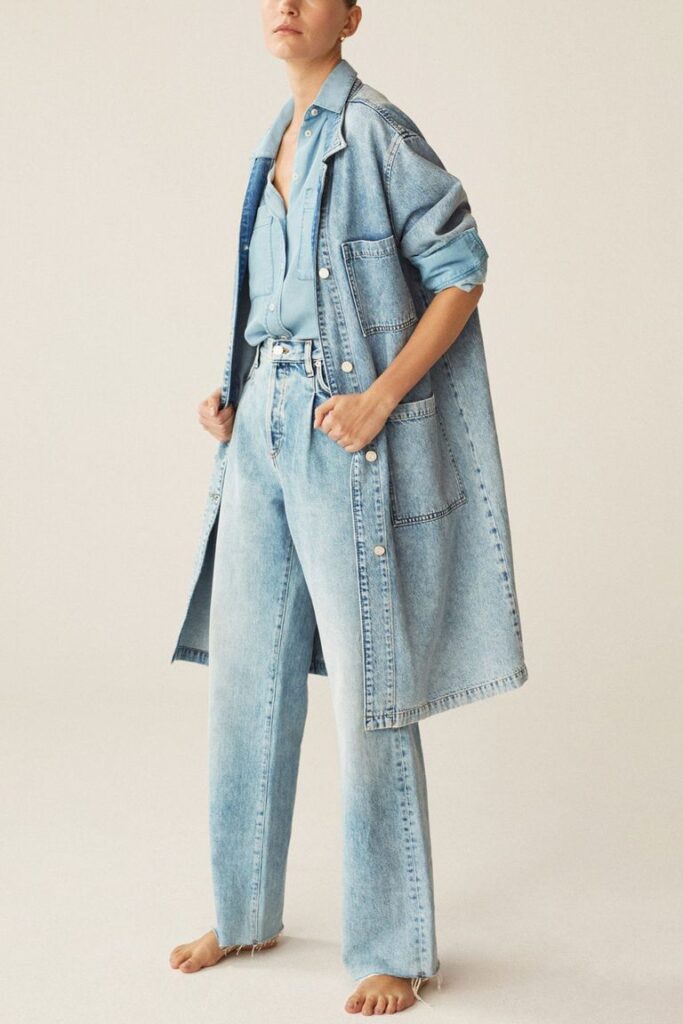 Denim Trench
Give the Texas Tux even more denim with a longline coat in the same wash