Whether you want a cheap Chromebook or a versatile two-in-one laptop, we found the best mini laptops for you.
Laptops are smaller, thinner, and more powerful than ever before. But they all vary in size and shape. Although most laptops these days have a 13.3-inch display size, some are equipped with screens as large as 17 inches and weigh as much as 9 pounds. So, we've scoured the internet to find the most powerful and portable laptops money can buy. To separate the best from the rest, we compared more than 30 different mini laptops. We scrutinized them and compared their included ports, operating systems, screens, battery life, keyboards, trackpads, and processors.
CHECK THESE OUT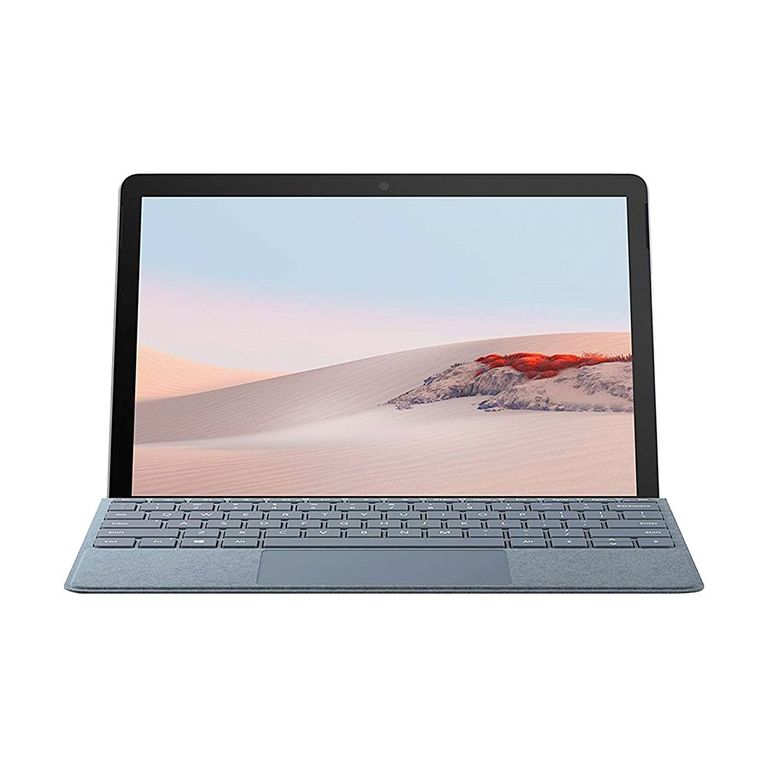 Microsoft Surface Go 2
$478.00
Key Specs
• CPU: Intel Pentium Gold 4425Y processor (dual-core)
• Display: 10.5-inch PixelSense touchscreen with 1,920 x 1,280 pixels
• Memory: 4GB of RAM, 64GB eMMC storage
• Connectivity: Wi-Fi 6, USB-C, Surface Connect Port, microSD card slot
• Battery Life: 10 hours
The Surface Go 2 is an ultra compact, 10.5-inch tablet that's a capable Windows 10 PC. A budget of just $400 will get you the entry-level Surface Go with 64GB of storage and 4GB of RAM, but you'll have to pick up the trackpad and keyboard separately.
During our test with the Surface Go 2, we found that it was powerful enough to handle a steady stream of apps without slowing down. The Surface Go 2 is also a wonderful video chat companion with twin microphones that help increase clarity and reduce background noise.
Overall, Surface Go 2 is a compact and versatile PC that's perfect for work or play. If you're looking for a practical, affordable, and stylish mini laptop, you won't be disappointed.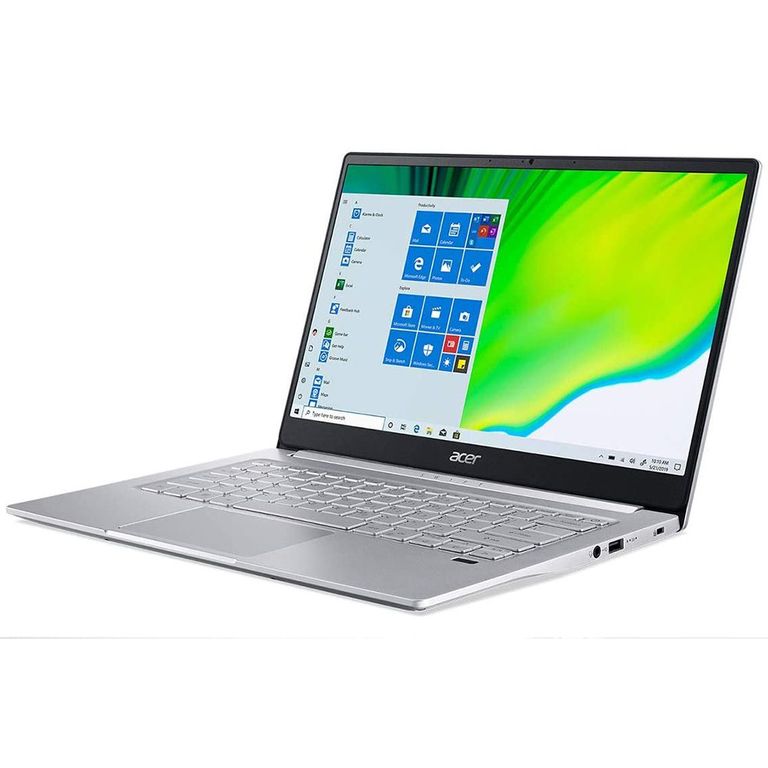 Acer Swift 3 Mini Laptops
$609.00
The Acer Swift 3 is a laptop that manages to find that sweet spot between price and performance. It features a 10th-generation Intel Core i5 processor, 8GB of RAM, and a massive 512GB solid-state drive — all impressive specs for a laptop that typically costs less than $700.
What makes the laptop really shine, though, is its extensive battery life. You can expect 13 hours of use before needing to recharge. This laptop has received glowing reviews from both Laptop Mag and Wired for its convenient fingerprint sensor, impressive performance, and lightweight design.
Its biggest downside is that it lacks a touchscreen, but at least you won't have to worry about fingerprints dirtying up its high-resolution display!
If a touchscreen is important for you, the HP Envy 13-inch laptop is an excellent alternative that packs a powerful processor, a large 256GB solid-state drive, and a convenient fingerprint reader to unlock the laptop.
Lenovo Chromebook Flex 5 Mini Laptops
$355.98
Lenovo's Chromebook Flex 5 is our favorite Chrome OS laptop for less than $500. It has a sleek design, a sharp 360-degree touchscreen, a backlit keyboard, plenty of power for a fast and fluid user experience, and access to Android apps via the Google Play store. Weighing less than 3 pounds, the 13-inch Chromebook is also impressively portable.
The best part? The product's versatile display hinge allows it to instantly transform from a traditional laptop to a big-screen tablet. An optional Lenovo digital pen makes the Flex 5 a surprisingly capable tool for conquering productivity tasks, as well as creative projects.
Thanks to its dual-core Intel processor, it's a cheap laptop that's built to last and deliver a reliable performance for years. Its onboard wired and wireless connectivity features are just as dependable, making it as futureproof as possible.