If you ask your kiddos what their favorite part of the fall season is, we are almost certain Halloween will pop up on the list somewhere between leaf piles and warm cups of cocoa. While this year may look a little different, there is no rule that says your tot can't get into the festive mood with these Halloween face masks for kids.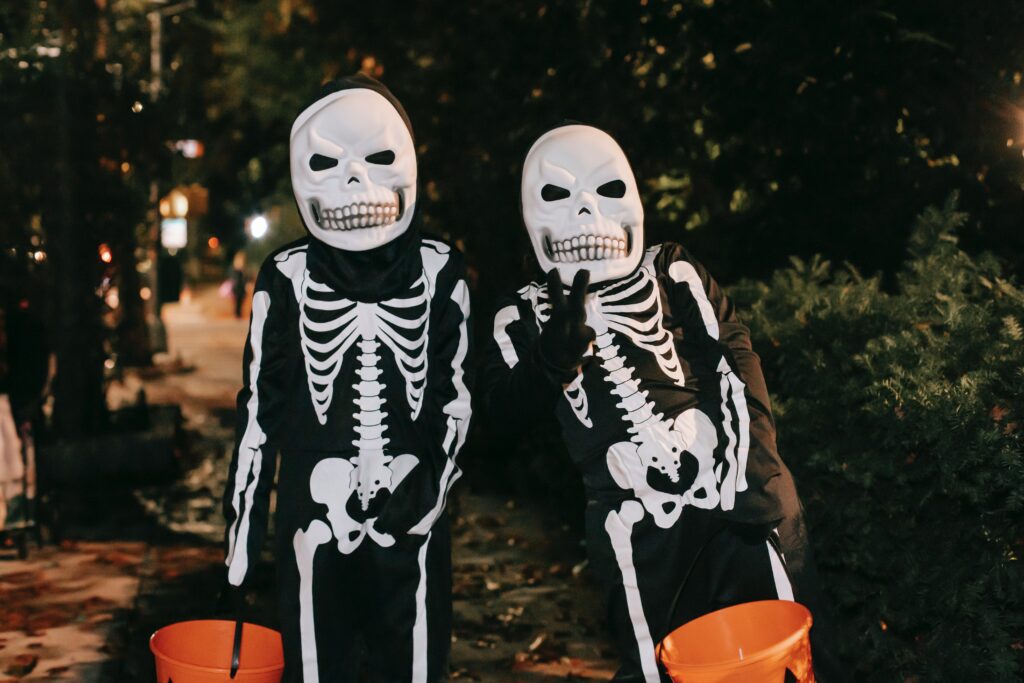 We know that the health and happiness of your tiny candy enthusiast is your primary concern and these Halloween-themed face masks will help them keep this hocus-pocus holiday alive.
With ghoulish prints like witches and jack-o'-lanterns, your kiddo will surely be in a spellbinding mood. We've rounded up the most spooktacular Halloween face masks for your little goblin that will address your family's COVID-19 concerns and adhere to recommended guidelines, all without ruining the spirited season. Plus, when it's cold, they're kind of great, right?
CHECK THESE OUTS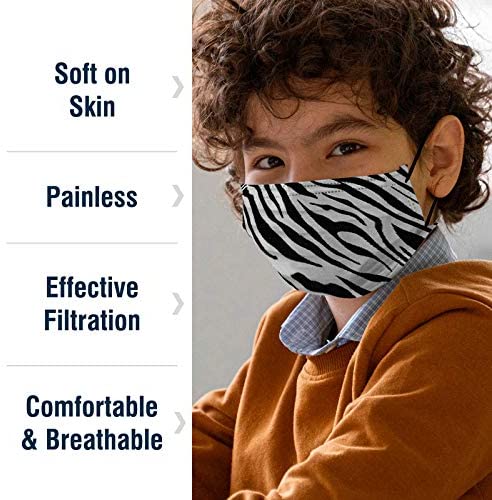 WeCare Disposable Animal Print Face Masks for Kids (50-Pack)
$23.98
At some point, your kid will probably go as a leopard or zebra for Halloween. This mask is perfect for that. It's also perfect for jazz dancer costumes, and cool kids all year long. Three-ply paper masks for under $25? Count us in
Reusable and Washable Fabric Cloth Face Mask
$23.98
The spooky season is a mix of cooler weather, festive outings, and a heavy dose of pumpkins and ghosts. This set of three masks pulls together all of the things your kiddo has to look forward to this autumn, including creepy jack-o'-lanterns. The pre-washed fabric features three comfortable layers, too.
Reusable and Washable Fabric Cloth Face Mask
$12.36
If your little one trick-or-treats at night, why not get them this two-layer, wired-nose, glow-in-the-dark Halloween mask? Not only will they stand out in a crowd, they'll look cool doing it.