A nursery calls for adorable decor for sure, but you'll also need furniture and baby bedding that will make infant care all the easier (and safer).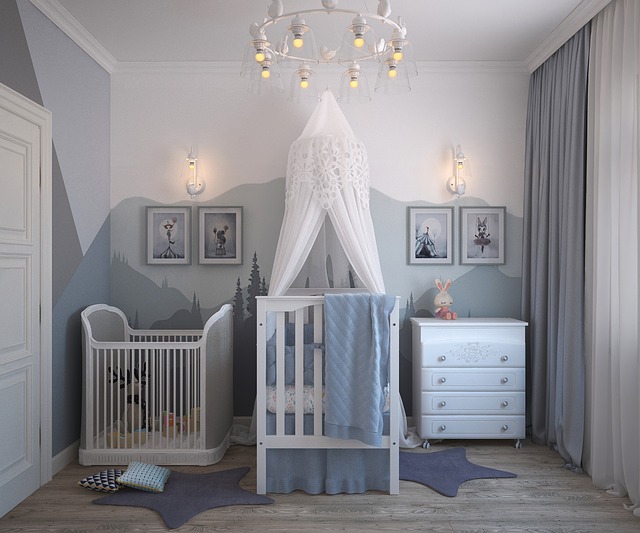 Here are the baby essentials for any nursery:
1. Crib, cradle or bassinet
Deciding on the right crib is a huge decision. Not only is it the foundation of the nursery, it also keeps your new addition safe as they slumber away.
Here are some ideas:-
Little Seeds Monarch Hill Ivy Metal Crib
Modeled after wrought iron furnishings of the period, this crib's arched metal tubes and decorative ball castings reflect timeless elegance. Adjust the mattress to three different heights as baby grows, and give your little darling a refined sleeping spot that lasts.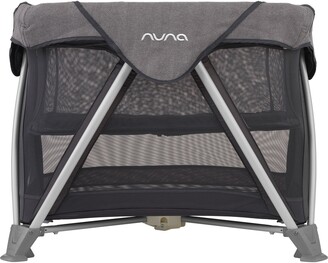 SENA™ Aire Mini Travel Crib
Inspired by the clean lines and ingenuity of Dutch design, nuna offers baby gear that's simple, practical and stylish. Each and every product is designed to include thoughtful solutions to make family life that much easier. From high chairs and strollers to travel cribs and car seats, nuna provides premium baby gear you and yours can trust for years to come, designed around your life.
2. Firm, flat mattress that fits snugly in the crib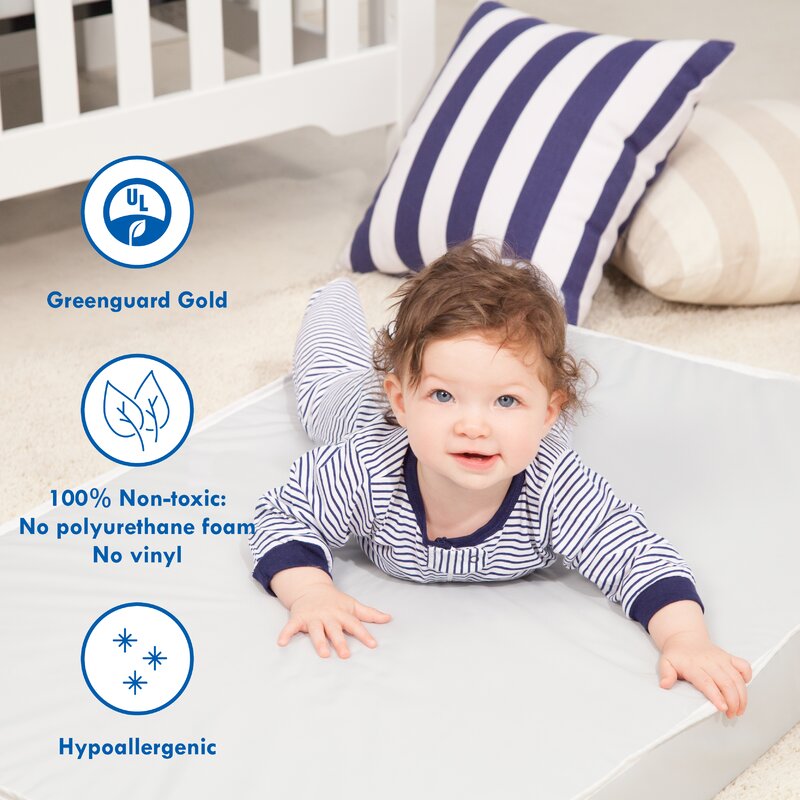 Complete Slumber Waterproof Mini Crib Mattress
The DaVinci Complete Slumber Waterproof Mini Crib Mattress is designed with high-density fibre fill for an extra firm sleeping surface that is GREENGUARD Gold certified, so your baby can sleep safely and comfortably. Parents can easily change crib sheets with this ultra-lightweight mattress that weighs only 3.75 lbs! This mattress features a waterproof, tear-resistant cover that will stay new through years of use.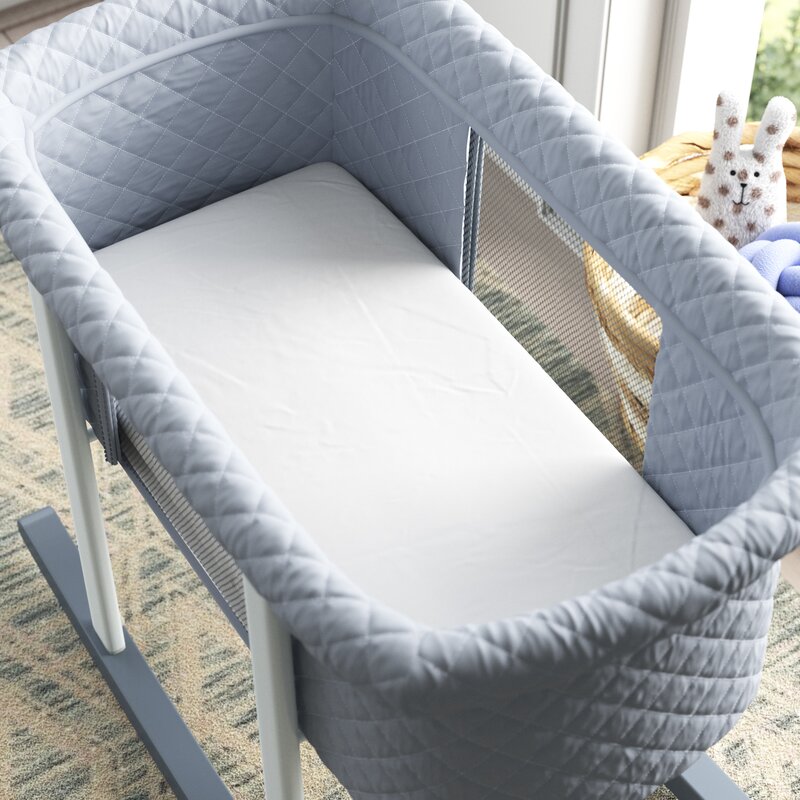 Complete Slumber Waterproof Mini Crib Mattress
Albertslund 2-Stage Waterproof Bassinet Mattress is made from 2″-thick medium-firm foam for a soft, yet supportive feel to help your baby get comfy. It's wrapped in an easy-to-clean vinyl shell to protect it from overnight accidents and all manner of messes that come with babies. Sporting a solid hue to match with any aesthetic, an included mattress sheet features an elasticized hem to fit snugly around the mattress to round out the design.

3. Rocking chair or glider
Dimanshu 34" Wide Tufted Swivel Armchair
The upholstered swivel glider chair will be the most comfortable spot in your home to relax. Nursing mothers and babies will love how the smooth gliding motion helps put the little one to sleep while the thickly padded seat cushion, seatback, and armrests provide blissful comfort. The swivel chair is upholstered in a soft, durable, easy-care fabric that works well in any room – not just the nursery. Our transitional styling harmonizes with contemporary and traditional décor. Available in sand beige, stone blue, and light gray colors.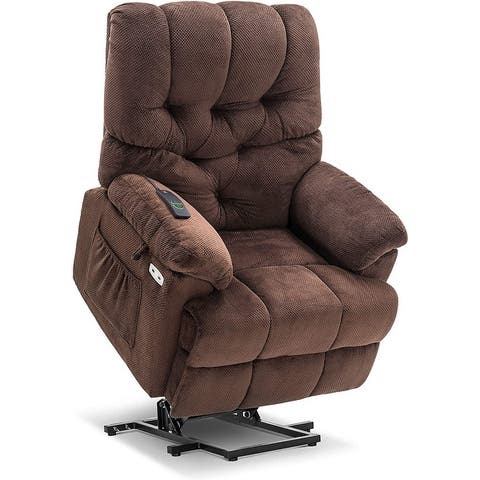 Mcombo Electric Power Lift Recliner Chair 
4. Baby monitor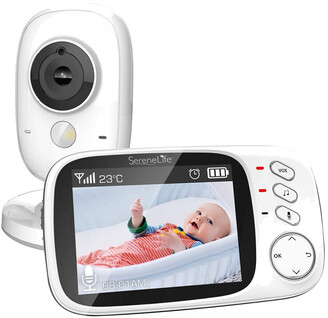 Multi-Purpose Smart HD WiFi Baby Monitoring System, Monitoring Camera
Monitor and stay connected from any location. Advanced secure wireless connection prevents any unauthorized access. MobiCam offers powerful night vision, two way audio with playback of your recordings.

5. Dresser with changing pad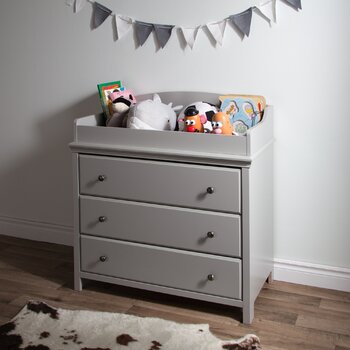 Cotton Candy Changing Table Dresser
A perfect solution for small spaces, this compact changing table from the Cotton Candy collection provides everything you need for a changing table and dresser. Its 3 large drawers give you all the storage space you need for clothing, bedding, and toys. The beveled top edge, long legs, and white ceramic knobs make this piece special. Once baby outgrows the changing table, easily transform it into a dresser by removing the changing pad. The changing table is perfect for babies up to 30 lb.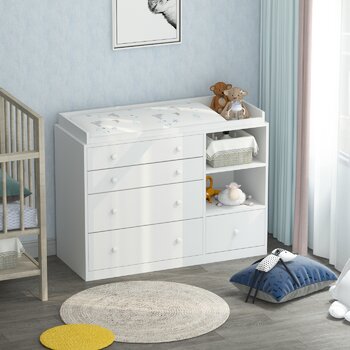 5 Drawer Changing Table Chest Attached Changing Table Topper.
With its streamlined design and functionality, the 5 drawer dresser with changing top is a perfect choice for your growing child. The innovative construction combines a smart and stylish dresser with an incredibly convenient changing station, with the addition of an included, removable changing top. Offering ample space for all of your child's essentials, its sturdy construction, and multipurpose design will be enjoyed for years to come.