Toddlerhood comes with many changes — some big, some small — but one of the most important is the transition from crib to bed. If your toddler is breaking out of their crib, they might be signaling to you that they are ready for big-kid beds.
There are no strict guidelines as to what age kids should switch to a toddler bed, but they can start to show interest as early as 18 months and as late as 4 years old. 
While some kids may be enthusiastic about the idea of a toddler bed, for others, the thought of a big bed can be scary. Toddlers' worlds are changing every day — potty training, new siblings, new school, and more — and life can get overwhelming, so it's best to keep sleep stress-free and straightforward.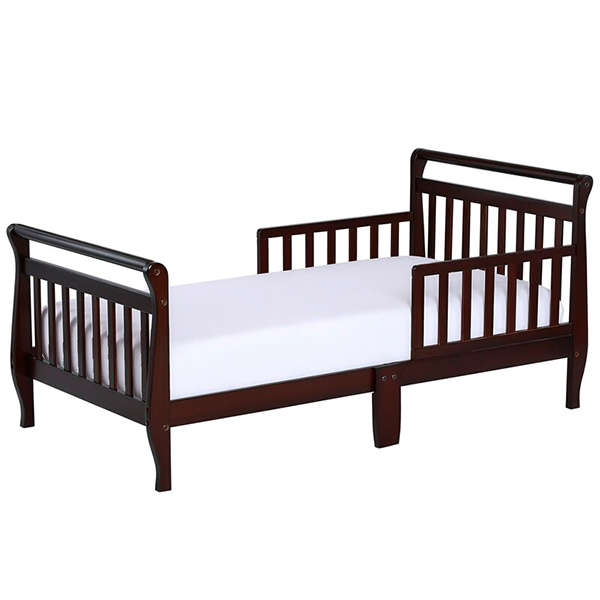 Dream On Me Convertible Toddler Beds
Price:$101.99
This toddler bed comes with detachable rails on either side and is low to the ground for added safety. Plus, the solid-wood foundation makes the bed extra sturdy. It also comes in many different colors and fits a standard toddler bed mattress. You can't go wrong with this pick.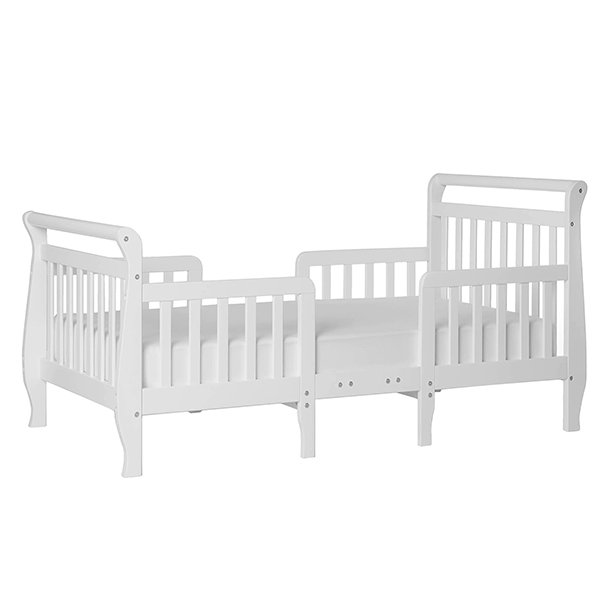 Dream On Me Emma 3-in-1 Convertible Toddler Beds
Price:$141.00
For parents concerned that they won't be getting the best bang for their buck with a bed their kids only use for a few years, this toddler bed converts into a table and two chairs after kids grow out of it. Note: The conversion kit is sold separately.
Monarch Hill Ivy Toddler Beds
Price:$134.00
This toddler bed features built-in guard rails that help keep your little one from rolling off. It's also quite sturdy, and many parents praise how easy it is to assemble.