Real Housewives of Atlanta
Friend of the Wives
Shamea Morton
and her husband
Gerald Mwangi
hosted an over-the-top Gender Reveal party over the weekend. In attendance were
RHOA
stars
Kandi Burruss
and her husband Todd,
Cynthia Bailey 
and
Porsha Williams.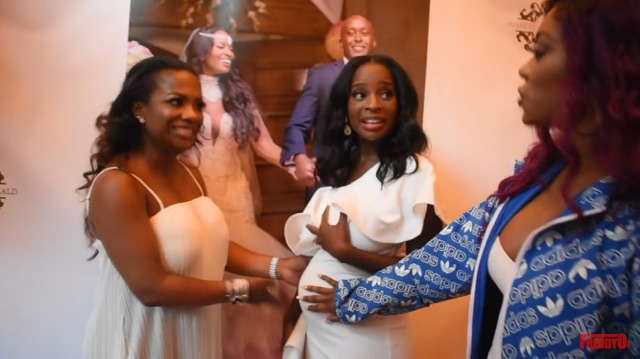 "We're waiting to find out what my boo @shameamorton is having! I'm #TeamBoy." Burruss captioned a photo of her and hubby cradling Morton's bump on her Instagram. "What do y'all think? Update: It's a girl! ? #ShameaAndGeraldGenderReveal?: @hauseofglam
Turns out Burruss was wrong. The couple are actually expecting a girl which made Morton happy.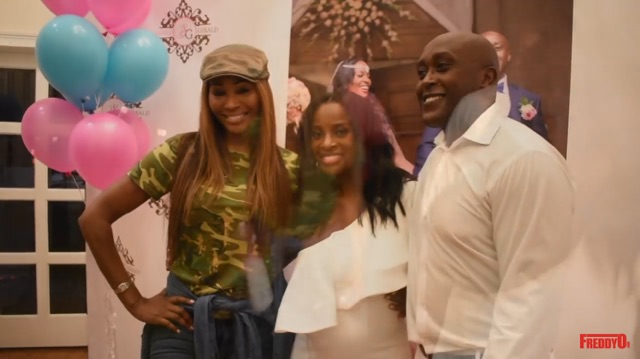 "I hope she's a mini-me," Shamea told US Weekly. "I do girls really well," she added. "I was more terrified of a boy. I'm all for the tutus and bows."
Gerald was equally excited to learn that he would welcome a girl later this year. "He already calls her his princess," Shamea revealed. "He's overjoyed."
And boy was it quite the reveal!  In a video produced by Freddy O, Morton shares that she had no clue what the baby's sex was but was excited to learn.
The guests gathered outdoors to watch fireworks launch and eventually, the last set of explosions revealed pink works! It's a girl!
"We showed our 45–minute wedding video and the entire house was quiet," the former Atlanta Falcons cheerleader told Us. "There were even a few tears shed when we played our vows."
Along with the fireworks display, revelers enjoyed a feast that included cupcakes, pulled pork, corn on the cob and rotisserie chicken.
Morton called the entire night was "a dream."
Watch Freddy O's video montage of the event below: