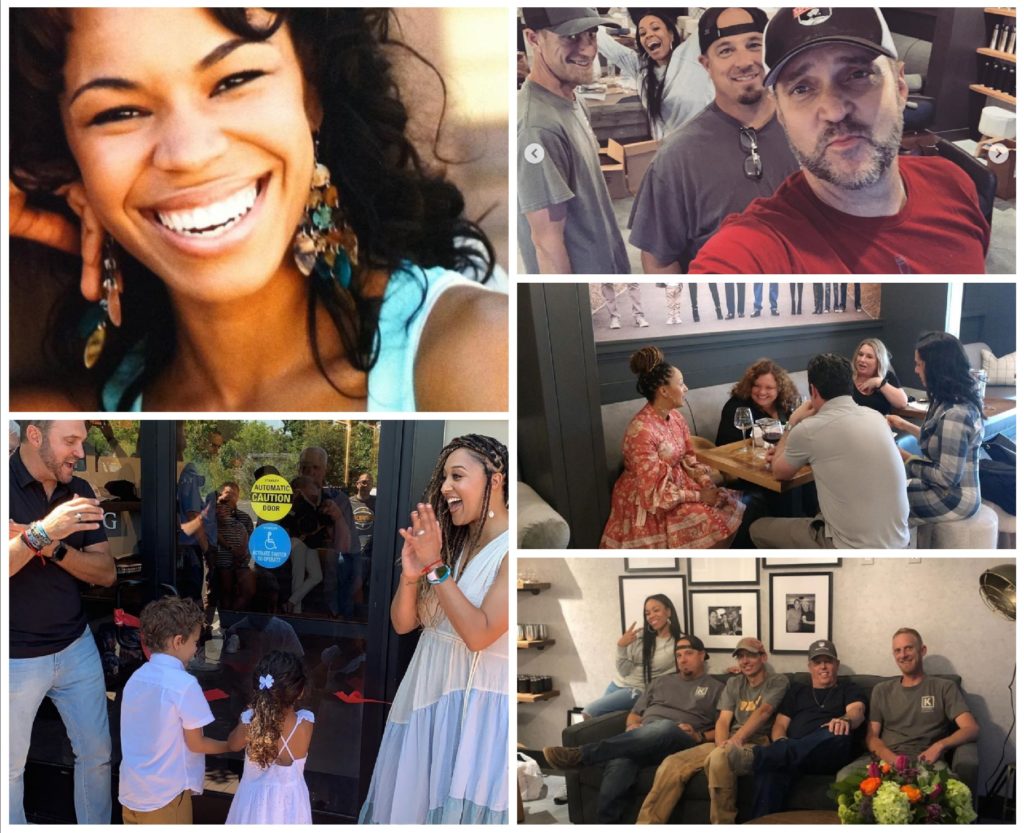 I love it when I see Bellyitch Bumpwatch alums in partnership with one another.
More common, I see some of the women featured on this blog wearing the designs of other celeb moms previously showcased. Think Georgina Chapman, Victoria Beckham, Stella McCartney and others but this weekend, alum Alexis Fields designed the wine tasting room for fellow Bumpwatch alum Tamera Mowry-Housley.
Fields, a former child star and sis to Kim Fields (Facts of Life, Living Single, Real Housewives of Atlanta), turned her friend and one time Sister, Sister co-star Mowry-Housley's new venture into a dream by working on the interior of the venue, a labor of love for The Real panel talk show host and her family's venture, Housley Napa Valley.
Fields shared the unveiling to her followers and fans on Instagram.
"During this project, we became family," she captioned the post. "It was such a group effort and couldn't have been accomplished without the love and dedication of each person involved. So many incredible talents pushed through to make @tameramowrytwo and @adamhousley's vision a reality."
She added: "I adore these two and it is always an absolute pleasure to work with them. Tamera, I couldn't ask for a better design twin. I love how we get each other and support one another. Thank you for always trusting me with projects so personal to you. I cherish our connection. Adam, the brother I never wanted….but I'm so glad I got."
Later, she shared photos of the before and after of her workspace:
Fields even gave folks a taste of the work in progress last month.
Nice! Congrats to both women and their families!
h/t BCK Olnine