This weekend actress and author Tia Mowry Hardrict and her husband Cory Hardrict celebrated the impending arrival of their second child, a daughter, at a Bohemian and "whimsical" themed Farm table baby shower at the Il Pastaio restaurant in Beverly Hills.
The Sister, Sister and The Game alum enlisted the help of celebrity event planner Mindy Weiss  who incorporated pink florals, wooden place mats, and twinkling lights at the intimate evening affair.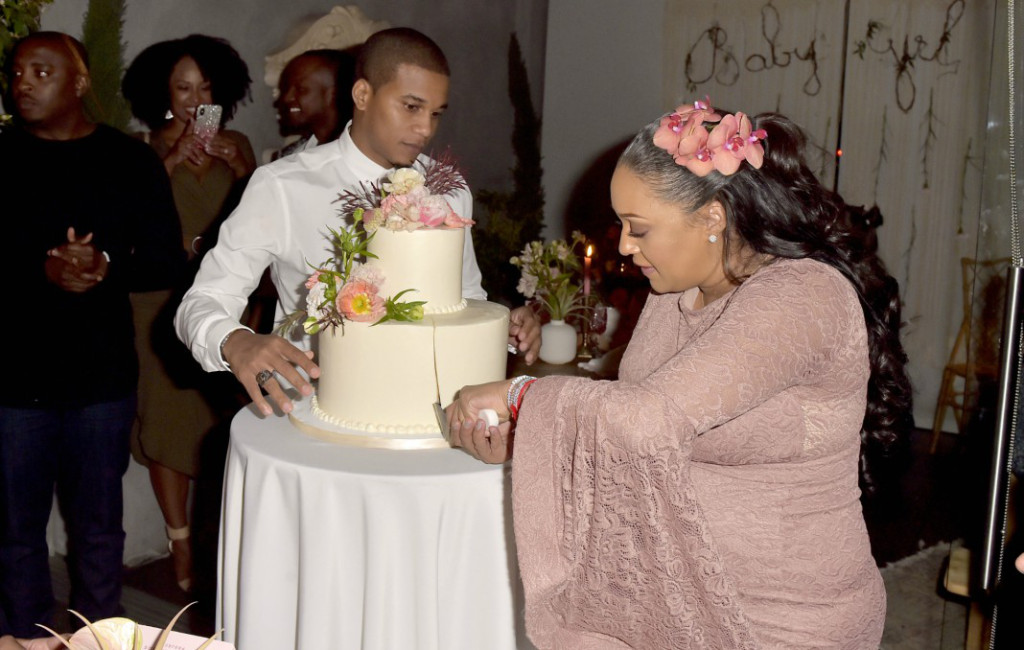 The mom-to-be of the hour wore a coral lace maxi dress to the event also attended by her 6 1/2 year old son Cree Taylor, her sister Tamera Mowry-Housley, and brothers Taj  and Tavior.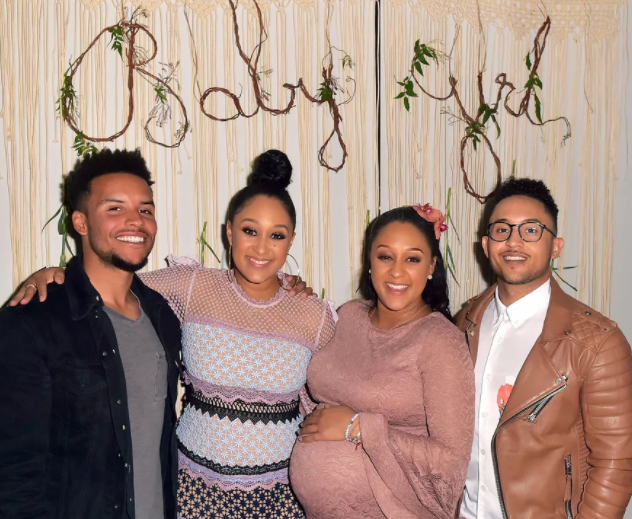 "I'm literally still on a high from my baby shower," the Instant Mom alum told PEOPLE about her March 31st celebration. "We chose the boho theme mainly because my husband and I have been looking at a couple of names and have been narrowing down. And we felt like her name fit that theme…So we wanted to give some sort of tribute to her already. Cory and I also love the boho styles and everything. It made a lot of sense. The baby shower was in theme with her name."
They didn't share what the baby's name will be but did reveal that her initials will be CTH, same as her son's.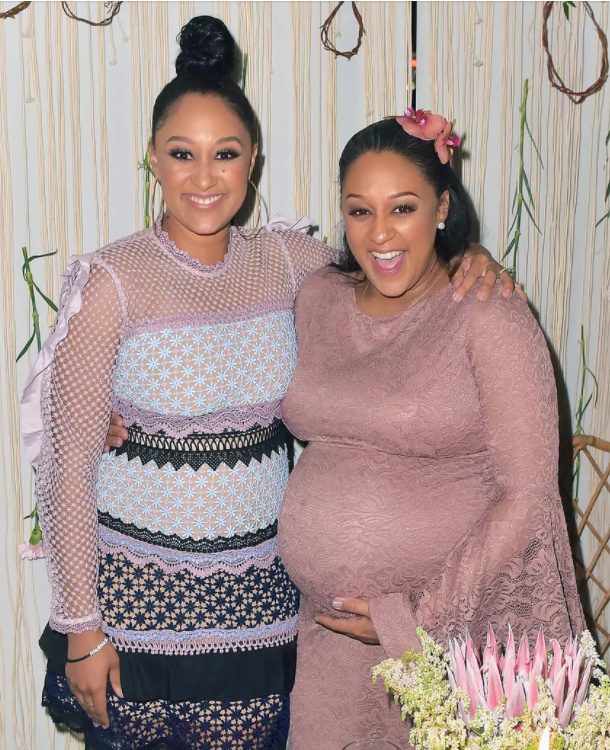 "I learned my lesson, so many people have so many opinions and this is kind of just between you and your husband," she told the celebrity site. "I'm definitely going to wait, but we did play a game where guests can guess the baby's name. And some of them were pretty close."
https://www.instagram.com/p/BhBBg91BorM/?utm_source=ig_embed
"It was so incredibly beautiful. It was family and friends, it was all intimate. Whenever Cory and I throw a party, we always love it to be intimate," Mowry-Hardrict explains. "We don't really look for really big rooms, we look for rooms where people when they sit down they're gonna have to talk to each other. It's all about the experience. I'm such a nurturer at heart and it's like, 'Yes I want to have a great time,' but it's all about everyone else celebrating this amazing moment. Everyone getting in on this celebration so it was full of love and full of tears."
https://www.instagram.com/p/BhBENepBkU6/
Tia revealed that her husband was instrumental for including some of the surprises at the event.
"My husband surprised me, I had no idea. He had Kenny Lattimore come and sing. It was special for me because Kenny Lattimore sang at our wedding. He sang 'For You' which is the song I walked down the aisle to," she says of the special song that also commemorated their 10-year anniversary, which is April 20. "Cory wanted to surprise me with his present. I walked into the room and gasped like, 'What is happening here?' and just sang the song. There was not a dry eye in the room. It was just so amazing. It was just wonderful."
The event was made even more special because of the struggles the couple had to conceive their second child.
"I didn't think I'd be able to have a second child, and it's been over seven years since my first pregnancy… I put it off, but I did want to have another child," she shared to PEOPLE earlier. "I didn't let my infertility issues define me or define what my goals were and what I wanted out of life. We did try for a long time. It was hard. But I didn't give up."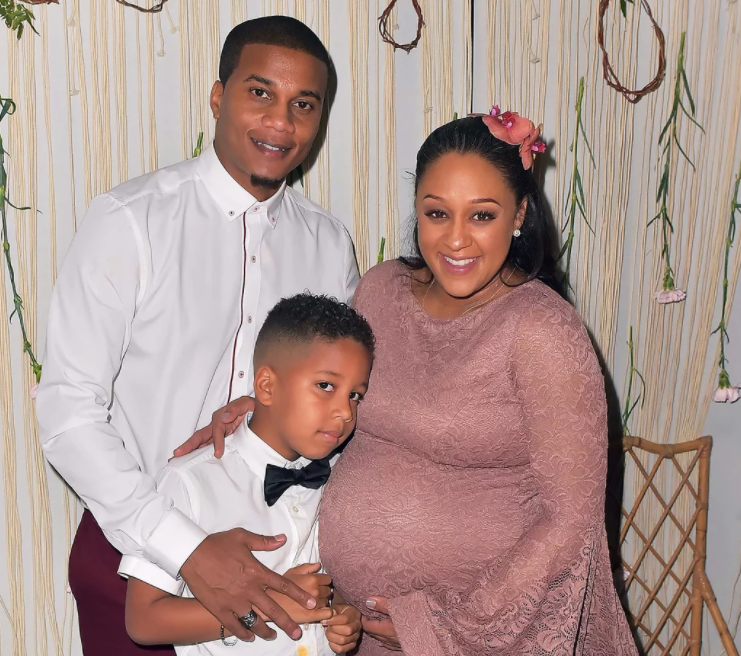 Her husband Cory recently opened up to ESSENCE about his undying love for his pregnant wife:
"I could go on forever talking about my wife [but] I will make sure that I will always do anything that she wants and needs at the drop of a finger to make sure she's happy… It's just like how I live my everyday life. [Even] when y'all don't see that, that's still what happens in the house. I'm rubbing her feet, running her a bath, doing whatever I can to make sure she's okay."
Altogether now….Awwwww!