The pop culture cult classic film "Coming to America" turned 25 last year. Remember that movie? 
About Eddie Murphy's character, a prince from the fictional African nation of Zamunda who would have adult flower girls sprinkle petals on the ground as he and his dad King Jaffe Joffer (played by James Earl Jones) walked? 
Yeah that movie.  
In the movie, Prince Akeem renamed Randy Watson, traveled to Queens, NYC  to find a bride and pretended to be a poor former goat herder and took up a job at the fictional McDowell's fast food restaurant.
We've seen an increase in 'Coming to America'-themed events lately. 
Friends and family of Washington DC-area based soul, jazz singer 
Green Tea 
Soul who is also a baker, mother, fitness guru, Zumba instructor, motivational speaker and blogger threw her a coed coming to America baby shower for her and her husband
Cute, eh?
Congrats, mama!
It's a popular theme.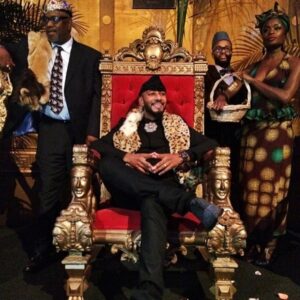 Flashback to September this year, mom-to-be Alicia Keys threw her husband Swizz Beatz a "Coming to America" 36th Birthday party.
See the video HERE.
Bravo TV's Real Housewives of Atlanta Kandi Burruss' October 2013 wedding to  TV producer and reality TV star of Kandi's Wedding Todd Tucker had 'Coming to America'-like dancers prelude their entrance. It's an ode to the wedding scene at the end of the movie.
And just this Halloween, Bellyitch friend  and DC socialite Diane Tackie dressed as actress Shari Headley's character Lisa McDowell from that movie in a Coming to America themed Halloween party.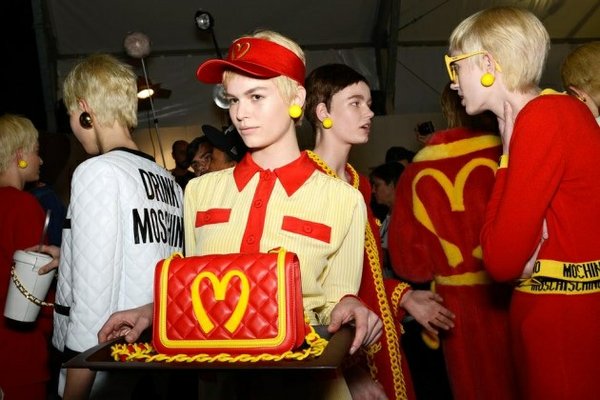 And I only just recently noticed that designer Jeremy Scott for Moschino featured the logo of the fictional McDowell's burger joint, a humorous rip off of McDonald's in the movie, in his Fall 2014 line.
Fun stuff!