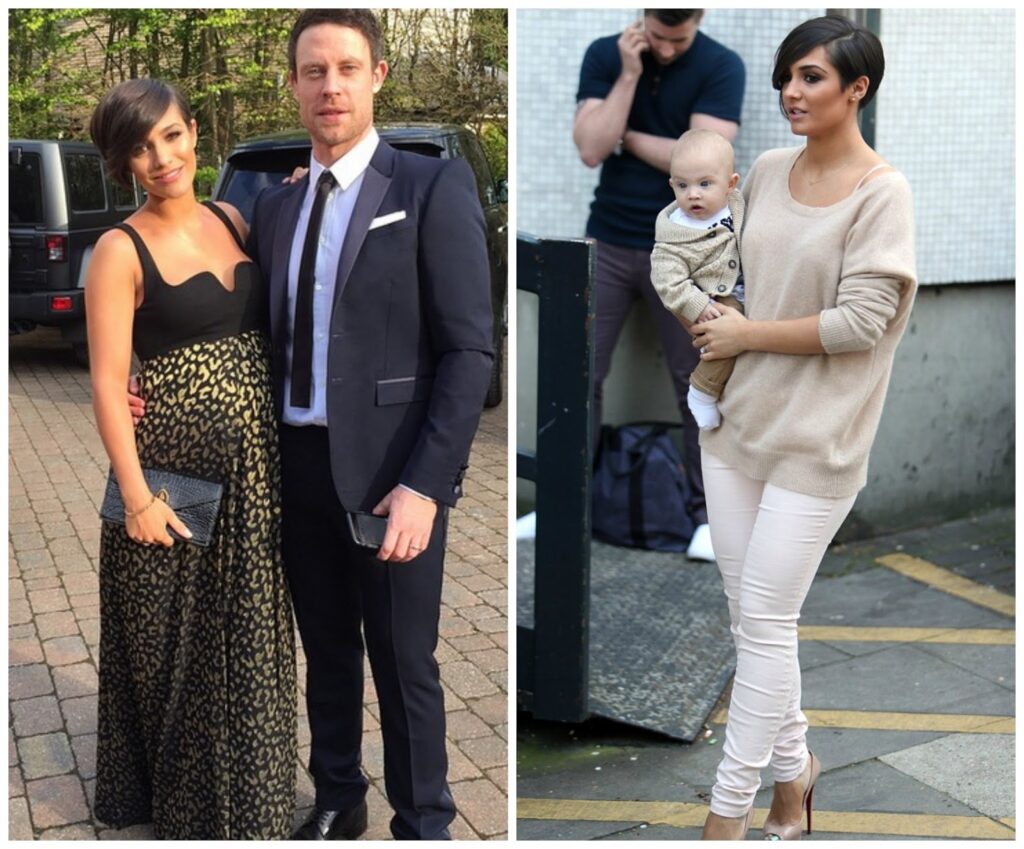 Our social media manager Chelsea Social reminded me that another member of the UK girl band The Saturdays is expecting: Franchesca Sandford Bridge and her husband Wayne Bridge will welcome their second child later this year. 
(Although we don't generally "cover" Brit celebs as much, we previously "bump watched" her bandmate
Rochelle Humes
, partially because I thought Humes was half Sierra Leonean and I was born there. She has
since reported
that she has Jamaican roots but was born in Essex, and blames Wikipedia for the spread of misinformation.)
I think Frankie B is so beautiful and I love love her short thick hair.
The gorgeous 
Strictly Come Dancing (
the original Brit version of US spinoff 
Dancing with the Stars
)
finalist announced the pregnancy on her Twitter page
back in January
and later shared the most adorable Instagram bump progression photo (above) at 5 months preggers.
Poor second time mama-to-be had it tough in her early months, suffering from  hyperemesis gravidarum, the same extreme morning sickness condition that Kate Middleton had for both er pregnancies.
The condition may have something to do with why the 6-month pregnant singer is so tiny this pregnancy. 
The Bridges and Afro-Brazilian Soccer (Football) legend Pele
I thought she looked super gorge for her last pregnancy even though she took a lot of ribbing for gaining healthy baby weight,
UK LifestyleYahoo!
reported
.
She has a healthy attitude about weight gain during pregnancy nonetheless and isn't giving in to online bullies.
"Everyone expects you to stay a size six or eight during pregnancy and then go back to normal afterwards – but that's not realistic,"she
told
Closer
magazine. 
"People are too quick to judge. I couldn't care less if I put on 4st with this one, you just deal with it each time. If I didn't have hyperemesis gravidarum, I wouldn't feel the need to eat carbs every day, but I have to otherwise I feel sick."
Good Show!