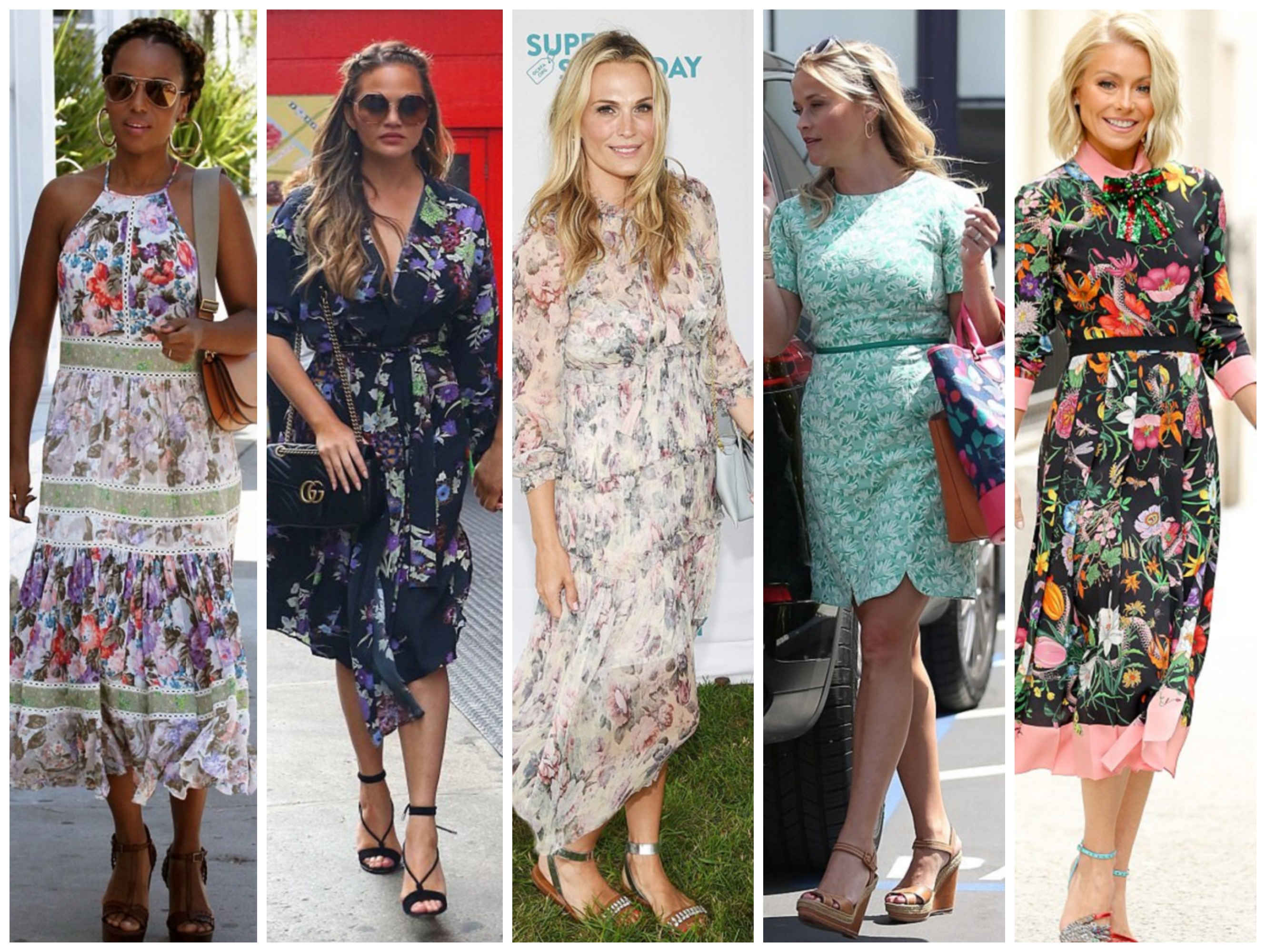 Floral dresses were on and popping at the Summer/Spring 2017 fashion shows. Since then, we've seen a lot of designers and brand put out variations of florals for their customers. The best thing about floral print is that it can be dressed up with a pair of strappy sandals or heels or dressed down with denim jeans or  capris. You can wear the print while out and about errand wearing or to brunch.
There are no limits. A lot of moms-to-be and new moms may think that prints are a no-no because they draw attention, but they really shouldn't fear floral print. They usually come in very feminine variety and are often on a very light, soft and sophisticated fabric making floral print a no brainer.
I, personally, used to stay away from floral prints but when I found myself unable to escape them in the stores, I took the plunge and purchased one top and then floral pants and now I'm hooked.
This weekend saw Kerry Washington in a Rebecca Taylor Print Mix dress, Chrissy Tiegen in an Isabel Marant Iam Symmetrical midi print dress, Molly Sims in Zimmerman's Mercer Floating floral print silk chiffon screen dress, Reese Witherspoon in a Tiffany Blue floral Draper James dress; and Kelly Ripa in a Gucci Floral and Snake print silk midi dress
If you're interested in getting your hands on one of the dresses our celeb muses wore this weekend, take a look at the widget below to be taken to the merchant site that offers it.