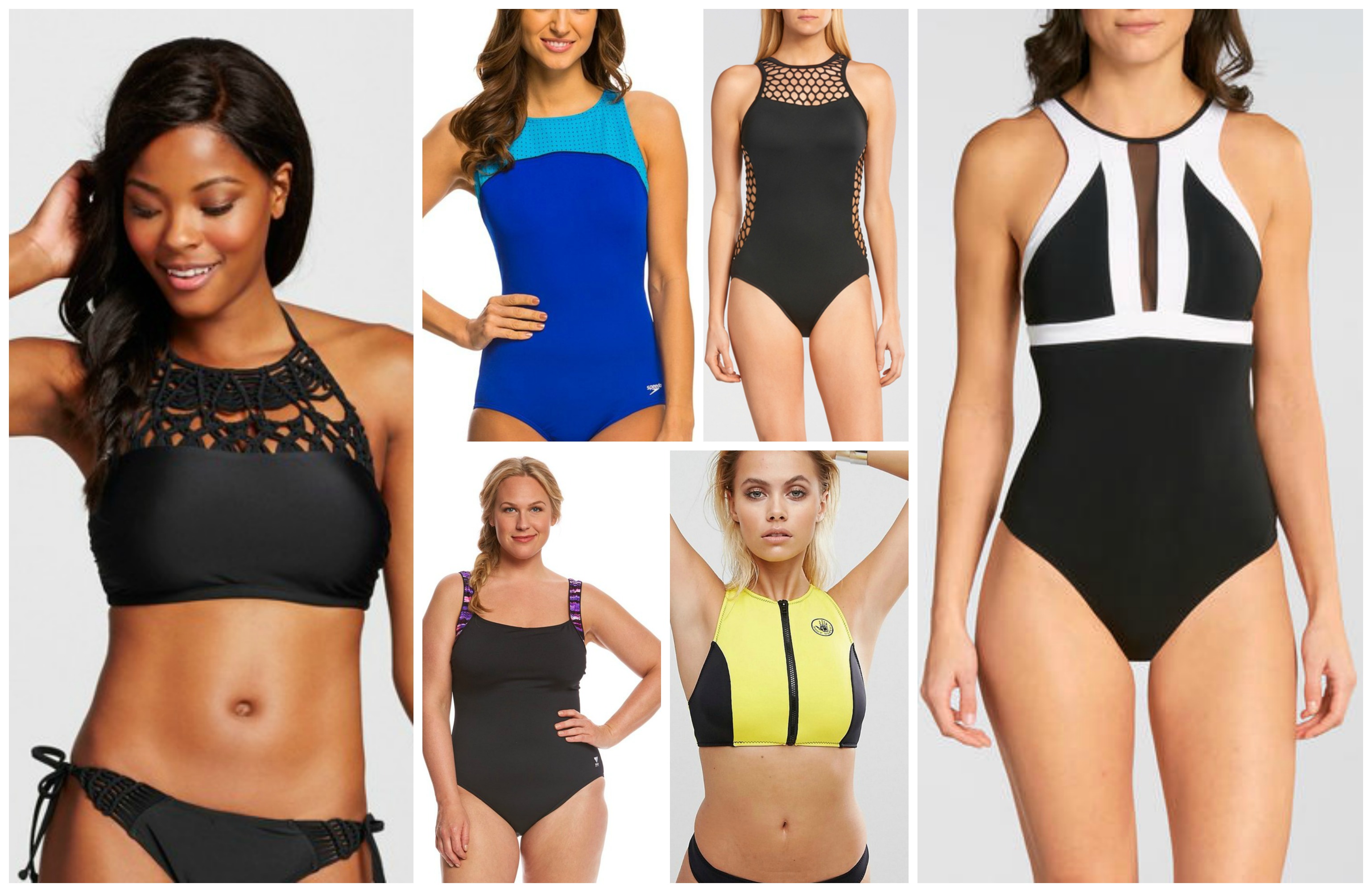 Remember when the high waist tankini and bikini were all the rage, especially among moms with tiger stripes on their belly? Well that is old news.  Trending these days is the high neck bathing suit which is a great look for women with ample boobage! Why? They provide extra support for your bosoms compared to string bikinis or bathing suits with halter tops or traditional straps.

Also, there is extra coverage up top with a high neck bathing suit which makes it practical and stylish at the same time. You can get a high neck in a full bathing suit with added mesh covered cutouts to add some extra sex appeal while still concealing any blemishes, or other marks you may want to keep concealed.
We highlighted some of the colorful high neck swimwear that Andrea Imayah designs and are happy to see the style has taken off and become a bonafide trend in swimsuits! Check out some high neck styles we curated for you using a tool by our partners at ShopStyle Collective!
Pick one that works with your taste and style and go! Tag us if you choose to show it off in social media!