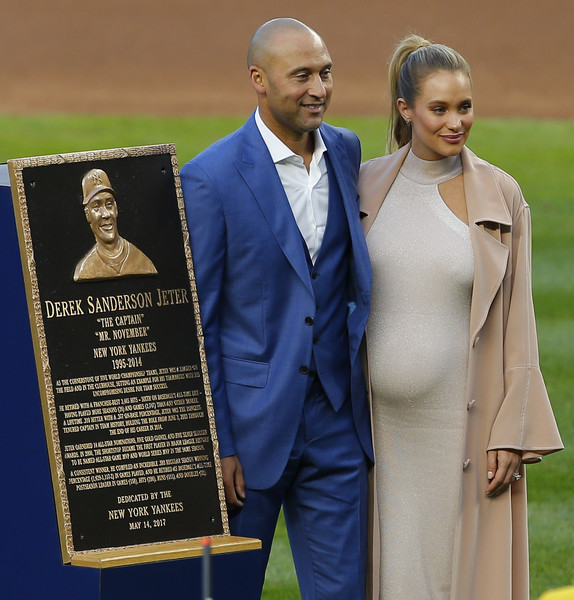 Congrats to veteran retired Major League Baseball player Derek Jeter and his wife, Hannah Jeter, who welcomed their first child, daughter Bella Raine, on Thursday.
This is the first child for the World Series champ and the Victoria Secret Model.
The couple announced they were expecting their first child back in February, about seven months after the couple wed in July 2016.
Congrats!