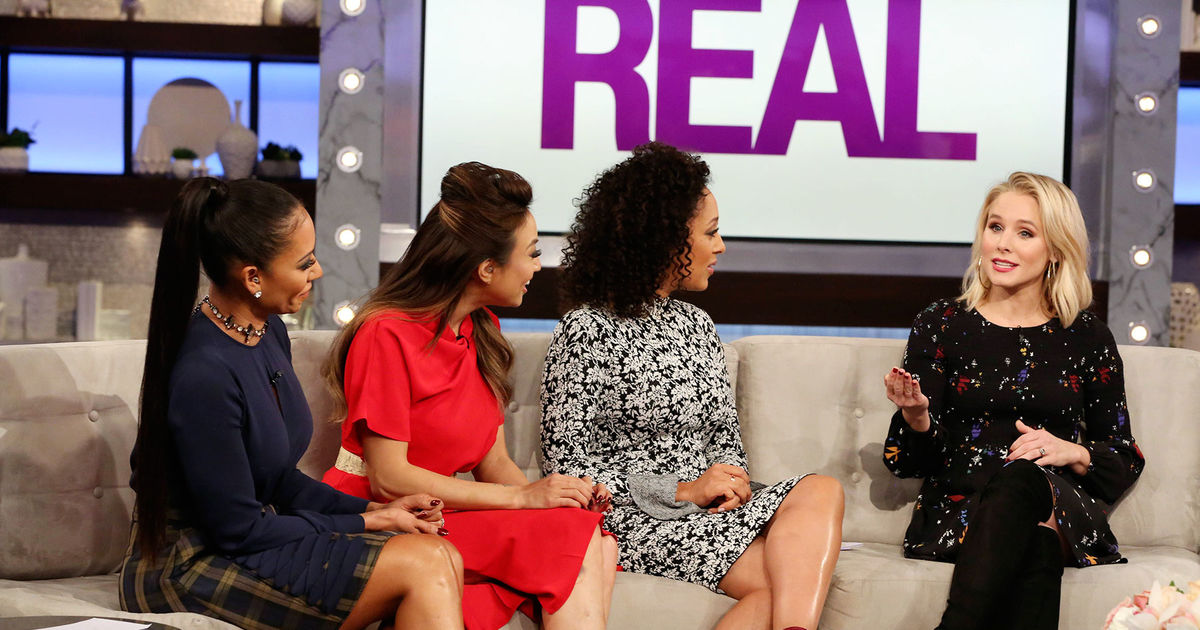 The Good Place's Kristen Bell was on The Real daytime panel show this week and we love what she said about the importance of treating anxiety and depression with any other disease or condition that has less stigma.
While visiting the ladies which include our bumpwatch alum Tamera Mowry-Housley and our other alum as a guest panelist, Melanie Brown, Bell shared her feelings about feeling inadequate about being a parent.
Actually, the Veronica Mars alum speaks often about destimatizing mental health problems by sharing her own experiences.
"I talk to someone and we have a check in once a year," Bell opened up. "I take a pill if I need to. I make sure to exercise. I basically know my issue."
Perhaps to counter the shame that is associated with seeing a therapist and taking psychosomatic drugs, Bell said, "It's like for me, knowing if you have Diabetes. You wouldn't deny a diabetic medicine."
She also expressed what I think is beautiful about her union with hubby Dax Shepard who is a super supportive husband.
"If I have spent four days on the couch, my husband goes, 'hey you want to go for a hike or do you want to go out with your girlfriend?,'" Bell shared,  before adding, "You have to stay aware and take care of yourself."
Watch: