Having covered celebrity pregnancy, parenting and the "bump watch" for over a decade, I pride myself in being an institutional memory of the trends in this space.
As we close out on another decade, I've identified 10 trends that have come and gone from the past decade, including old ones that have faded out of style over time and new ones spearheaded by the recent popularity and usage of social media.
Let's start with the trends that are
Outdated and going bye bye:
10. Million Dollar Deals for First Baby Photos
In 2007, Julia Roberts reportedly was the first celebrity to demand a six figure payday ($250,000) from PEOPLE magazine to get the rights to publish the first photos of her twins Phinnaeus and Hazel. OK magazine got a steal and paid merely a little over a half a million for pics of Gwen Stefanie's 2 week old son, Kingston. OK Magazine lost their $2 million dollar bid for Britney Spear and Kevin Federline's first baby pic to People magazine. Nicole Richie reportedly received $1M for her photo of son, Max and Christina Aguilera for her son.
With magazines, along with newspapers, losing tons of revenue as people start to rely on digital forms of media for news and information, it no longer made business sense to pay these astronomical amounts of money.
Also, with the advent of social media and more conscious celeb couples publishing their babies on Instagram for free, the less famous personalities who used to shop for first photo deals found there was no longer a market for them.
9. Pregnant Nude Covers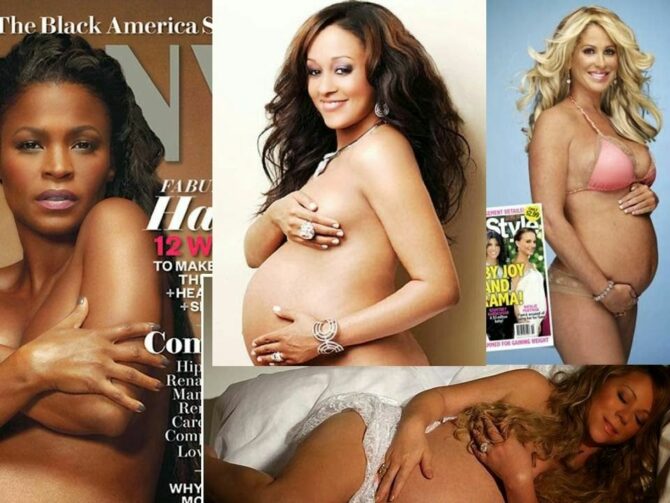 After Demi Moore posed on the cover of Vanity Fair magazine in 1991, it became a thing for stars to do the same.  Since then, Christina Aguilera, Mariah Carey, Nia Long and many more graced covers in the buff while expecting.
Soon, it became more of a quick and easy way to get publicity and attention, and eventually the public interest in them waned.
The last big photo issue was of Alanis Morissette in 2016. She did an undercover water shoot but the naked baby bump photo thing is more or less passe and not a public rosy stunt many will do.
8. The Celebrity Bounce Back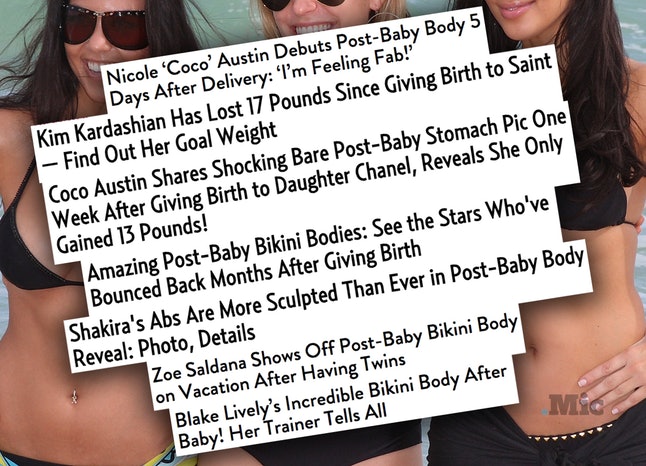 Around the same time that gossip magazines started to cover celebrity parents, we saw a lot of photos about the "bounce back". It was as if it was a competition to see who could pop up slim and trim months or even weeks after baby.
It was ridiculous for several reasons: 1) a lot of the covers were photoshopped; 2) some of the celebs either genetically were predisposed to lose weight fast or underwent surgical procedures to quickly trim down after baby; 3) it set up a dangerous standard given that a lot of celebs have private chefs and trainers to help them lose weight fast; and 4) it sent a damaging message to women who should be concerned with safely healing from delivery and focusing on nursing and connecting with their newborns.
In any event, those magazine covers are not as common as before. In fact, a bunch of celebrity women like Chrissy Teigen, Blake Livey, Mila Kunis and others have spoken out about the ridiculous expectations on them to return to their pre-pregnancy form after baby.
The industry has gotten the message and do not sensationalize the bounce back as much as before.
7. Sponsored Baby Showers
Once upon a time, celebrities were approached by companies and brand representatives to host a baby shower for them in exchange for promotion of their products. The companies knew there were tons of promotions that came with the exposure.
Amazon.com sponsored Khloe Kardashian's baby shower in 2018. Although the trend is dying out, over the past decade, Danielle Jonas and her husband Kevin celebrated a baby shower thrown by Fit Pregnancy magazine.
Also, Burt's Bees was among the sponsors of Kourtney Kardashian's baby shower when she was pregnant with daughter Penelope. Similarly, Le Bebe CoCo  was among Kristin Cavallari's baby shower sponsors. Target hosted Beverley Mitchell's baby shower. Several liquor companies provided the libations for cocktails served up at Love and Hip Hop's  Yandy Smith's baby shower.
Jaime King enjoyed some fab brand goodies at her shower.  Ecoya's Sweet Pea & Jasmine home fragrance collection, a pink Quinny Buzz Special Edition stroller, a mamaRoo baby swing, a pink Hoppop Bath tub, a pink Little Giraffe Luxe Blanket, a Timi and Leslie diaper bag and a 5 ft. custom-made giraffe by Melissa and Doug all contributed to Victoria Beckham's baby shower.
Finally, Belly Bandit sponsored Jewel's baby shower.
While this trend continues, audiences do not respond as favorable to them any longer and the comment section on sponsored baby showers are sometimes filled with negative commentary from fans who want less rich new parents to be showered with the gifts.
SOCIAL MEDIA DRIVEN
6. Hiding Children's Face in Social Media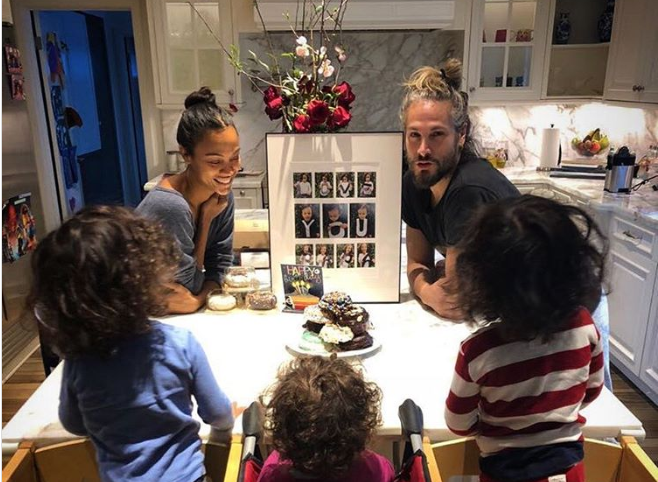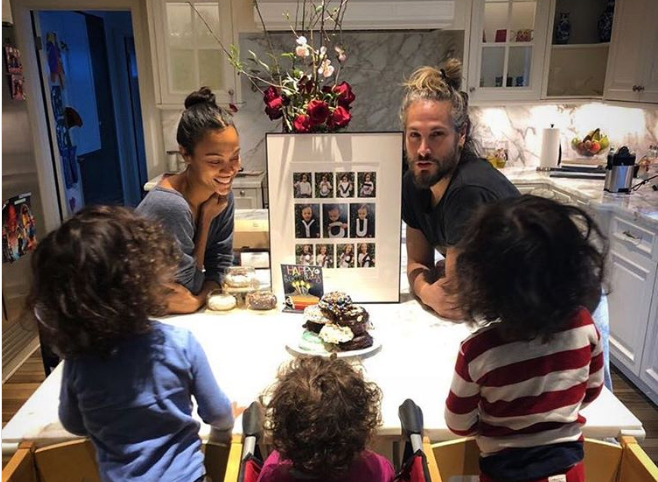 We famously were contacted by Stella McCartney's reps over 10 years ago to remove paparazzi photos of her traveling with her children in the street posted on the blog. A few years later, Kristen Bell and husband Dax Shepard launched a campaign in 2014 to get a California state law passed to protect children of celebs from paparazzi. Others have done the same.
Eva Mendes and Kerry Washington do not show their kids in public or social media at all.
In the social media era, a few refuse to feature their children in social media or they hide their faces when they do: Zoe Saldana, Beyonce, brit star Rochelle Humes, Kylie Jenner  and Jenna Dewan all have done that in the past or continue to.
5. Celebrity Kids Instagram Accounts
On the flip side, several less famous stars realize the tremendous money making and marketing opportunities in giving their children their own account and branding their name and fame from birth.
It's a pretty recent phenomenon, but starting with , DJ Khaled who launched an Instagram account  for his son Asadh in 2016 when Baby Khaled was just one month old, many celebs have created accounts for their kids as well.
Little  Asadh now has 1.8M followers, Gabrielle Union and Dwayne Wade's 1 year old daughter Kaavia James boasts 1M followers and Michael Phelps' 3-year old son Boomer Phelps  now has 665K followers of his Instagram page.
I think the youngest baby to get an Insta was Cali Clay Shephard, daughter of model Chanel Iman and Sterling Shepard whose account was opened at just 16 days old.
This is a trend that is not getting old but is growing as more realize the revenue generating options that open up with having a massive engaged following.
4.  Hiding Pregnancy to Late Trimester
From my memory in covering this topic, I think that Kylie Jenner, Anna Kournokova and a few others did the best job at hiding their pregnancies for all 9 months. It's pretty hard to hide from the paparazzi and shield their bump during events, filming and promoting a project.
But in 2011, Evangeline Lilly managed to almost completely disguise her entire pregnancy until papps found her in Hawaii while almost done gestating her first child. Jennifer Lopez and Adele managed to hide their respective pregnancies for over 5 months.
Given how common miscarriage is, a lot of women, whether a celebrity or not, wait until the latest time possible when they feel comfortable that they will be able to carry their baby to term to announce baby news.
Hiding an early pregnancy while building a career in front of the public is not easy to do as Cardi B learned but it can be done and the more private or celebs are learning from others how to do it.
3. Launch New Career/Re invigorate Career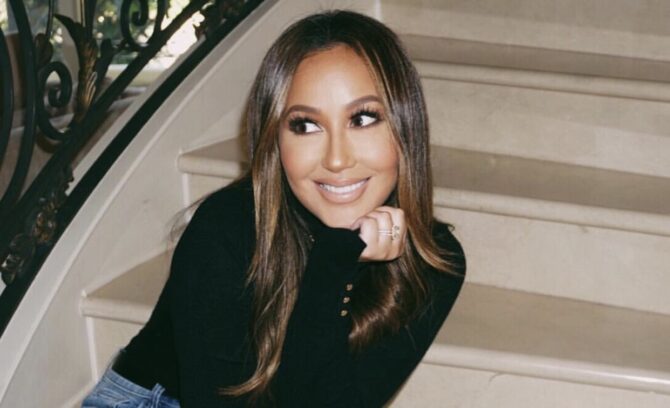 Also during the height of the interest in celeb baby bumps, a lot of stars who were formerly very popular but whose fame had waned were able to reinvigorate their respective careers after having a baby.
For example, Kim Karadashian West once lamented that she saw a spike in paparazzi photos whenever she is expecting.
About 10 years ago, Mommyish published a gallery of celebrities who became more famous after becoming pregnant or becoming a mom.
It is not clear is the general public is as enamored with celebrity pregnancy as it once was before so a baby may not be the career boost as it was in the past.
2. Launch a Maternity or Parenting Related Brand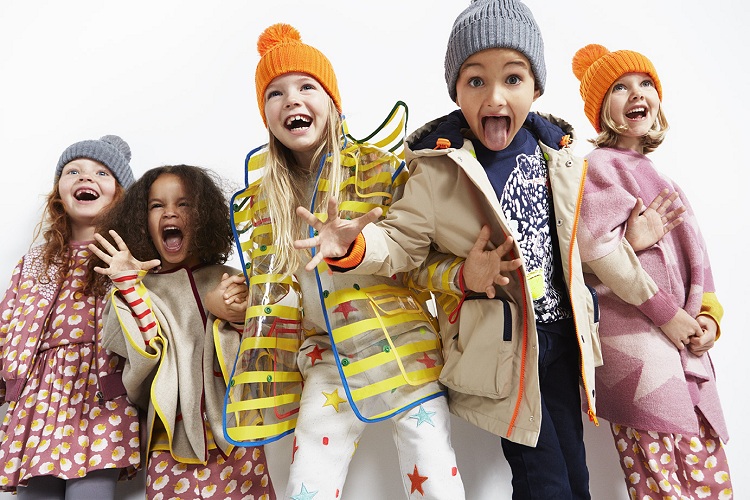 Tia and Tamera Mowry famously launched a breastfeeding brand called Milky after becoming parents for the first time.  Others like Jessica Simpson, Heidi Klum and Jessica Simpson, Heidi Klum launched maternity lines or added children clothing to their existing lines as with Stella McCartney and The Kardashians after they became a mom, respectively.
Instagram famous women shift their feeds and started featuring their babies and promoting parenting and motherhood related brands as part of their new post baby rebranding.
So at least in social media, a new baby can create opportunities.
1. Being Open and Honest about Miscarriage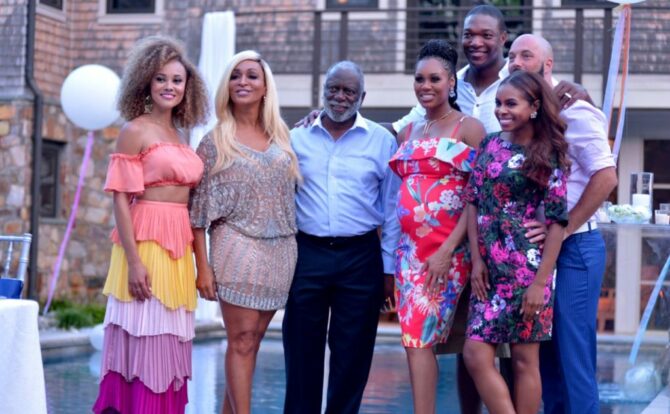 Micarriage is a taboo among many families. It is unspoken and women who go through it suffer in silence or keep it a secret. It occurs more often than many would believe, yet women usually keep it a secret from family and friends. It certainly taints and colors one's journey to motherhood, whether it happened in the early weeks or mid term. A woman will earnestly never be the same after suffering through one, especially she and her partner were planning for the baby they lost.
In recent years, a lot of celebrities have been open and transparent about having gone through a miscarriage.
And a lot more are being open and transparent about losses they've had in the past.
From many of the stars of BravoTV's Real Housewives of Atlanta to Pretty Little Liars star Shay Mithcell to Michelle Obama to Beyonce and Carrie Underwood and Gabrielle Union, openly sharing about a miscarriage or pregnancy loss is the thing to do.
Because of their influence, platform and reach, it's awesome that these women are sharing their stories to help comfort and empathy for those who have endured it or may be unknowing about how common it is.
In the coming decade, let's hope the trend of being relatable and real continue and we can leave behind those trends that created stress and anxiety among their followers behind.