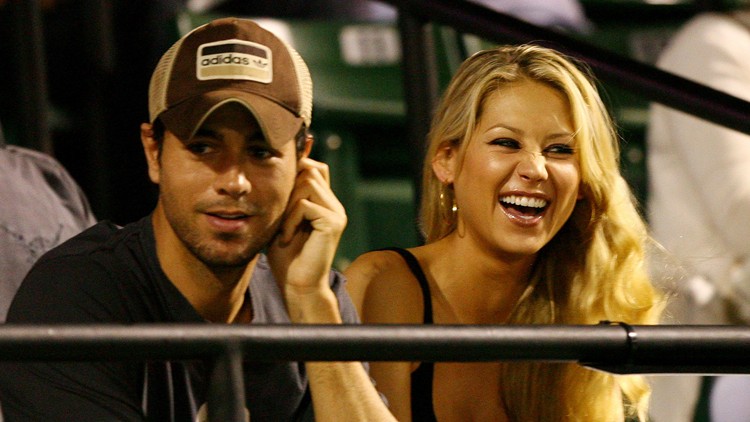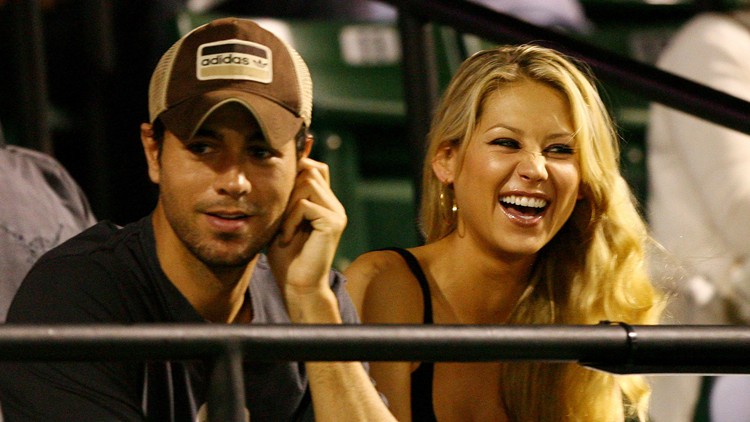 Surprise!
TMZ reports that tennis star Anna Kournikova and her long time partner and possible spouse Enrique Iglesias  welcomed a pair of boy-girl twins over the weekend.
The names of the new arrivals are Nicholas and Lucy. Congrats to the happy couple who have dated for over a decade and were reportedly engaged or married, though no one knew for sure. Um just like no one knew home girl was even pregnant.
As TMZ notes, the gorgeous blonde has been out of the public spotlight for a while and was last spotted on a boat in November 2016.
Shout out to her family and friends for not spilling the beans. They're the real MVP!
Kournikova is not the first celebrity to escape public awareness of a pregnancy. Among others who kept it mum until giving birth are Laura Linney, Lost star Evangeline Lily who kept her pregnancy secret for close to nine months before paparazzi spotted her pregnant in Hawaii. Similarly, back in 2009, Jennifer Hudson managed to conceal her pregnancy until she was about 8 months along before a snoop with a camera spotted her with a massive pregnant.  Adele, Jennifer Lopez and several others kept it quite for 5 months or more.
They also join our growing list of celebrities who have twins list!
h/t my fave source of news BMore Sun reporter John-John Williams
photo: Getty Images
bellyitchblog.com+1 more Over 9 million people have enjoyed Bellyitch's Award-winning Celeb "bumpwatch" pregnancy and parenting blog. Trying to Conceive? Download our
FREE Fertility 100
ebook. Hunting for Top Maternity or Kids Brands? Our
Bellyitch 100
is the free resource for you. Baby Shower Shopping? Check out out
Top Picks on Amazon
or our
Gift Guides
.