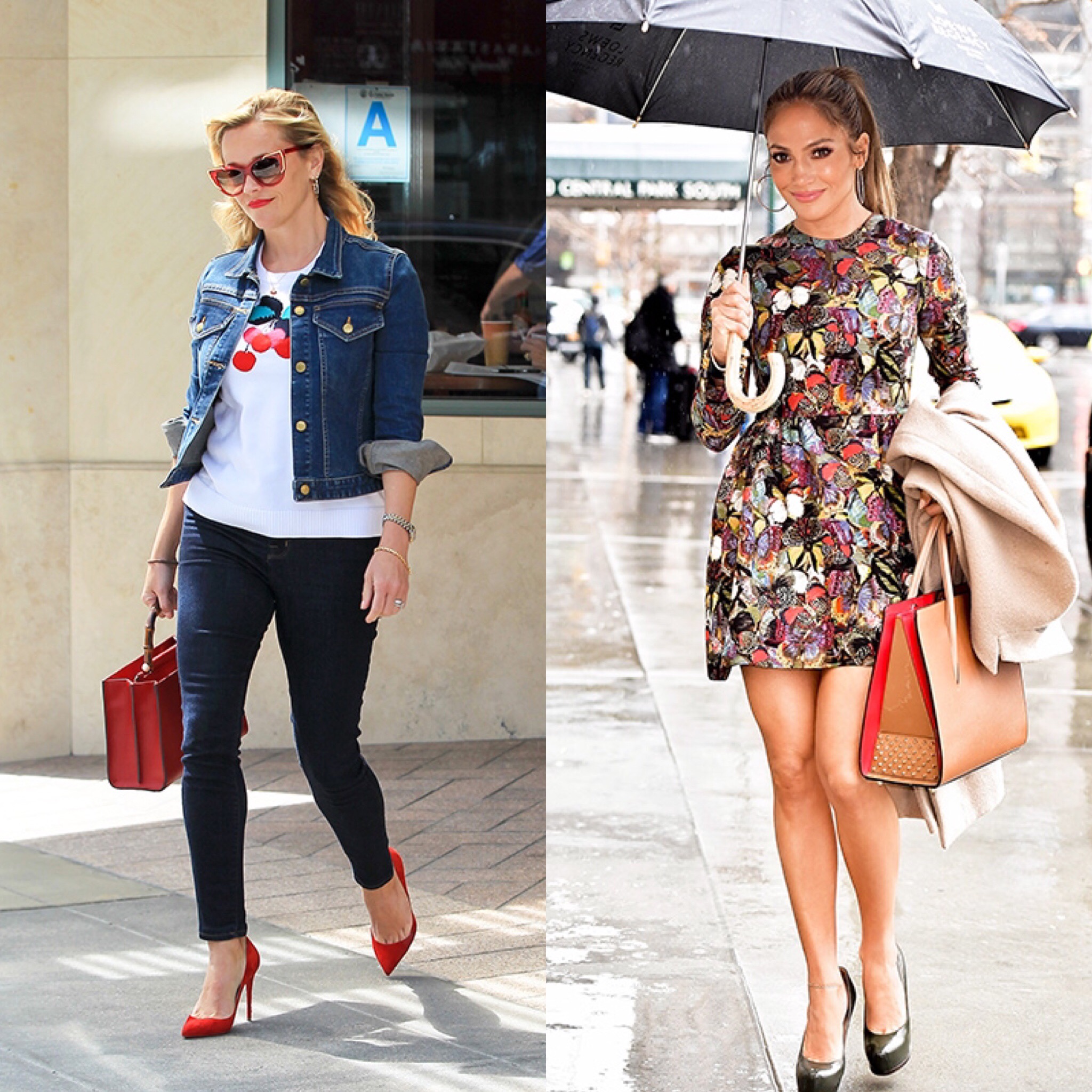 Turning 40 doesn't mean your wardrobe options are suddenly cut in half. Crop tops, cutouts and cult trends like athleisure can, or rather should, remain in your arsenal if you want them to. Take inspiration from these well-dressed celebs who deftly strike a balance of fashion-forward and flattering. They're resounding proof you should wear all of these pieces into your 40s and beyond.
I rocked a crop top with high waisted pants out on a date night with hubby this Summer and no one batted an eye. It actually was a head turner look.
The Zoe Collection did a round up of what stylish is in your 40s and I agree with the assessment that just because you're over 40 doesn't mean you cannot rock crop tops, cutouts and cult trends like athleisure where I spotted the above looks by Reese Witherspoon and Jennifer Lopez. (See the HERE.)
I like that Witherspoon's look was youthful and fun yet still age appropriate. To get this look,  start with dark cropped denims, a graphic tee and cropped denim jacket. I'd cop a pair it with a pair of red Aldo Uloaviel pumps and carry this fly French Connection Owen Mini Box bag ($49)
For J. Lo's look *Girls On Film Navy Wrap Dress ($59) is a good option to get that look. The Also Uloaviel pump in black works here too. Madewell's  Zip Top Transport Leather Tote ($188) would work here. In rainy weather or cooler temps,  boohoo's Belted Shawl Collar Coat ($40) could be worn as well.
Make it Work and Work it!