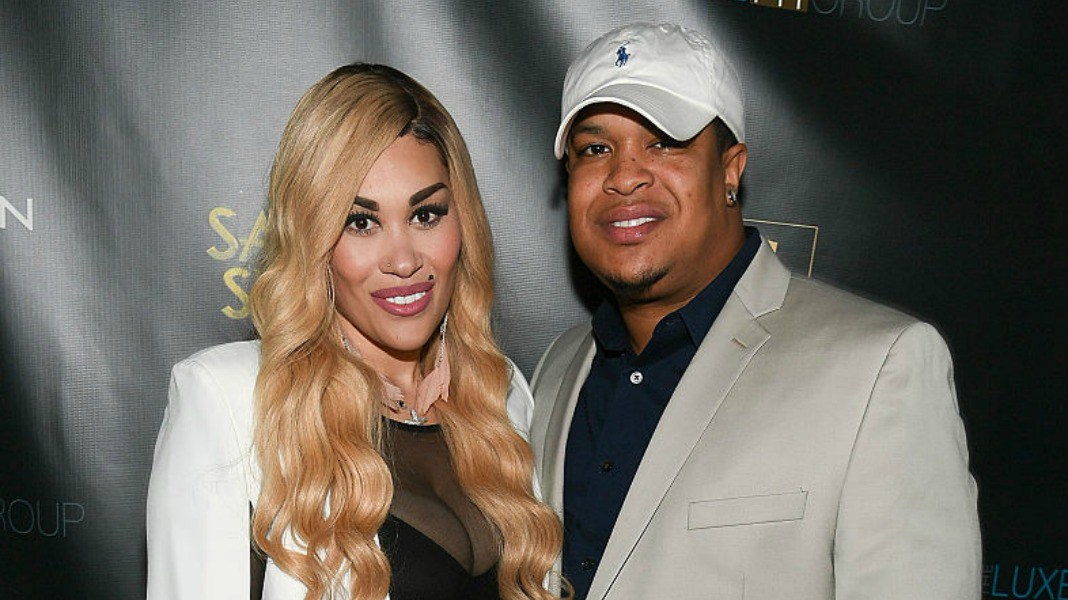 TV One's R&B Divas: Atlanta alum Keke Wyatt is 8 months pregnant and recently shared on Instagram that her husband of 7  years, Michael Ford, wants a divorce. The singer, who has a phenomenal voice (I heard her in person) revealed the news in a tearful video re-posted on gossip site, Shaderoom.
"You want to know something, America? When you 8 months pregnant and you got a child sick, in and out of the hospital, and your husband got the nerve to tell you that he wants a divorce," she says in the video. "Because… he says that you're an emotional wreck. He says that from the very beginning you never trusted me and all that kind of stuff. Telling other people, other women that we getting a divorce and if she calls…like, what?! I'm so done with Michael Jamar. Y'all can have him and roast his ass. I don't care."
Afterwards, Twitter certainly roasted Michael Jamar (Ford), per a run down of the dragging by VH1.com. 
Recently, Wyatt revealed that one of her children is battling cancer and she shaved all of her hair off in support of that child, Essence reports.
The couple had also recently babymooned in Hawaii in advance of the arrival of their fourth child together. Wyatt has three children from a previous marriage to her ex husband and road manager, Rahmat Morton. Ford has a child from a previous relationship and Wyatt suffered a still born at the end of her marriage with Morton.
She is pregnant for the 8th time though (including her still born baby) but if you count her step child, she is mom 9 x over!
She joins a list of celebrity women who broke up with her partners before the baby was born. This list includes Heidi Klum, Christina Milian, Kelis, Alexis Knapp, Mel B and January Jones. 
photo: StarCast