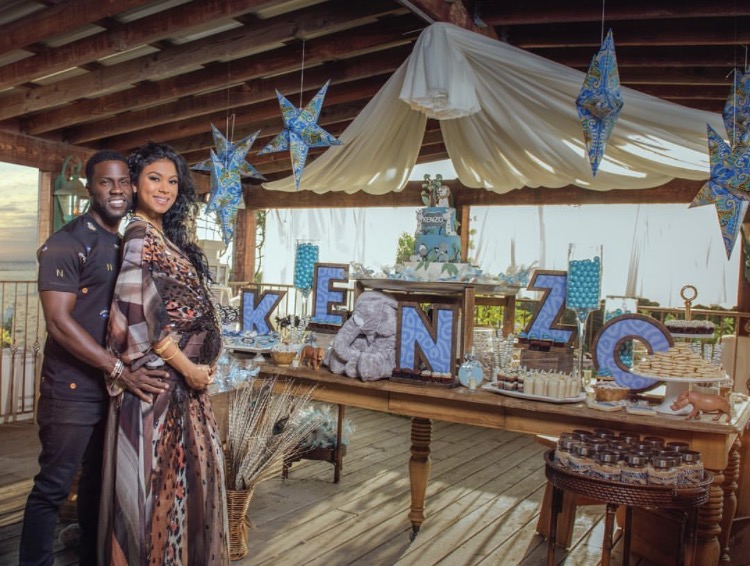 As predicted reported, Newlyweds Eniko Parrish Hart and her actor-comedian husband Kevin Hart held an outdoor, jungle-themed baby shower in Malibu, California over the weekend.
The event took place on Sunday, October 1 at the Calamigos Beach Club on the beach.
The couple used the opportunity to reveal their future son's name : Kenzo.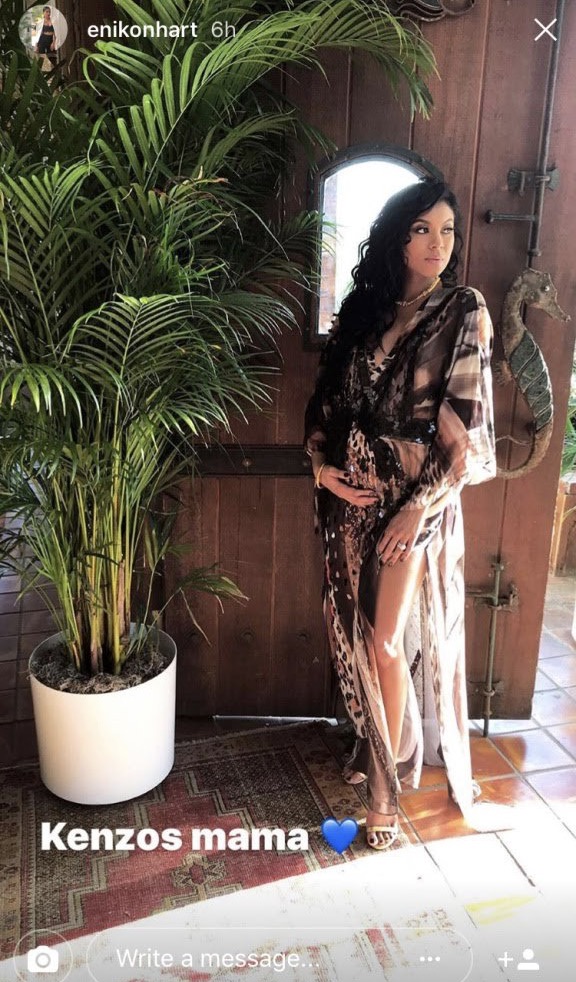 Parrish shared videos of the event on her Instagram account, and via IG Video with their own personalized event filter.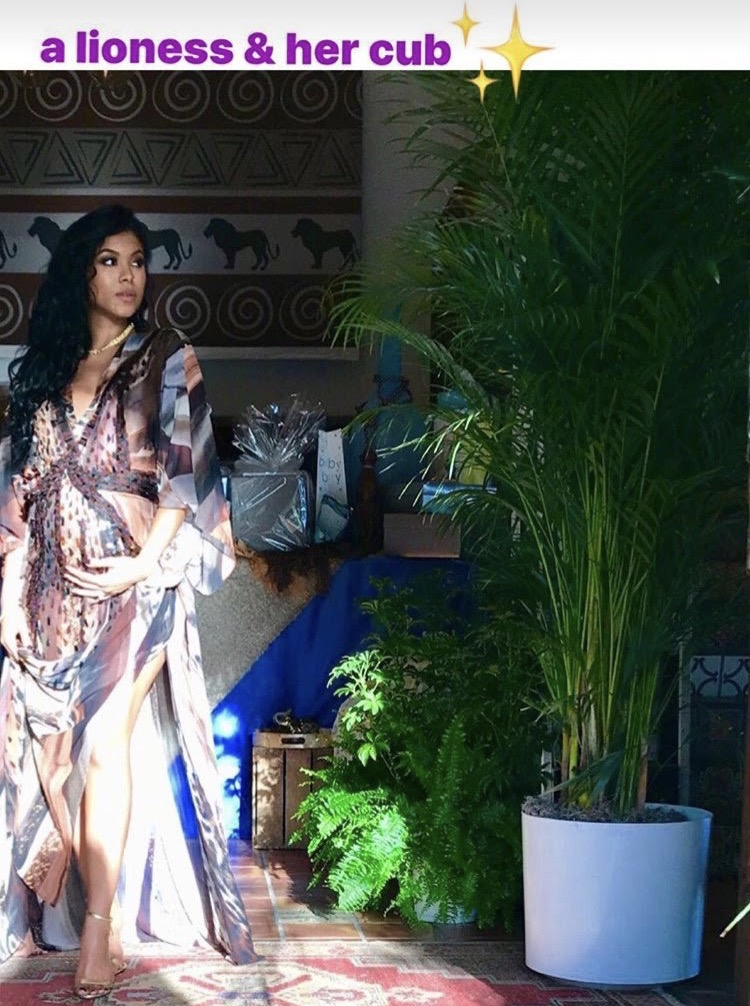 She was glowing and stunning in a flowing leopard print dress with geometric peasant sleeves and her hair in loose ringlets.
We cannot confirm the reported  $117,855 price tag for the event which included an "Experience Bar" allowing guests to sample exotic foods and dress up like tribal warriors…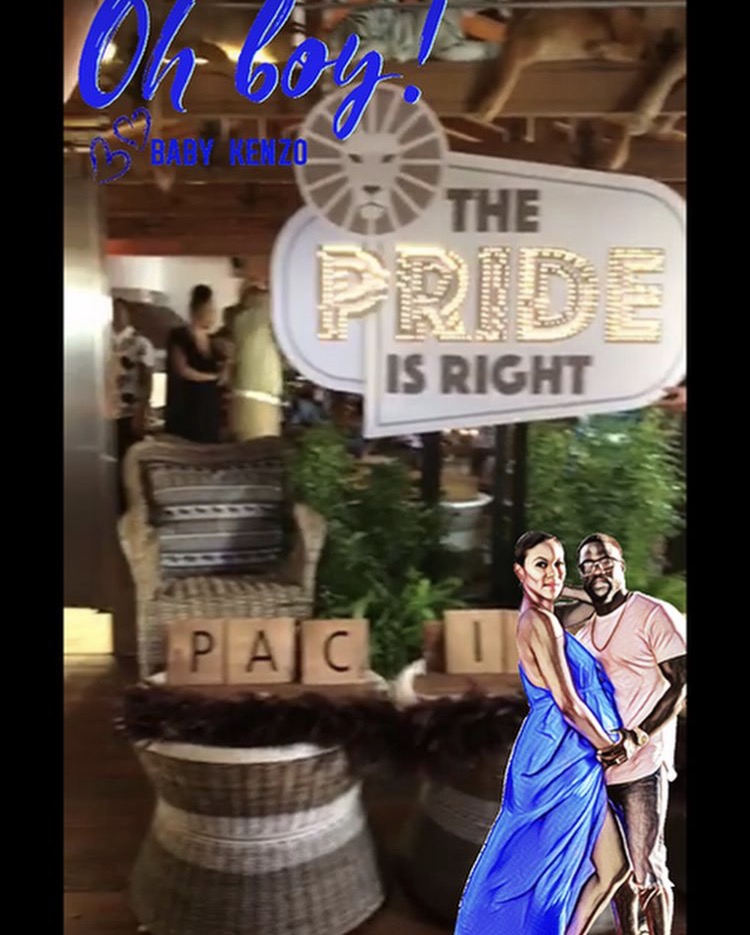 …But we did see a snap of the game "The Pride Is Right " complete with a host where guests could win prizes as music from the Lion King musical played in the background.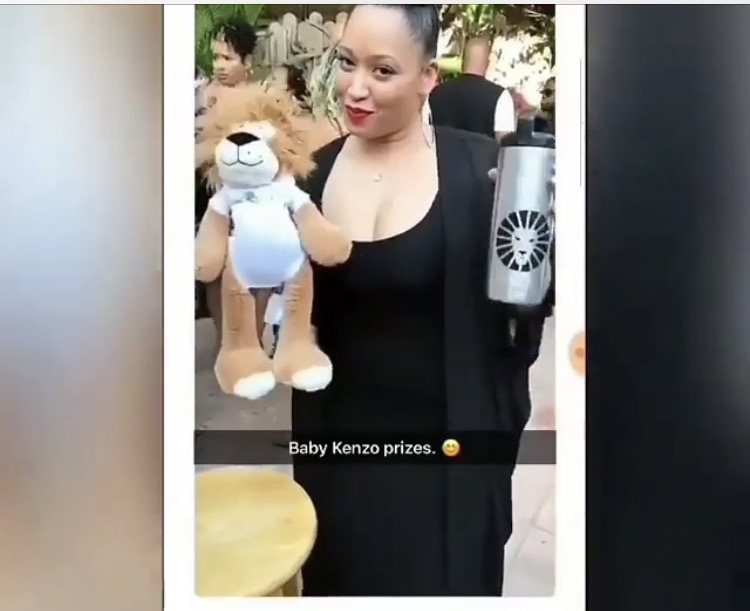 And we also noticed a photo booth was available and peeped a couple of cute Labs with the clip-on manes dressed up as Lions.  Cute!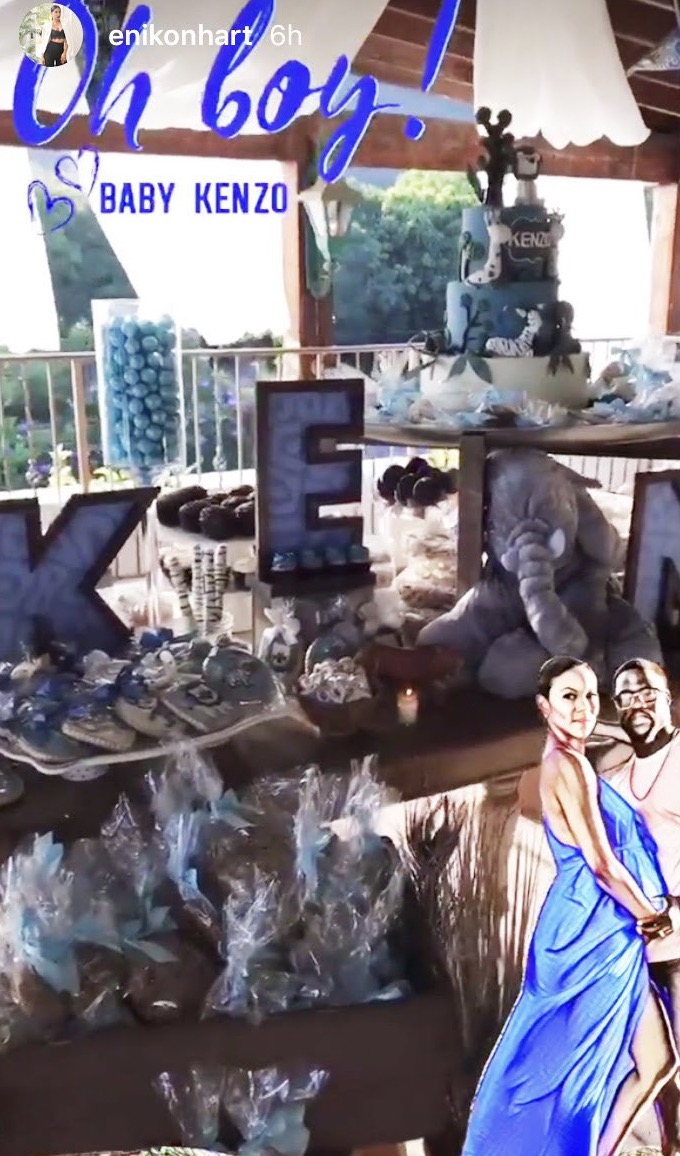 Also, spotted a nice three tiered cake in the color scheme and nicely wrapped themed cookies favors on a cute candy table with baby Kenzo's named spelled out.
Kimora Lee Simmons' son with ex Djimon Honsou is also named Kenzo, which is Japanese for strong and healthy.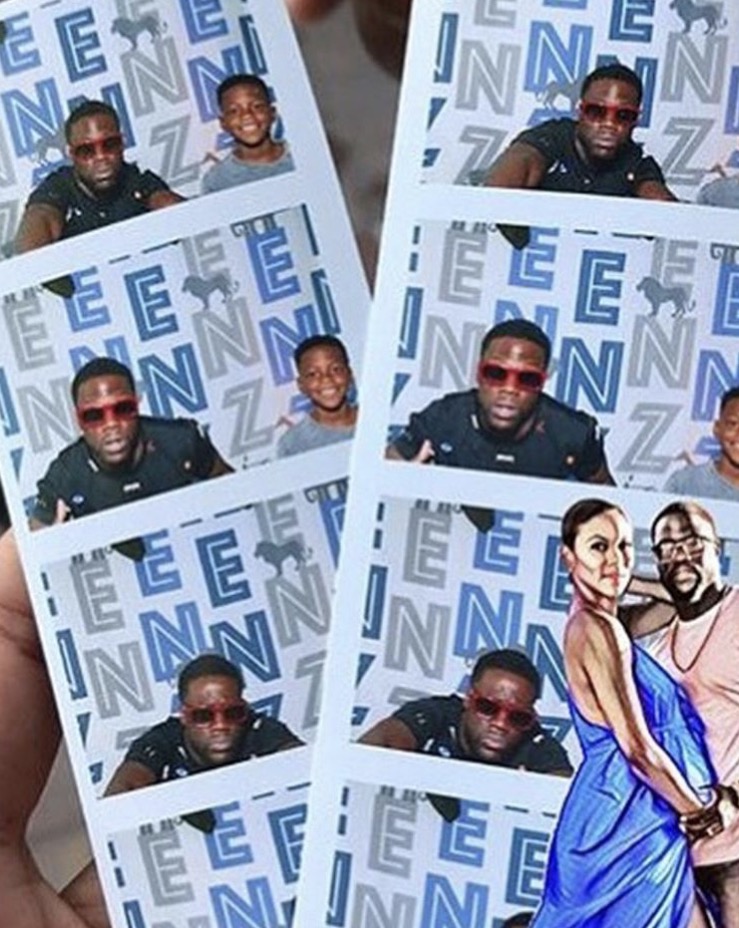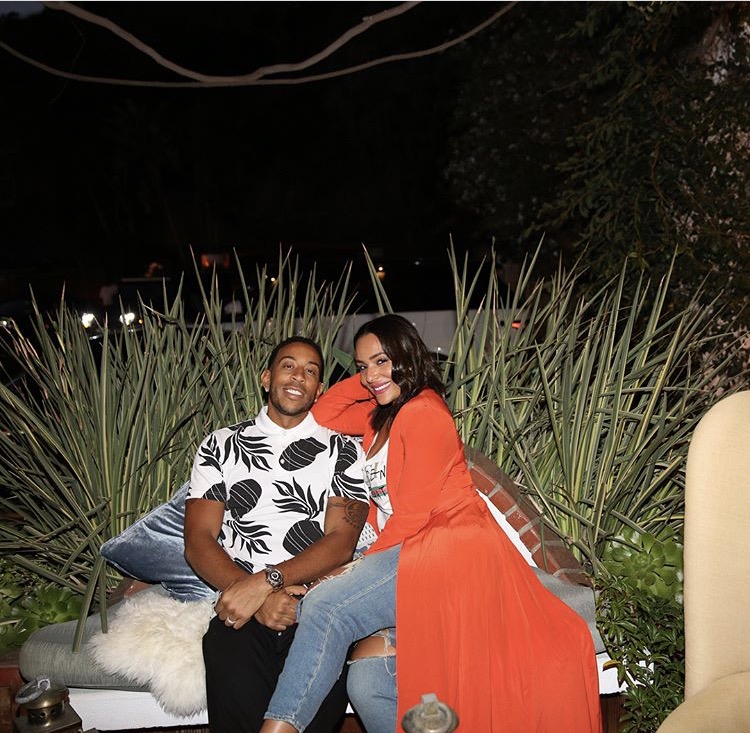 Another one of our Bellyitch Alums, Eudoxie Agnan Bridges and her rapper husband Chris "Ludacris" Bridges, their couples BFF, were there.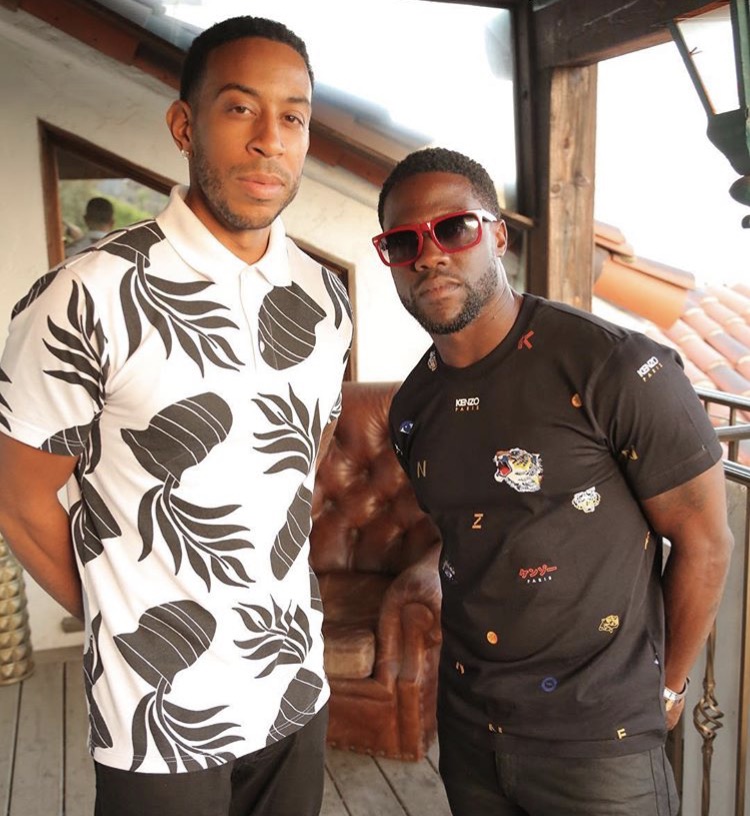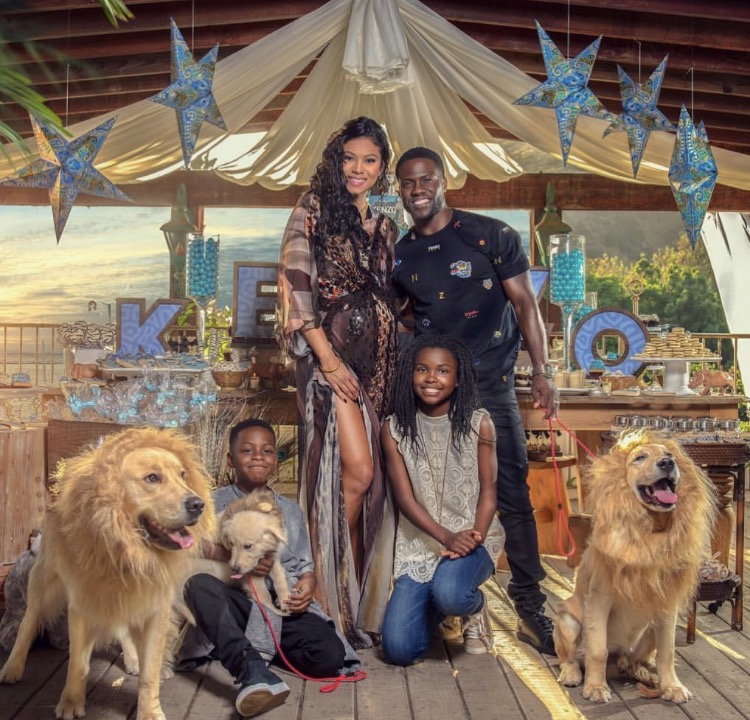 Kevin shared pics too including a family photo also featuring  his two children from his marriage to Torrei Hart, 12-year old daughter Heaven, and 9-year old son Hendrix.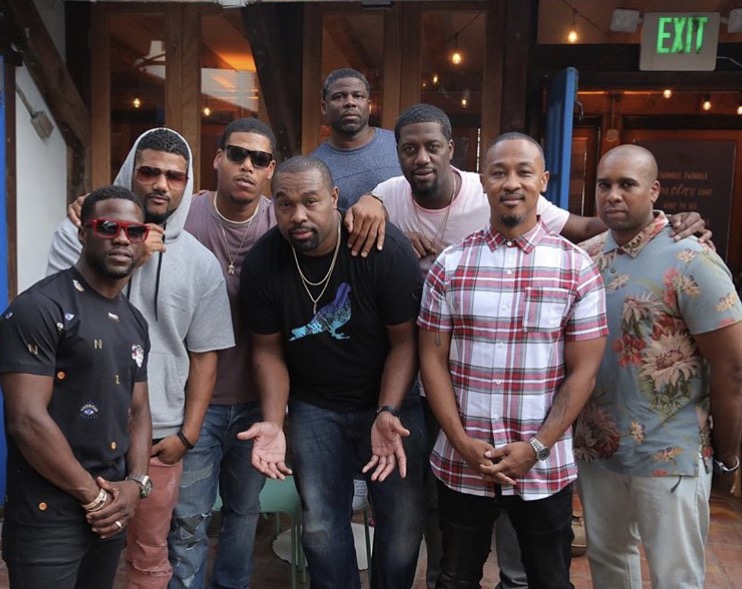 And of some of his Day1 boys.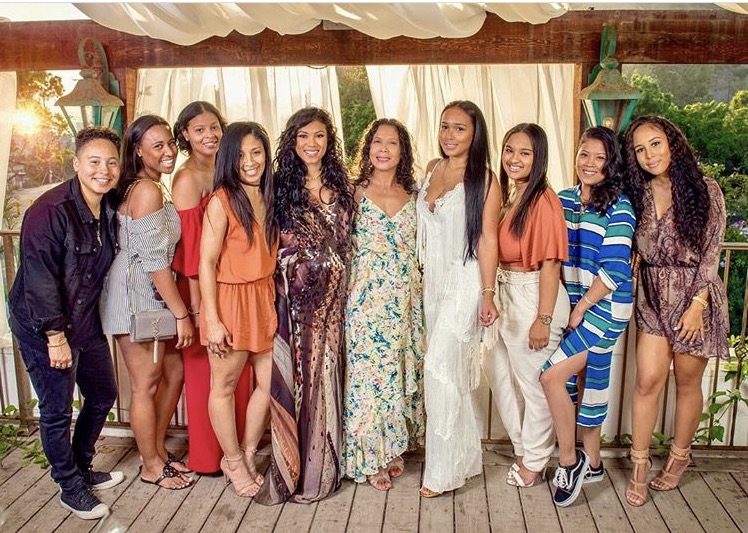 There was a group Snap of Eniko's Jamaican cousins, which she captioned as such.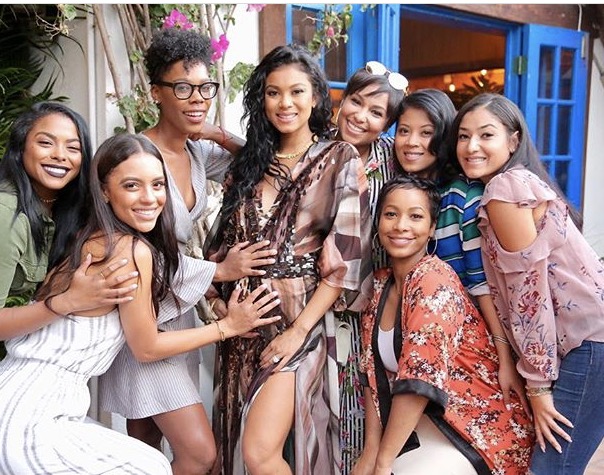 And with her girls.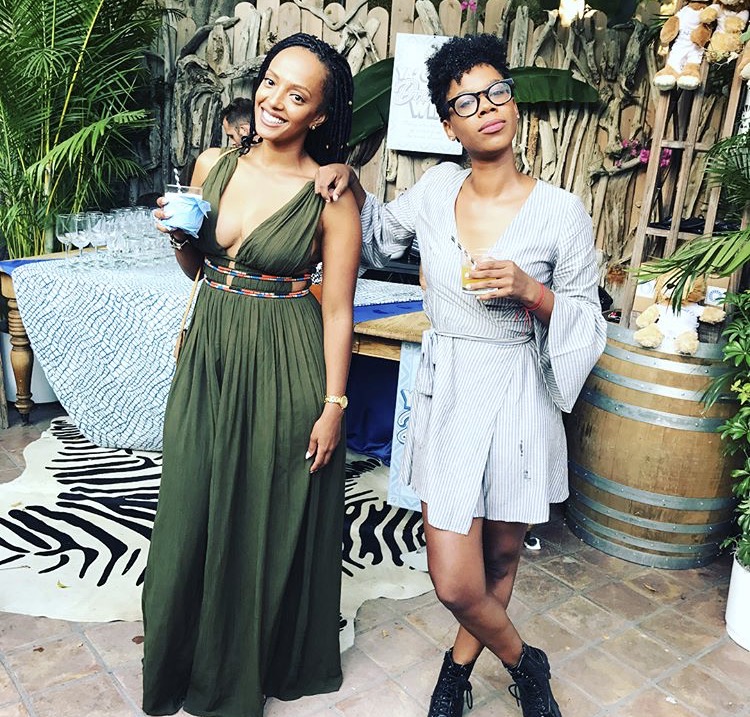 Cute!
Looks like it was a very lovely event!
photos: Instagram @EnikoParrish @KevinHart4Real @beza101  #KenzoHart