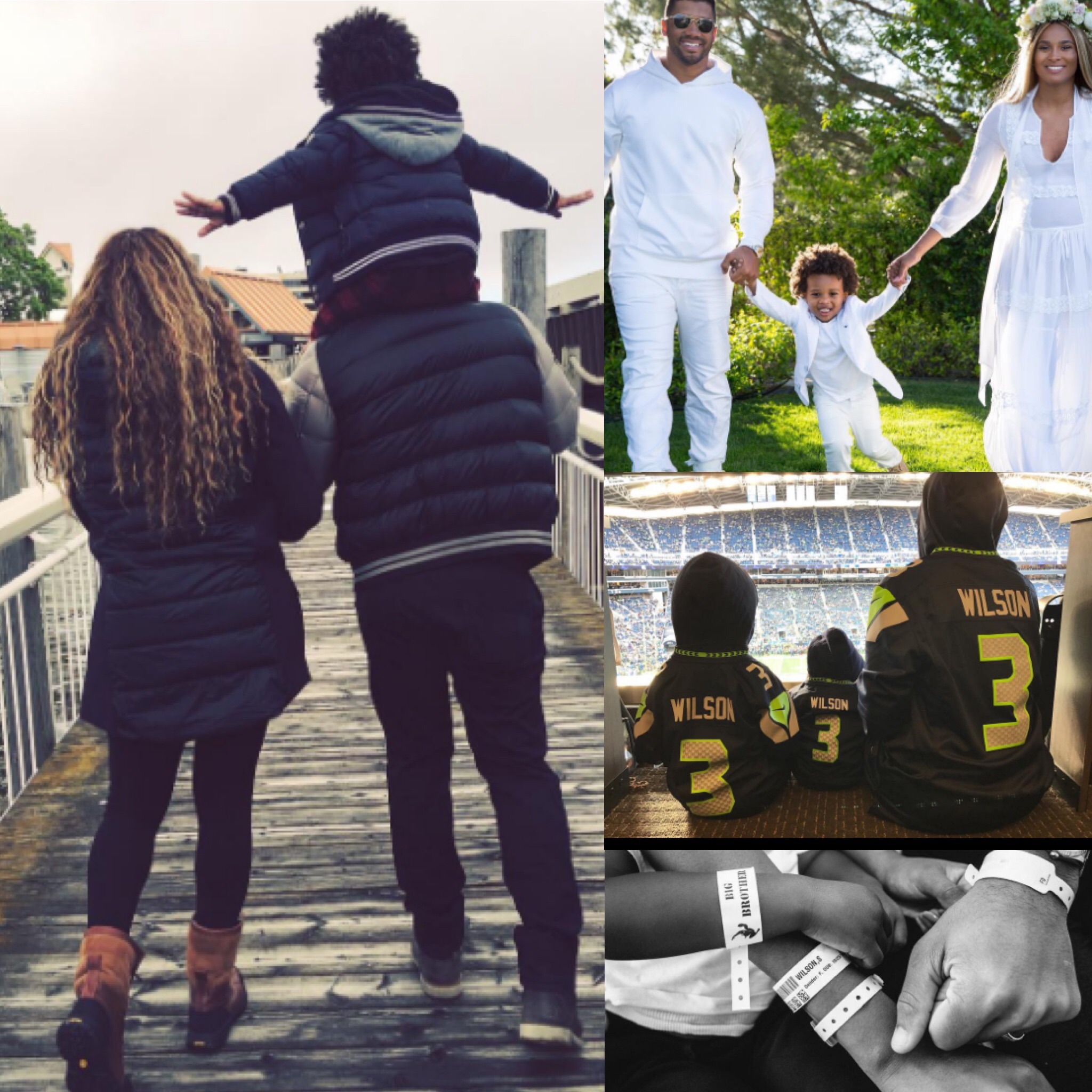 So I get this inbox of a brand new article reading: "Ciara shares a First Photo" of daughter Sienna Princess Wilson.
And I get excited!
Since welcoming her first child with hubby Seattle Seahawks quarterback Russell Wilson earlier this year, the "Body Party" singer has never shared a photo of baby girl's face.
So, I'm scrolling through this 4 page blog post and enjoying all the lovely photos of the family culled from their respective  Instagram feed and get to the last photo with the big reveal:

And it is literally a photo of the child's back! LOL! I fell for it. Hook. Line. and Sinker.
Granted it was an adorable photo of  the model and her son Future Zahir Wilburn with ex fiancé hip hop artist Future.
Thr trio are wearing matching Wilson Seahawks jersey and are overlooking the football field below with daddy playing.
Lovely!