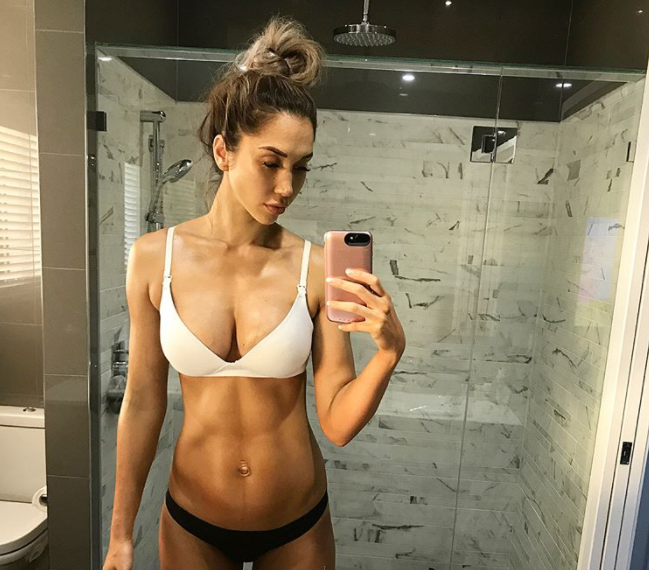 Australian fitness instructor and Instagram influencer Chontel Duncan showed off a photo of her six pack taken only 9 days after giving birth to her second child, son Swayde, this past September 20.
In the caption to the September 29 Instagram post, the former Miss Universe finalist anticipates that she would get mad backlash and hate for posting such an image which is unrealistic for we would guess 90% of the women who give birth.
"Now before anyone jumps down my throat saying anything negative, think before you type," the Australian starts in a photo of herself in a bra and panty with a super trim tummy exposed. "Everyone is unique and different in their own special way. There is no 'one journey' or one way, this is my 'normal.'"
The statuesque new mom-to-two catapulted to viral stardom back in November 2015 when she posted a bump-to-bump photo of herself and a training partner who was as far along in her pregnancy as Duncan at the time. She was pregnant with her now 18-month old son Jeremiah at the time.
"Each woman carries differently and this most certainly doesn't mean one is doing something wrong or not healthy," she wrote in her November 2015 post. "We both have healthy growing babies & we both have had incredible pregnancies so far, feeling amazing & full of energy."
Swayde came into the world via C-section and the 28-year-old added to her caption that she was "blessed" with an easy pregnancy free of morning sickness.
Must be nice!
h/t US Weekly