Although Toronto rapper Drake denied that a   fling with model and former porn star Sophie Brussaux resulted in a pregnancy, a paternity test later, and there are reports out that he has set up a neutral Hermes-themed infant nursery and playroom in the multi-million dollar mansion he has been building in his home town.
Over the weekend, October's Very Own took his followers on an MTV Cribs like tour of the digs. What caught people's eye were the stops along the way that featured a pretty swanky gender neutral playroom.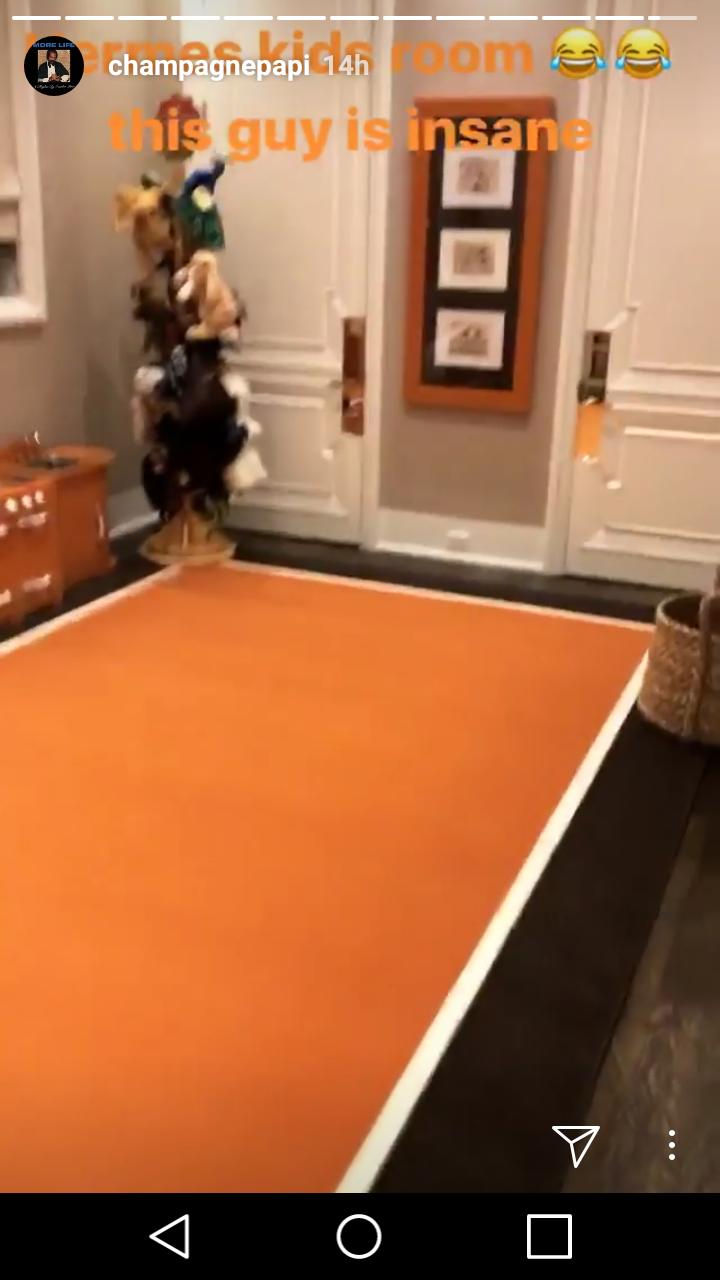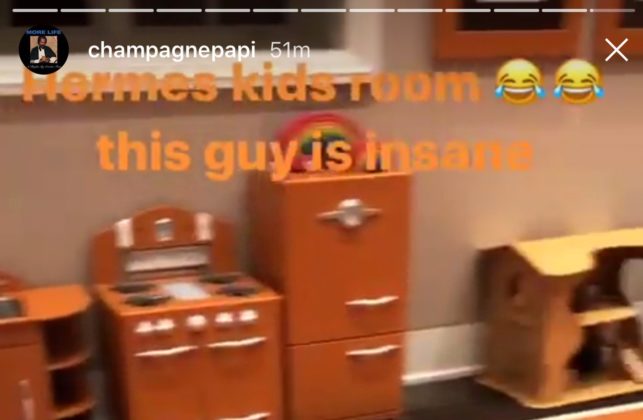 Meanwhile, Brussaux has been enjoying her pregnancy and getting showered by family and friends recently. Oh and it's a baby boy!
The baby should be here by now because she posted on September 19 that it was three weeks to due date so….