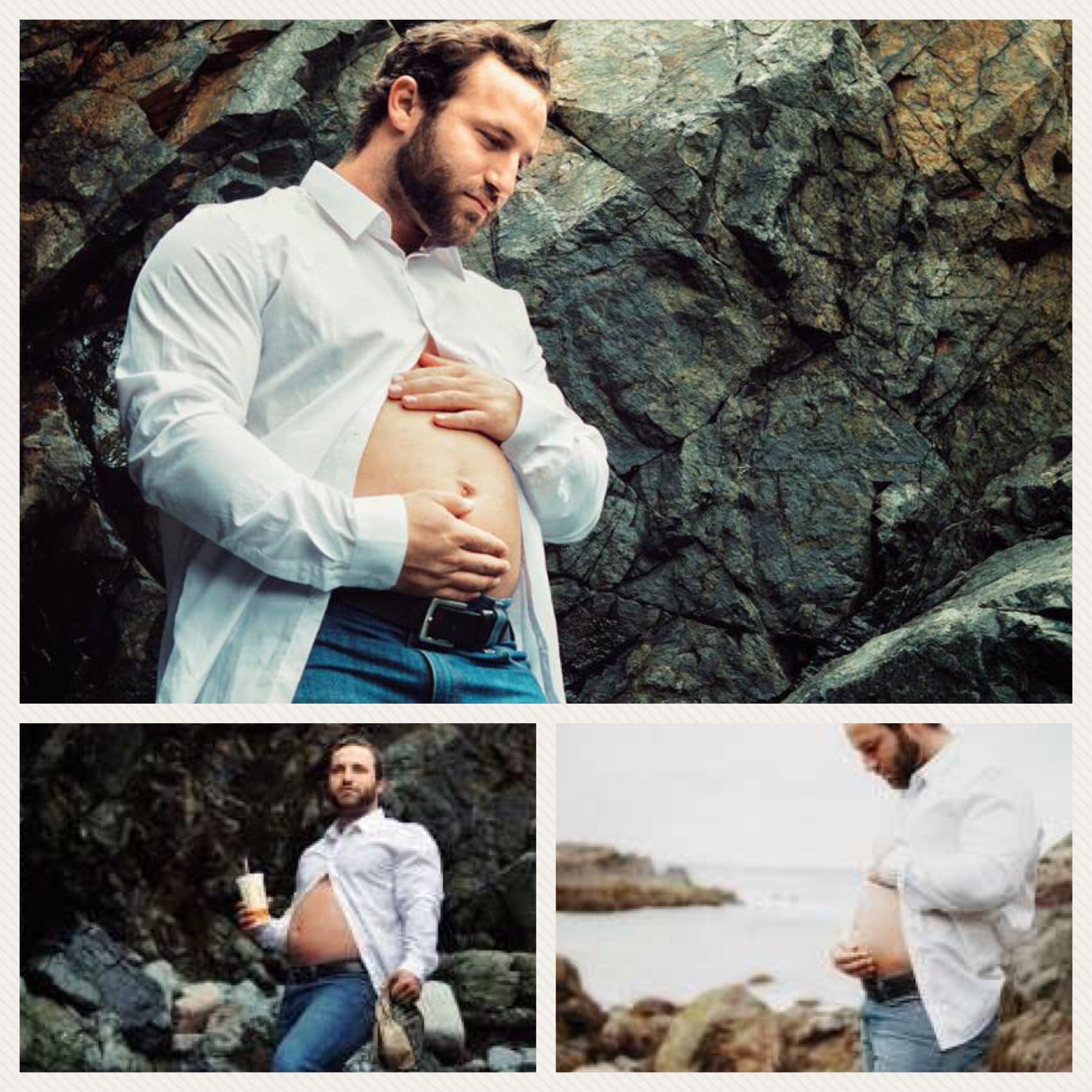 Massachusetts dad Nick Roberts surprised attendees to his and his girlfriend's gender reveal party with photos from a special kind of pregnancy photo shoot: a paternal one.
During the June event, the Peabody resident showed off photos of himself posing at a beach in the town of Nahant, cradling his visible belly and doing all of the cliche maternity shoot poses.
Roberts and girlfriend Brianna Magee have  since welcomed a son.
Roberts told the Associated Press that he and his friend, who is a photographer, Stephen Ciowk, grabbed some fast food before the shoot to "try to look a little pregnant."
Roberts' girlfriend, told WHDH-TV she flipped through the pictures and "just started laughing harder and harder."
Roberts says the photo shoot was "extremely difficult because we just kept laughing."
Cwiok told PEOPLE magazine that  they sneakily put the photo album down on a table at the gender reveal and "it was a huge hit."
He added the "entire time [we thought], 'She's going to hate us for this," adding that they kept the photos a secret after taking them in May. They showed them off in a wedding-style photo album at the gender reveal party in June.
photos: Stephen Cwiok