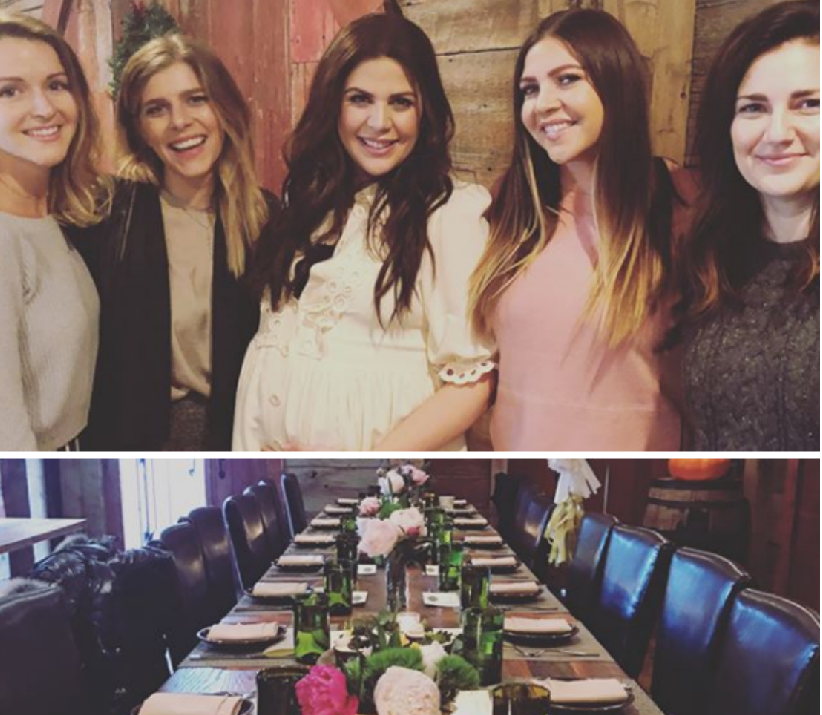 Lady Antebellum's Hillary Scott celebrated the impending arrival of her twins recently at an intimate shower with friends the Husk restaurant in Nashville, Tennessee.
"Today was the most precious and perfect celebration for our little girls," the country singer captioned a photo slideshow of the festivities. "One of my favorite parts about today was that a table full of amazing women(a few not pictured ?, and a few unable to attend who we missed tremendously!!) had great fellowship, laughs, and lifted each other up…all while celebrating these two babies who I pray grow up to first be who God has created them to be, but also a melting pot of all of the hearts in this room who love them so much already. My heart is overflowing with gratitude to the hostesses @darlintennessee @jocd_like_ocd @goinbackto & @lindsay.doyle ??? Love y'all so much and thanks to @husknashville for making our bellies REALLY happy!! ❤️"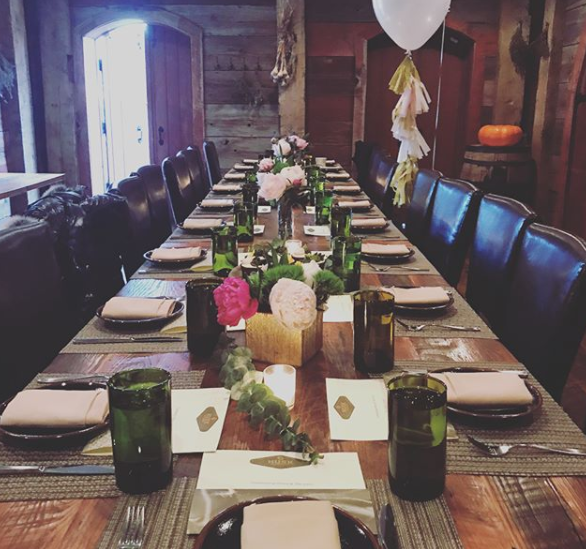 Love the family style table and rustic table settings in this photo above. It looks like it was a fabulous time. She also shared the most adorable pic babies bump progression pic recently. Love that glow! Gorgeous!
This is Scott and husband Chris Tyrrell's third and fourth children after suffering a devastating miscarriage earlier which inspired a hit song, "Thy Will" about the ordeal.
The couple announced the news this August in a tender video with their daughter, who they say had been hoping and praying along with mom and dad for another baby.
"You know how you've been praying a lot about having a baby and about God giving our family another baby?" Tyrrell says to Eisele  in the video. "Well … God has answered that prayer, and Mommy is pregnant with a baby in her belly".