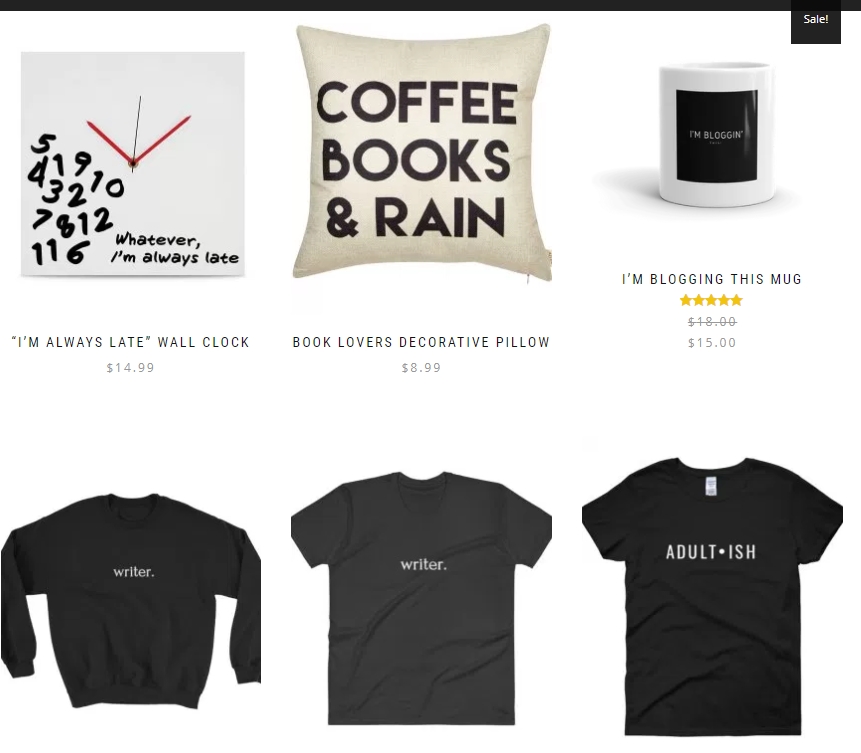 Hey guys! Our Mom Charm Store is up and restocked with new stuff!
If you have followed this site, you might recall that we launched the Mom Charm Store a couple years ago selling charms with affinity topics.
We have re-launched  and shifted to a new direction with with new products: T-shirts and other novelty items catered to parents and adultish individuals!
Speaking of…my fave T-shirt is our Adultish tee! In black!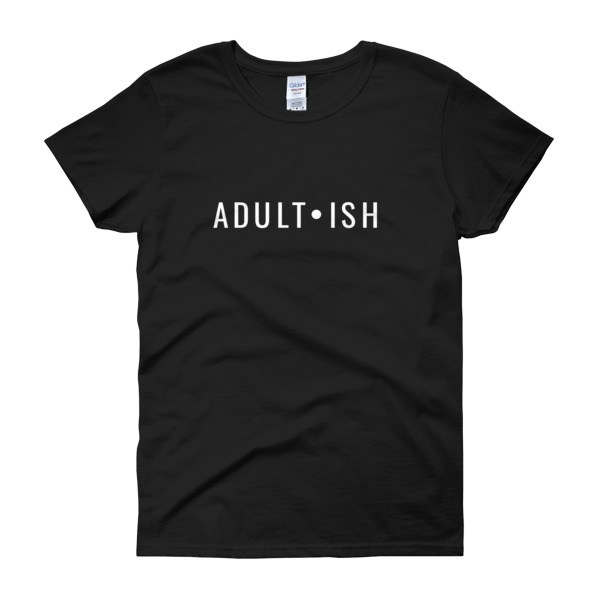 Also, because we are a community of writers, this tee is a must-have! Get one for that writer in your life! Prices start at $20!

And also, because getting places on time is a struggle, this clock!!LOL!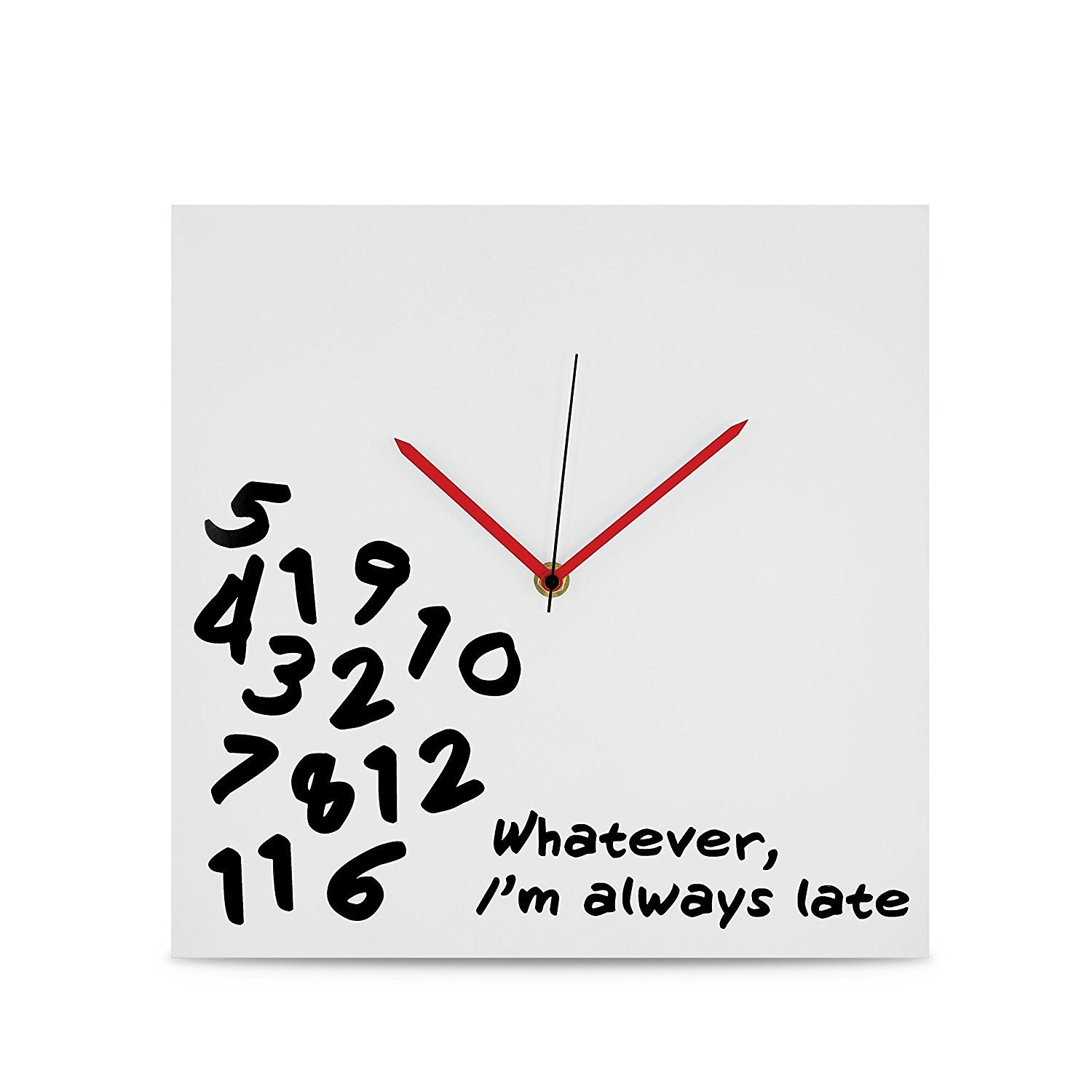 Thanks for your support!!