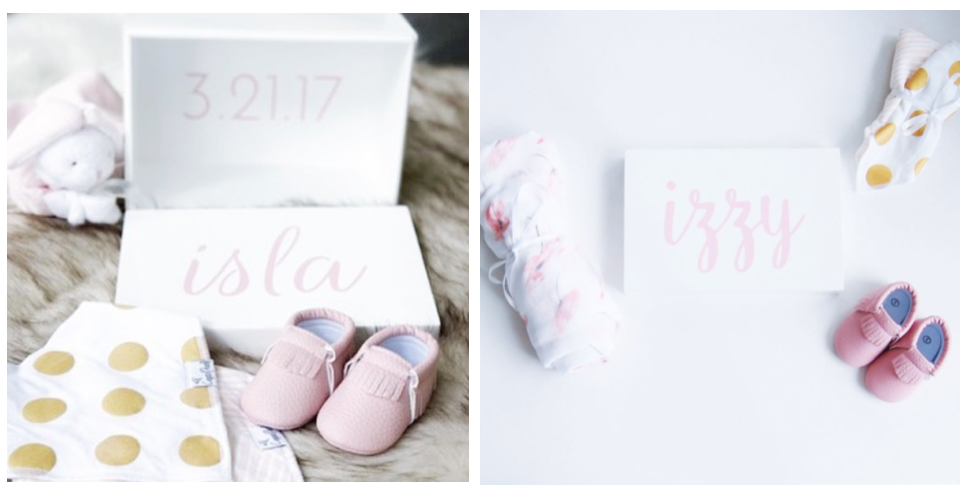 Once you hit that certain age, it seems like every one of your friends is having a baby. Every other weekend you have a baby shower and the birth announcements are inundating your mail. Buying baby shower and newborn gifts can be stressful.
Things Remembered, Pottery Barn, BabyBox.com, Stork Baby and a few other companies offer personalized gift boxes to help make the process seamless, but Rock a Box Babyclaims to be the first customizable baby gift box company.
Kylie Kaufman, its founder,  offers on how to get through all your baby shower and newborn shopping:
Keep it simple: You more than likely have numerous baby gifts to buy, so don't spend too much time stressing about what to buy. "Our boxes are so simple and easy, they take less than a few minutes to make, yet look super sophisticated. People will think you spent a ton of time, but in reality, you didn't," Kaufman explained. Moral of story, find one gift that you can give to everyone, yet looks custom.
Give something that will last forever: Babies grow so quickly, so why spend hundreds of dollars on stuff that they will use for weeks or months. "Our boxes are meant to last forever. They're lacquer keepsake boxes with names and monograms that look adorable in nurseries as well as nightstands in master bedrooms. They grow with the baby."
Don't break the bank: Baby shower and newborn gifts don't come cheap when you have one every other weekend. Before you know it, half of your paycheck is going to baby showers. "Our boxes start at $25 and can go north of $250. Because they're completely custom, you can pick exactly how much you spend."
Good luck shopping!