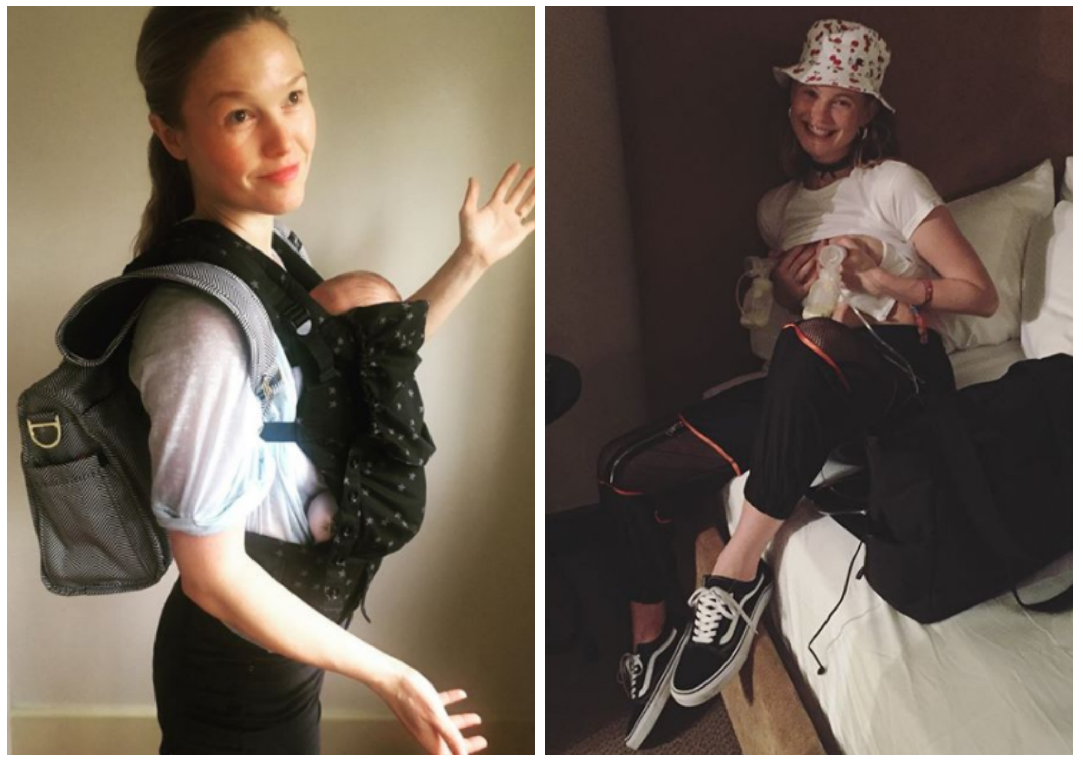 Two new celebrity moms were victims to mom shaming recently. Southern Africa Model Behati Prinsloo was criticized for pumping and dumping breast milk while attending the second week of the Coachella Music festival events. Pump and Dump is the process of pumping breastmilk after consuming alcohol or some other food or drink that could harm baby.
The gorgeous brunette and mom to two captioned a photo of herself using a double breastpump "#pumpanddump" only to have the comment section of the image barraged with critical responses telling her she should not dump the milk. Some of her friends came to her rescue however, Celebrity Baby Scoop reported.
The 28-year-old model shares her two daughters with frontman Adam Levine of Maroon 5.
Also, first time Julia Stiles was promoting a new baby carrier on her Instagram page and was faced with critics who expressed that her baby was not being well supported in the carrier.
The actress clapped back,  commenting "It was brought to my attention that in a previous photo I am not holding my baby correctly. Wow, I didn't expect that. What was supposed to be a shout out of products I like suddenly becomes an invitation to comment on my baby, and my ability as a mother. That's the internet for you."