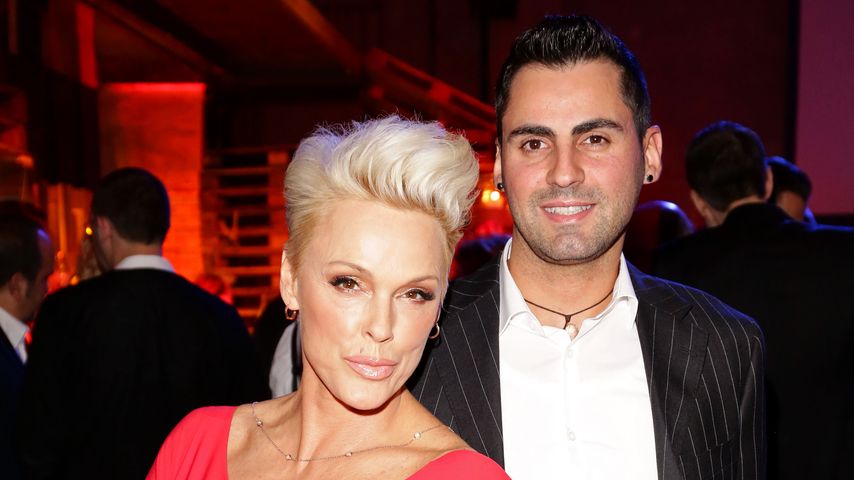 Brigitte Nielsen welcomed her first daughter, and fifth child, at the age of 54 on Friday. People was the first to report the news.
The actress and husband Mattia Dessi welcomed daughter Frida on Friday in Los Angeles.
Nielsen first announced her pregnancy in May in an Instagram post, captioning a photo of herself cradling her baby bump with "family getting larger."
The Danish-Italian actress and former model married Dessi in 2006. She mentioned during a 2011 interview with The Guardian the possibility of having children with Dessi.
"I would love to because of all the things I have learned. It would be like starting all over again. But am I too old? I'm young at heart and I would be different this time around," Nielsen explained at the time. "Mattia and I have discussed it, but I don't know how likely it is. And to interfere with things just because I feel as if I could give more to a child then I did when I was 20 — is that too selfish? I don't know."
In addition to her newborn daughter, Nielsen is already the mother of Julian, 34; Killian, 28; Douglas, 25; and Raoul, 23, from previous marriages.
Continue reading