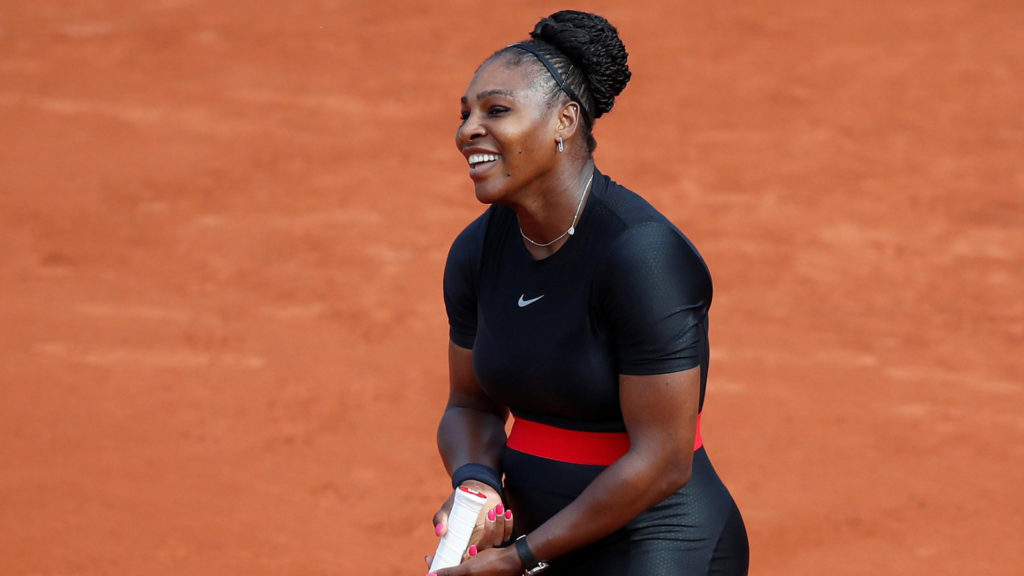 The outfit Tennis champ Serena Williams wore to compete in the 2018 French Open last May triggered the competition to ban her from donning that "Wakanda"-inspired black super hero cat suit for future competitions.
"I believe we have sometimes gone too far. Serena's outfit this year, for example, would no longer be accepted," French Tennis Federation president Bernard Giudicelli said in an interview with Tennis Magazine, adding it won't adapt as strict a clothing code as Wimbledon, which requires players to wear all white, but will have its limits. He added that the FFT will be looking to view collections ahead of next year's tournament.
The 23-time Grand Slam champ designed the suit with her sponsors at Nike with special compression material and technology to aid with blood clots she has and developed dangerously after delivering her first child, daughter Alexis Olympia Ohanian, Jr. with her husband Reddit co-founder Alexis Ohanian.
"I feel like a warrior in it, like a warrior princess," Williams said during a press conference, adding that she felt like a queen from Wakanda, the fictional nation in the movie "Black Panther."
"I've always wanted to be a superhero," Williams said. "It's kind of my way of being a superhero."
Besides making her feel amazing, Williams' said the outfit choice was also meant to inspire other new moms, especially ones who have also suffered post-pregnancy health issues. "For all the moms out there who had a tough recovery from pregnancy — here you go. If I can do it, so can you!" she wrote on Instagram at the time. She had been in bed for weeks after delivering because of the clots.
"I've been wearing pants in general a lot when I play so I can keep the blood circulation going," Williams told reporters. "So it's a fun suit but it's also functional, so I can be able to play without any problems."
This is yet another bump in her road after motherhood.  Not only did she lose her rank when she had a baby last September, but she also suffered postpartum blood clot related near-death experience, postpartum blues too.
Nike had the perfect response to the catsuit ban:
"You can take the superhero out of her costume, but you can never take away her superpowers.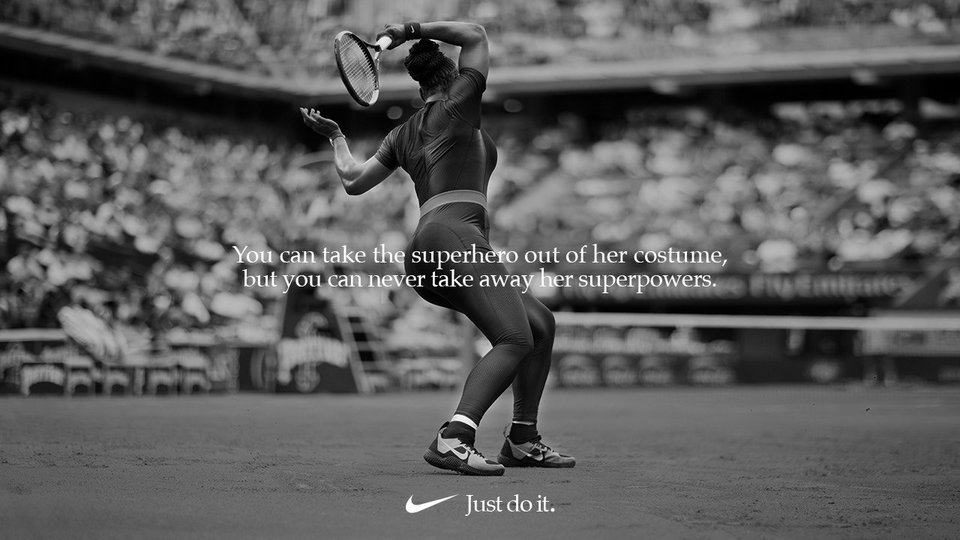 I loved April on Twitter's response which was supported by another Tennis Legend, Chris Evert!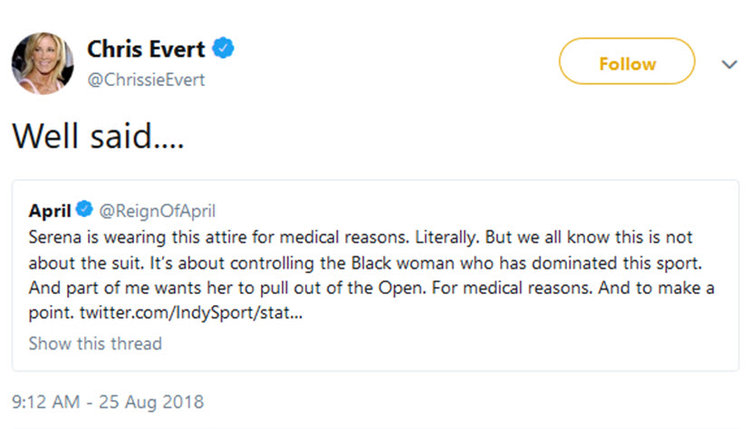 And others not so subtdly pointed out that Serena was not the first to wear a catsuit though the first to be banned for it.
What was once a scandalous outfit is now, if not de rigueur, simply no big deal, thanks to fashion taste makers like Serena Williams. Well done @serenawilliams for your fashion tribute to Anne White and her 1985 Wimbledon outfit. pic.twitter.com/FCGONKXLA1

— Alexis Shabadoo Jr. (@JDGoodness) May 29, 2018