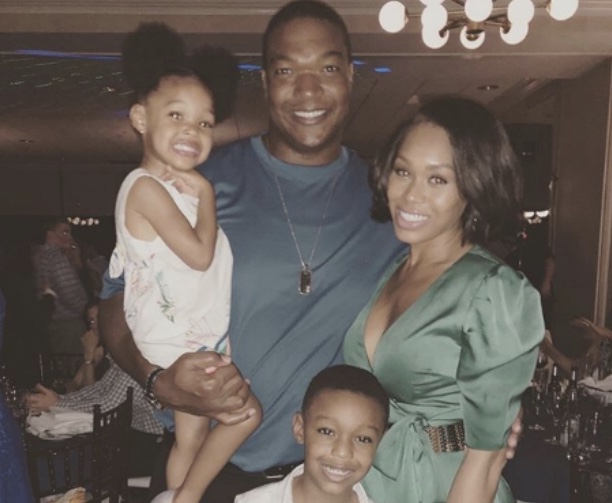 Real Housewives of Potomac star Monique Samuels is expecting her third child after suffering a miscarriage which was revealed on the hit Bravo Tv show.
The mom of two opened up about the loss never anticipated the outpouring of support on an April episode of the series, filmed the prior year.
"When I first shared my story, I didn't even realize how many people had experienced miscarriages before," she told PEOPLE magazine. "It was amazing to have that support and to realize that I wasn't alone. And to show so many of these women too that they can get through this."
Samuels announced that she and her NFL veteran hubby Chris Samuels are expecting another baby — due Dec. 3. But although Monique says she feels "blessed" to add another member to her family, she said the miscarriage has changed how she feels about her pregnancy.
She said she is more cautious and frightful that things could go wrong.
"It kind of haunts you," she admitted to the site. "The first times I was pregnant, it came so easily. I took that for granted. Now that I'm pregnant again, it's almost like I second guess everything that I'm doing. Even with movement. I'm making sure I'm not moving too fast so I stretch my stomach. It's something I didn't think about with my first two pregnancies."
congrats!