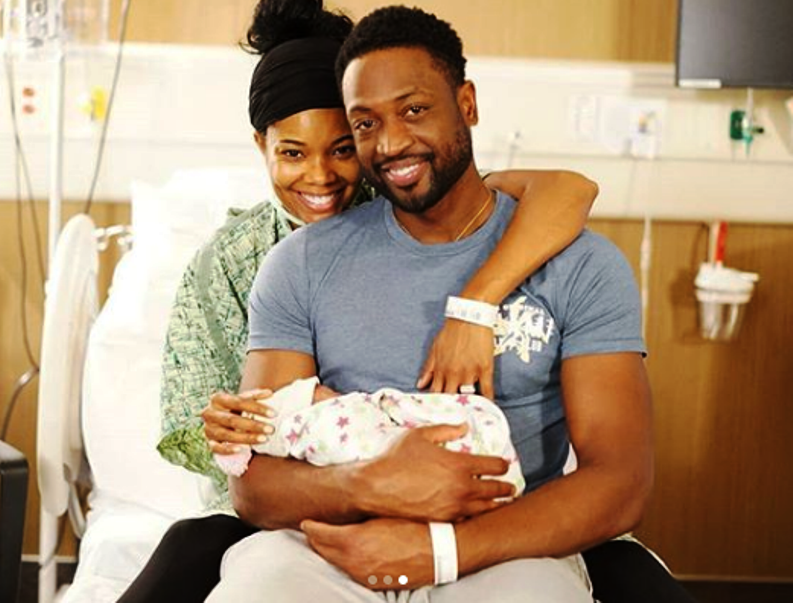 Congratulations to actress Gabrielle Union and her husband Miami Heat guard Dwayne Wade who welcomed a daughter via a surrogate last night.
The Being Mary Jane star announced the news with a poem starting with the lyrics of Bill Withers' song "Lovely Day" on her Instagram and Twitter accounts this afternoon, captioning three photos of her and the NBA player giving "skin-to-skin" contact with their newborn:
When I wake up in the mornin' love
And the sunlight hurts my eyes
And there's something without warning, love
Bears heavy on my mind
Then I look at you
And the world's alright with me
Just one look at you
And I know its gonna be
A lovely day
A lovely day ?
A LOVELY DAY ?????? We are sleepless and delirious but so excited to share that our miracle baby arrived last night via surrogate and 11/7 will forever be etched in our hearts as the most loveliest of all the lovely days. Welcome to the party sweet girl! #onelastdance #skintoskin@dwyanewade ❤??
Wade shared an identical photo and share on his Twitter and Instagram accounts as well. In the series of photos, Union lays in a hospital bed and bonds with the baby using a method that is important for newborn's emotional development and growth after birth called Kangaroo care, named for the Australian marsupials that carry their newborn in their pouches shortly after birth.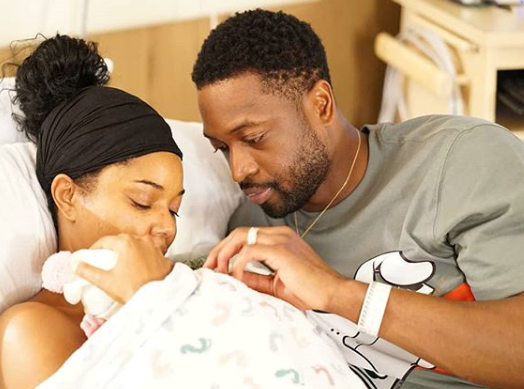 The actress, who got her biggest break from her role in the cult classic pop culture film  Bring It On star had opened up about suffering through 9 miscarriages in a recent best-selling autobiography she released last year, "We're Going to Need More Wine."
The Breaking In star writes in the book, which is a collection of essays, "for three years, my body has been a prisoner of trying to get pregnant—I've either been about to go into an IVF cycle, in the middle of an IVF cycle, or coming out of an IVF cycle."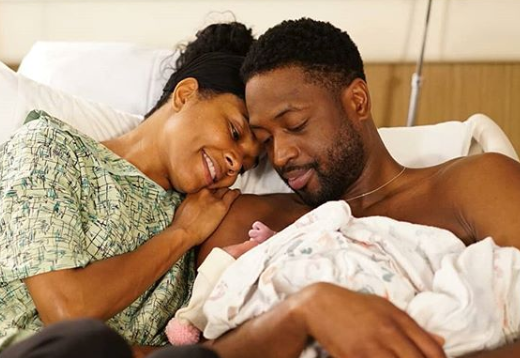 Sooo happy for them right now!! Congrats!!!! The celebrity baby girl boom continues! No news yet on the sweet girl's name. Stay tuned!