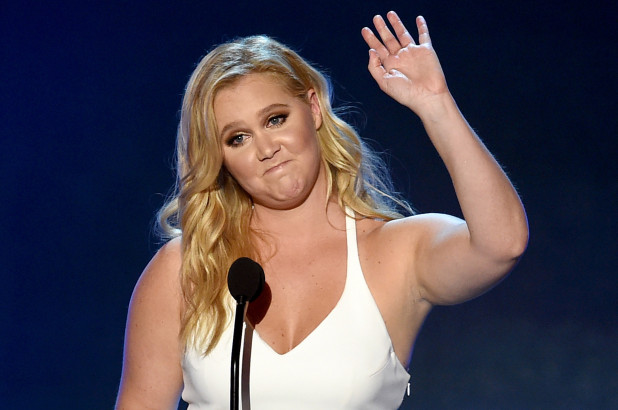 Amy Schumer is looking for motivation during her "tough" pregnancy.
The 37-year-old I Feel Pretty star revealed her struggles in an Instagram post on Thursday.  Schumer announced she was expecting her first child with husband Chris Fischer in October.
"The last few days have been tough. I'm grateful as hell and know it's temporary but tough just the same," she wrote in the caption of a photo featuring her dog.
The comedian, who has had to postpone show dates from her comedy tour, asked her fans for motivation by having them tag her in photos and videos of their children.
"Please if you don't mind. Post pics of your kids and tag me #amyschumer," she wrote. "My friends sending me pics and vids of their kids is making me feel so much better. Much love accepting dog photos too."
continue reading