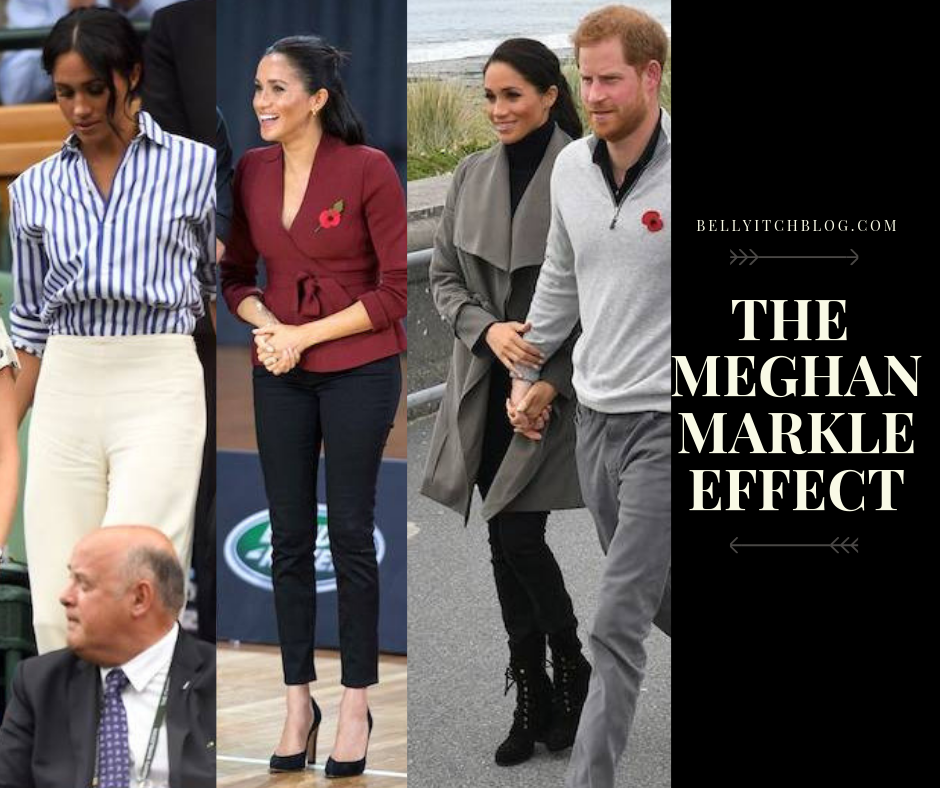 So the over and under is that Meghan Markle, the brand new Duchess of Sussex is a taste maker and trend setter.
Several fashion outlets reported last year that whenever the mom-to-be was  seen out wearing one of the up and coming designers' clothing the former Suits star likes to wear they sell out quickly after. It's called "The Meghan Markle Effect."
It is similar to the Kate Middleton effect before her and the Michelle Obama effect over on this side of the pond.
As Elle UK reported,
In August, Meghan stepped out in London for a charity performance of Hamilton in a black tuxedo dress by Judith and Charles, which resulted in a 800 per cent increase in the UK for the style. Similarly, her recent white sleeveless Maggie Marilyn tuxedo dress worn during her royal tour of New Zealand resulted in a 74 per cent surge in searches for the brand.
E! did a rundown on some of Markle's most impactful & influential outfits since she married Prince Harry last Spring. A lot of it is pretty straight laced but a mixture of structured jackets, A-line dresses, mixed with solids and patterns, which I like. Her taste and style these days are a bit straight laced yet still very very chic but I guess since she is a Royal now, it's best to stick to the script and the less over-the top and more non-descript!
But I love conservative leaning looks anyway. Here are my faves.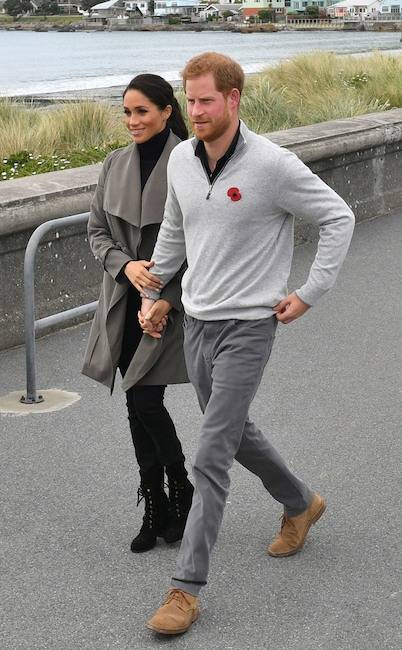 The Club Monaco trench coat over an all black everything look with some lace up Stuart Weitzman Veruka boots that she wore during a stop in New Zealand last October is fire!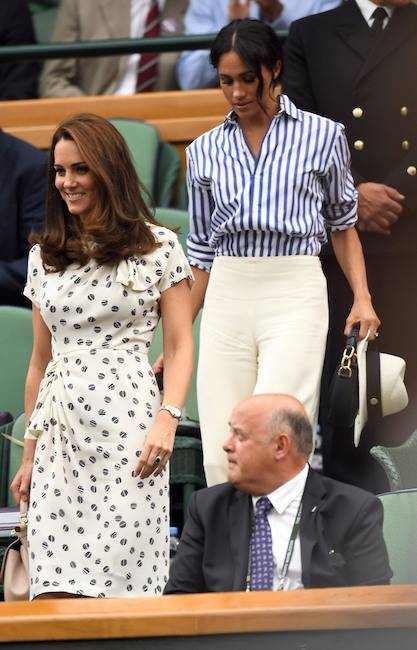 While catching a Wimbledon match in July with sis-in-law Kate Middleton, she donned a crisp pin striped Ralph Lauren shirt with Wide Leg silk pants! Cute! Cute!!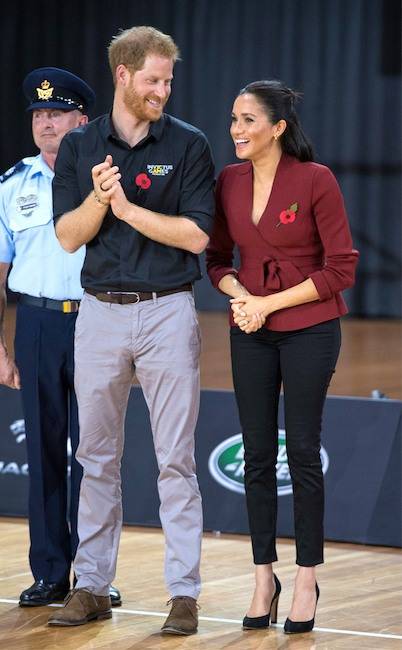 Finally, this burgundy peplum top over black cropped skinny  pants and black Sarah Flint Jay Pump platform shoes are chic, stylish yet relatable and comfy.
I don't think sis can go wrong and there is a multi-million and maybe billion dollar/pound fashion industry that is banking on  it too!