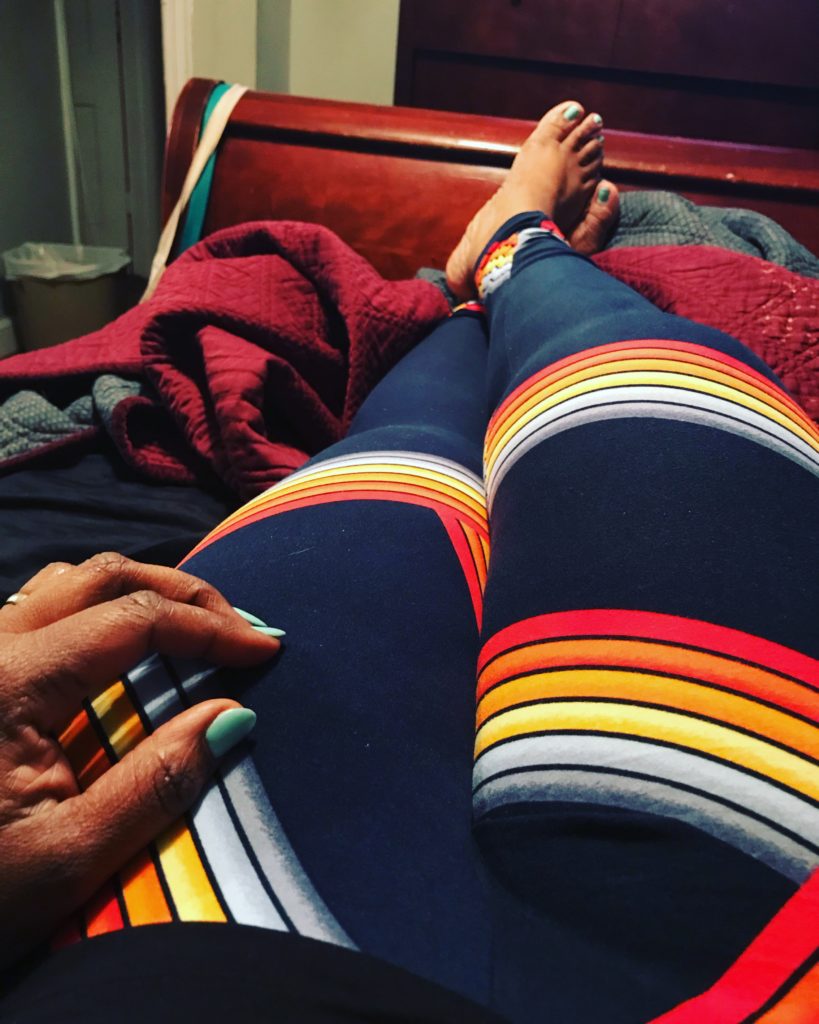 Athleisure is big and will be an $83B market by 2020, according to recent estimates!
But while top brands like Lululemon, Lucy and Athleta dominate the market among higher cost luxe brands, other retailers are cashing in on the craze and offering super low cost options.
Walmart is in on it as I recently discovered where I picked up a pair of $5.97 leggings from its "No Boundaries" athleisure junior brand this week while picking up a prescription.
I was on my way to the pharmacy when I peeped the work out clothes aisle in the corner of my eye. They were selling these bright pink sports bra and I have gained a bit of weight recently and needed to get a new "temporary" pair until I dropped a few. So I was up for purchasing a less expensive bra.
I look down and see these bright colorful rainbow leggings by Walmart brand No Boundaries going for just $5.97!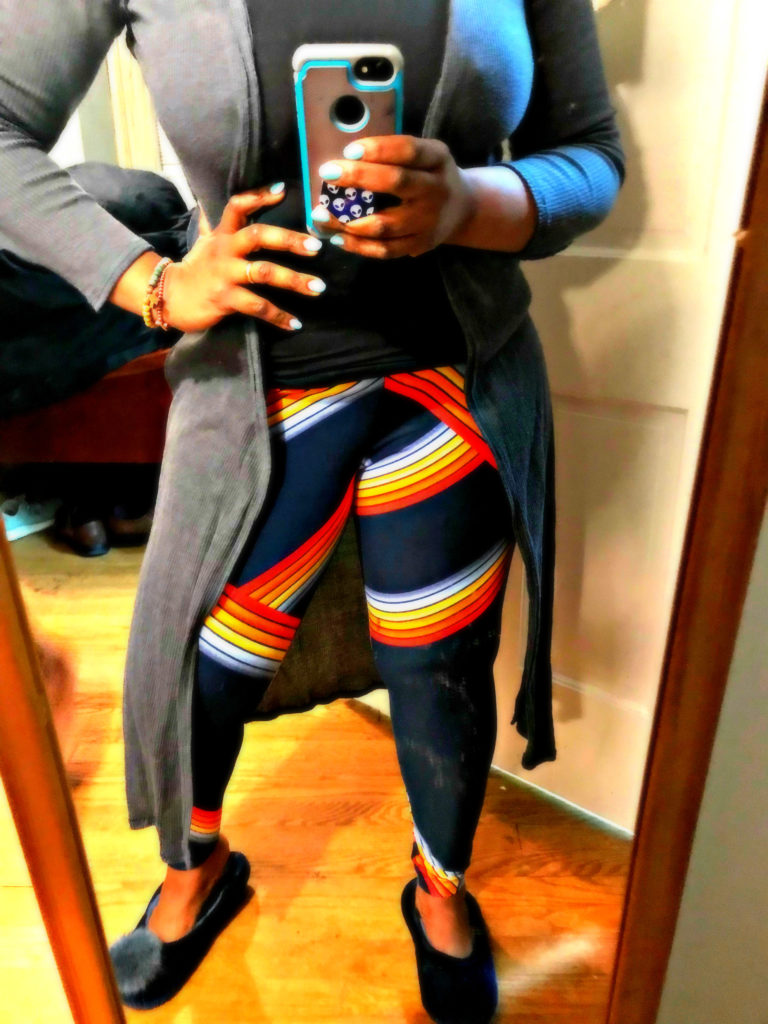 You cannot beat that price and so I didn't mind checking them out because if they were ill-fitting or didn't last, at least I would have only invested about 6 bucks!
I was pleasantly surprised to slip them on a couple of days later to discover how super soft they are! I wore them to bed and snapped a photo for my Instagram which auto posted to my personal Facebook page.
Right away, I started getting comments and in box messages from friends and followers who said they would make their way to their local Walmart to pick up their own pair! Woot!
I found them selling online too but as part of a set that includes one solid pair for $12.88. They go up to size XXL. Mine is an 11-12 and you can see how they fit on me in these photos on this post!
I think you can pair them with a casual sweatshirt, t-shirt or crop top and wear them out and about casually or with a PJ top and wear them to bed.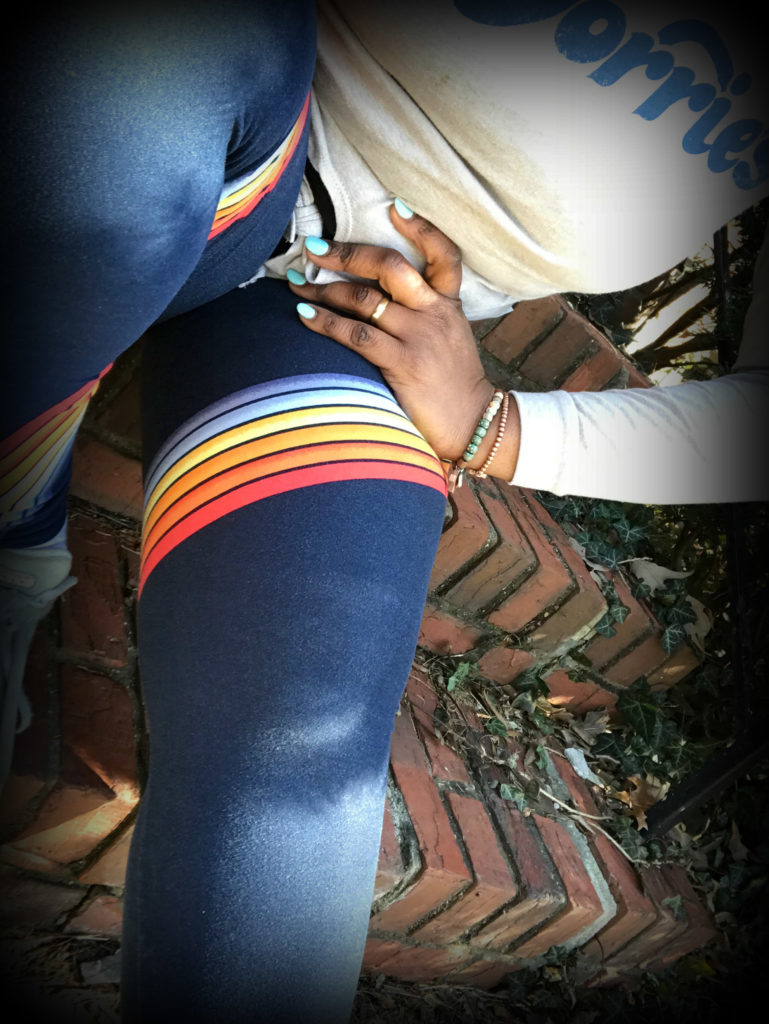 The next day, I was running late to my boot camp class and rather than fish a pair or athletic leggings out the drawer, I just slipped on a sports top and Made Right jersey screen long sleeve T ($9.88) and headed out to the gym.
My instructor, who is known to wear some pretty funky and cute work out clothes stopped mid class to compliment me on them!
I'd say they are a hit! I'm going to return later to look for some more.
You can get mine at Walmart.com for $12.88 for two!